News
Vegas oddsmaker Jeff Sherman on handicapping Tiger Woods, the recent Supreme Court ruling, and the golfer who draws the most action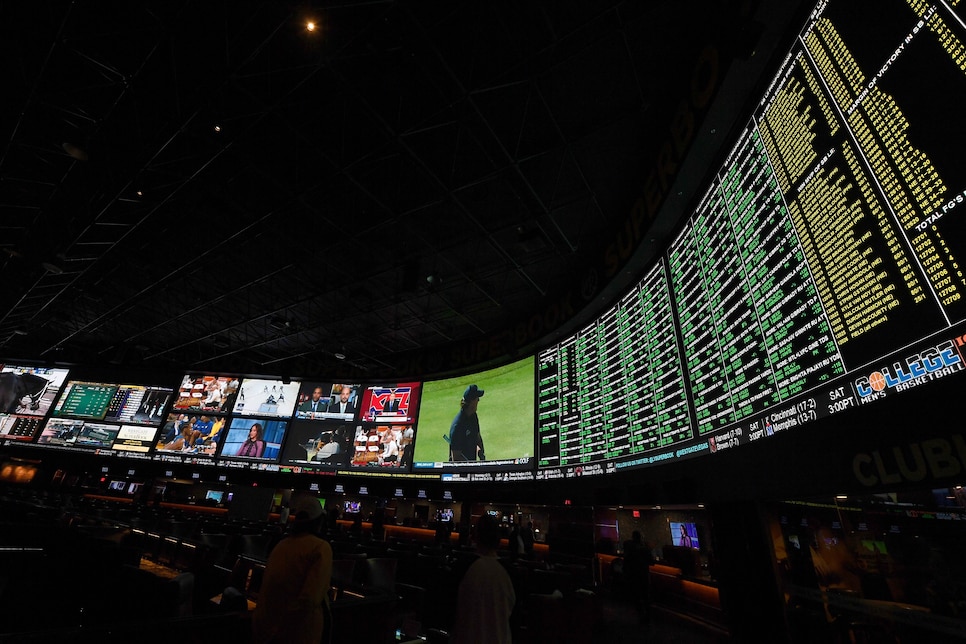 On a March Friday morning in Tampa, Tiger Woods sent the golf world into a frenzy as he climbed the leader board at the Valspar Championship. Meanwhile in Las Vegas, Jeff Sherman was doing some scrambling of his own after an early wake-up call on his off day. The Westgate Las Vegas Superbook manager and golf oddsmaker, quickly went to work slashing Woods' Masters odds from 16/1 to 12/1. But he wasn't done working.
"He's the only one that has that effect, really," Sherman said when we talked to him for the Golf Digest Podcast. "My days off are Thursday and Friday and golf tournaments start Thursday, so when he's involved in that, I have to be aware of it, I have to get up early and check on that stuff. Sometimes I have to adjust his next major odds or whatever else we may have involving him before the books open or else we're going to expect that flood of money just based on a few holes. . . . So when he's playing, I expect to have that extra work to do."
Tiger certainly keeps Sherman on his toes, but the longtime handicapper enjoys the challenge. And while Woods' latest comeback has been exciting, it's also been particularly good for business.
"He's tremendous for the books when he's playing well, but doesn't win," said Sherman, who is constantly updating tournament odds on the website GolfOdds.com. "That is our optimal position."