Women's Golf Shoes
Cricket footwear brand Payntr expands golf collection to include women's golf shoes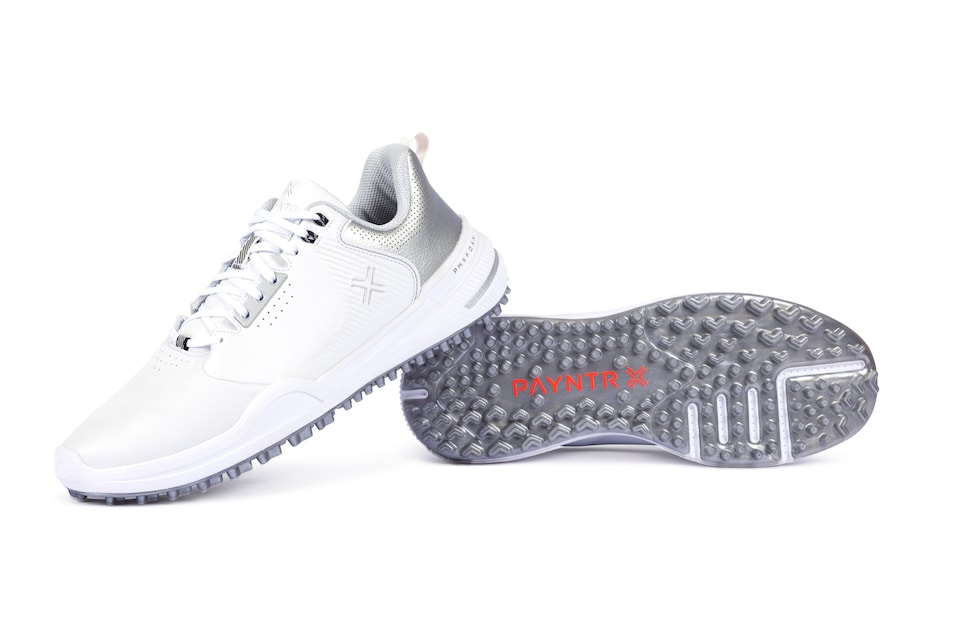 Since its founding, Payntr has always been known for its signature cricket shoes. Started by ex-professional cricketer David Edward Paynter and named for his great-grandfather, famed cricketer Eddie Paynter, the brand specializes in lightweight, performance footwear fit for the outdoors, while still maintaining a timeless, sleek, understated design sensibility. After launching Payntr Golf with a men's shoe in March 2021, the brand is expanding its footwear and golf options, this time with a shoe that's made for female golfers.
"A line specifically designed for women was always part of Payntr Golf's larger global plan," Mike Forsey, president of Payntr Golf, said. "With how popular golf has become especially over the last few years, we accelerated our efforts to bring this shoe to market."
Stylistically, the shoe comes in a timeless white with subtle chromatic silver accents along the sides, tongue and heel. It's made with a leather-like microfiber upper that's water-resistant and lightweight but has a premium look and feel. The cleated sole matches the shoe in its steely finish and is complemented by a thermoplastic propulsion plate, which essentially allows the wearer to grip and react to the ground, ideal for a smoother and seamless interaction with the course.
The shoe showcases a few other key technological features, including a midsole specifically designed for the unique shape and size of a woman's foot. It's also softer (there's a foam midsole, too), which, taken together, lead to better shock absorbency for safer and more comfortable play.
"Payntr Golf was started because we recognized a void in golf of dedicated performance footwear," Forsey said. "To be honest, the similarities between golf and cricket are few and far between, but the principles of designing and building the shoe for different sports is what separates us. In our case, performance, comfort, stability, traction … every detail is accounted for in the specific needs of the golfer."
The brand's founder originally set out to create a cricket shoe with the practicality and edge of a traditional running shoe, a modernized upgrade to the older, lace-up cricket boots (which currently enjoy a fun place on online vintage sites). Today, their designs pay homage to the original shoe, and the golf line is no different. Through the color choice and minimalistic detailing, the new women's shoe is practical, sporty, comfortable, but still fit for a timelessly cool on-course look.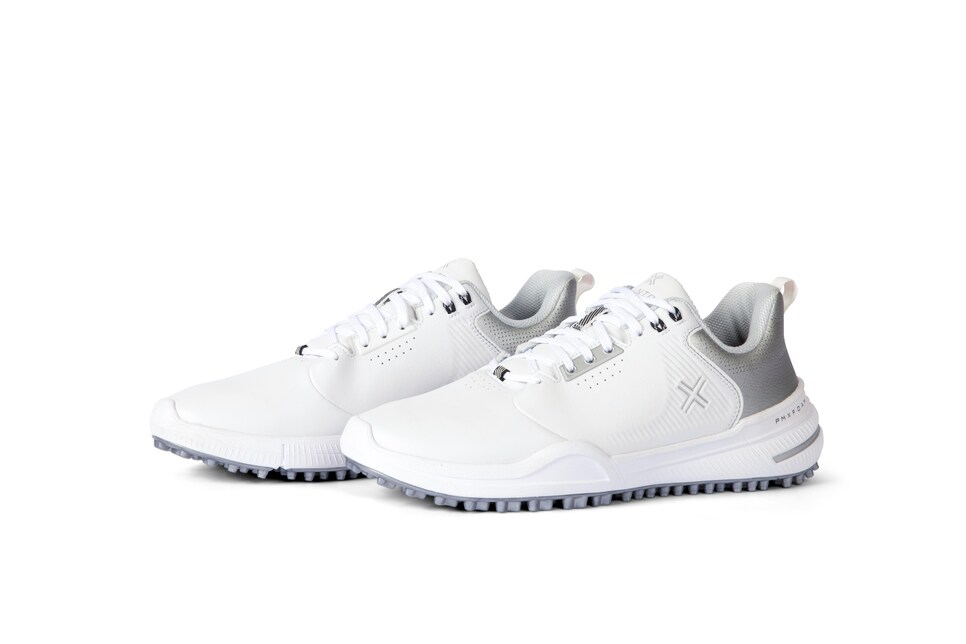 "All Payntr Golf's shoes are designed from the ground up to maximize on-course performance. But we also think of ourselves as a fashion-forward brand with style that speaks directly to the female golfer." said Michael Glancy, Payntr Golf's co-founder and creative and development director. "This is our first women's model, but we are just getting started. We can't wait to bring more styles, colors, and innovative products into a space where we find has been under serviced for far too long."