Women's Shoes
Lydia Ko's custom Ecco Golf shoes honor her heritage with a unique floral pattern
*All products featured on Golf Digest are independently selected by our editors. However, when you buy something through our retail links, we may earn an affiliate commission.*
Two-time major champion Lydia Ko now has a custom Ecco golf shoe — the brand new Biom G5 — and it honors her heritage in a special way. Ko, born in South Korea and raised in New Zealand, helped design the signature shoe in honor of her dual-nationality.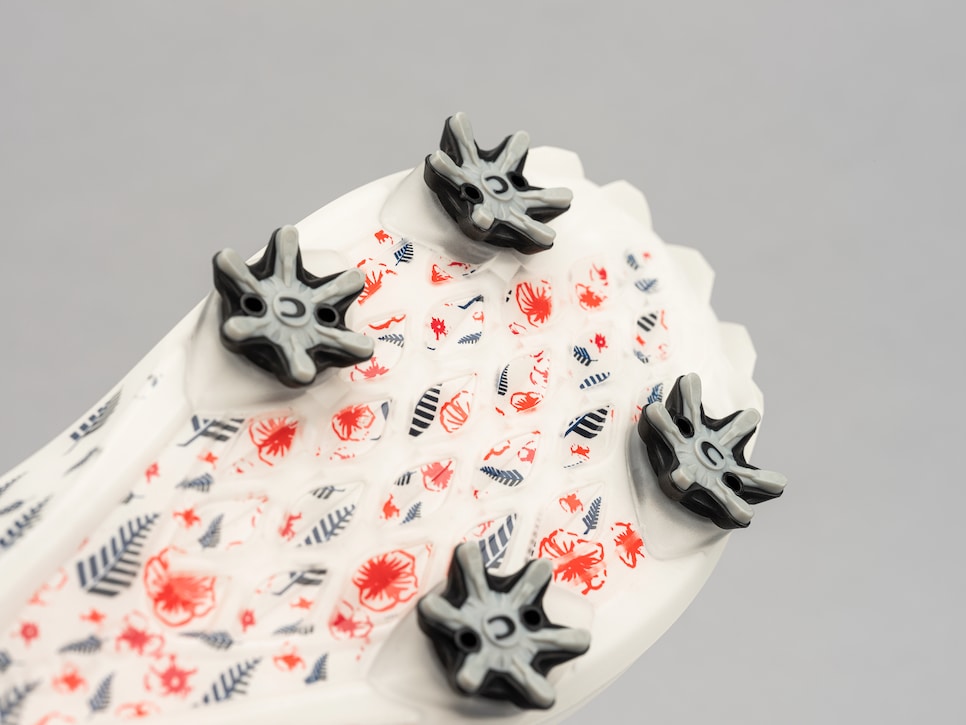 There are hibscus flowers on one side of the model, and on the other, there are silver ferns. The hibiscus flower is the national flower of South Korea, while silver ferns are a plant native to New Zealand. The micro-floral detailing expands to the outsole of the shoe, where the silver ferns and hibiscus flowers intersect underneath the shoe's spikes.
In addition to the unique tributes to Ko's Korean and Kiwi heritage, her signature is also written on the inside of the shoe. The 17-time LPGA winner's personal logo appears on the tongue as well.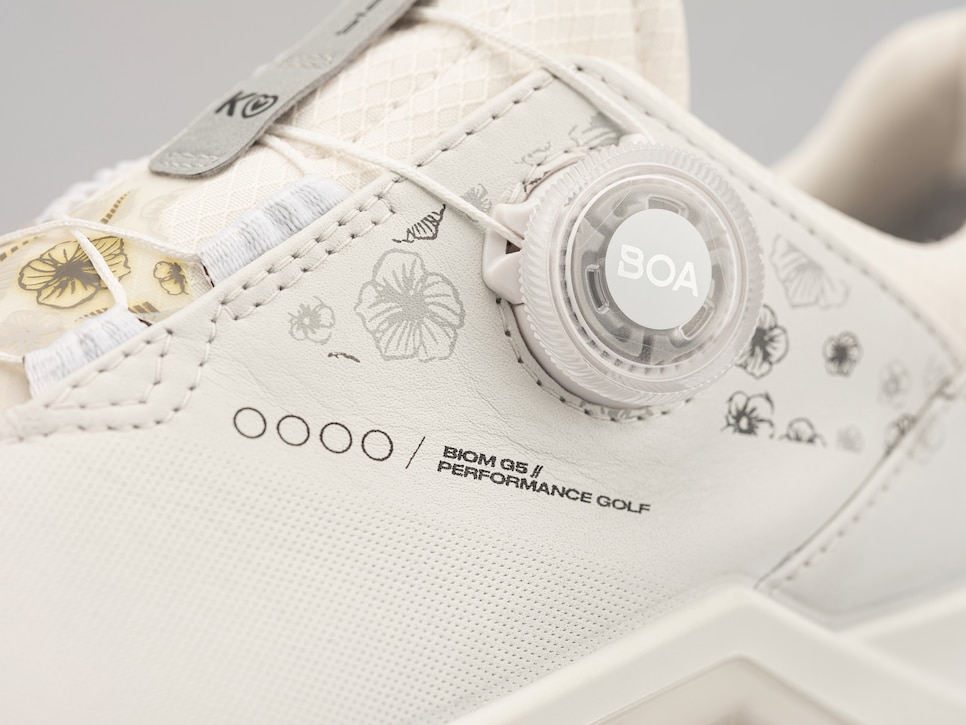 "The features we have added to the Biom G5 are very close to my heart, and it's going to be really cool walking the golf course week-in-week-out with the silver ferns and hibiscus flowers on my feet," said Ko. "Hopefully I'll be wearing them to lift plenty more trophies in the future."
More from Ecco:
The Biom G5, the model of Ko's shoe, is part of the newest generation of Ecco golf shoes. This model includes both spikes and hybrid grooves on the outsole of the shoe to increase traction and stability. The Biom G5 also features 100 percent waterproof technology and a BOA lacing system for a particularly supportive fit. This pair will come as a part of Ecco's Autumn/Winter 2022 collection, which will be available for purchase in the U.S. by October 1.