Shoes
Why a pro cricket player decided to start making golf shoes
*All products featured on Golf Digest are independently selected by our editors. However, when you buy something through our retail links, we may earn an affiliate commission.*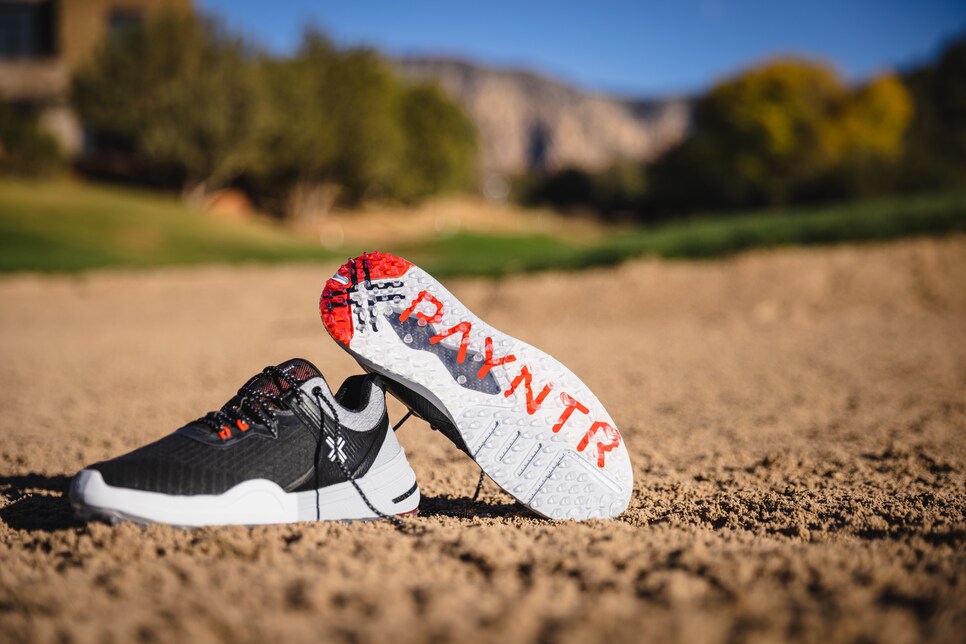 Mike Forsey doesn't know much about the game of cricket. He's worked in the golf footwear industry for more than 30 years and has been a driving force behind innovation at brands like FootJoy, Nike and Under Armour. Recently, Forsey was approached by a former professional cricket player, David Paynter, who was expanding his cricket footwear company into golf—and the two realized that the footwear requirements for both sports were similar.
RELATED: 9 of the trendiest golf brands—and our favorite product from each
"Golfers, like cricket players, spend a lot of time in their golf shoes," Forsey said. "[Cricket] matches can go for five days and golfers can spend up to 12 hours in their shoes—so they better be comfortable no matter what."
Over the course of his career, Paynter had his shoes custom designed by a cobbler, creating a lightweight and supportive option more so than typical cricket offerings. Frustrated with the lack of performance footwear in the space, he launched the Payntr brand in 2017 to offer a solution to other cricketers, and after having some success, decided to expand into golf.
"The performance multiplied philosophy and what David does within cricket is what's needed in golf," Forsey said referring to the brand's guiding principle. "It's similar to what I've always done in creating product where you look at what the athletes' needs are and study the biomechanics to bring a competitive advantage to that player."
Forsey and Payntr worked together to design a performance-ready golf shoe with a focus on support, energy return and lightweight comfort. The result is the Payntr x 001 F golf shoe, announced this week and shipping on March 1.
A 3-D traction system is one of the leading performance qualities of the shoe with a focus on preventing rotational slippage, supporting horizontal weight shift and capitalizing on vertical energy return during the swing. The unique traction pattern is a mix of hexagonal and arrow-like traction nubs strategically placed where the shape will support the foot most.
For an explosive amount of energy return during the golf swing and with each step, a responsive graphite plate is built into the foam midsole to generate ground reaction. The midsole also has firmer support at the outside of the heel and forefoot to help keep the foot down on the ground longer, providing a more opportunity to harness that ground reaction.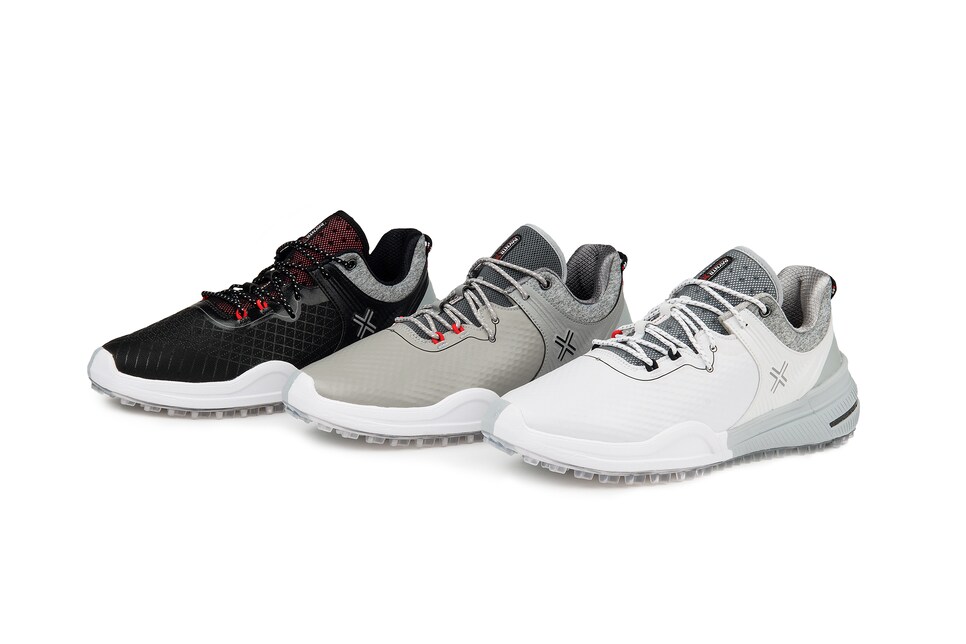 The shoe is treated with a hydrophobic solution borrowed from outdoors products called NeverWet that'll bead water off the shoe in wet conditions. To manage internal temperature and moisture, the tongue is perforated with vents to wick perspiration away from the foot.
The Payntr X 001 F Golf Shoe will retail at $160 in three colorways—white, gray and black. Payntr Golf is also releasing a golf glove treated with the same water-resistant technology, and a collection of hats that feature the brand's "Performance Multiplied" logo that represents the idea of taking contrasting elements and multiplying them into a solution.
For more information, click one of the links below: