From the Magazine
Five underdog golfers arrive at the Tokyo Olympic Games with a shot at unprecedented glory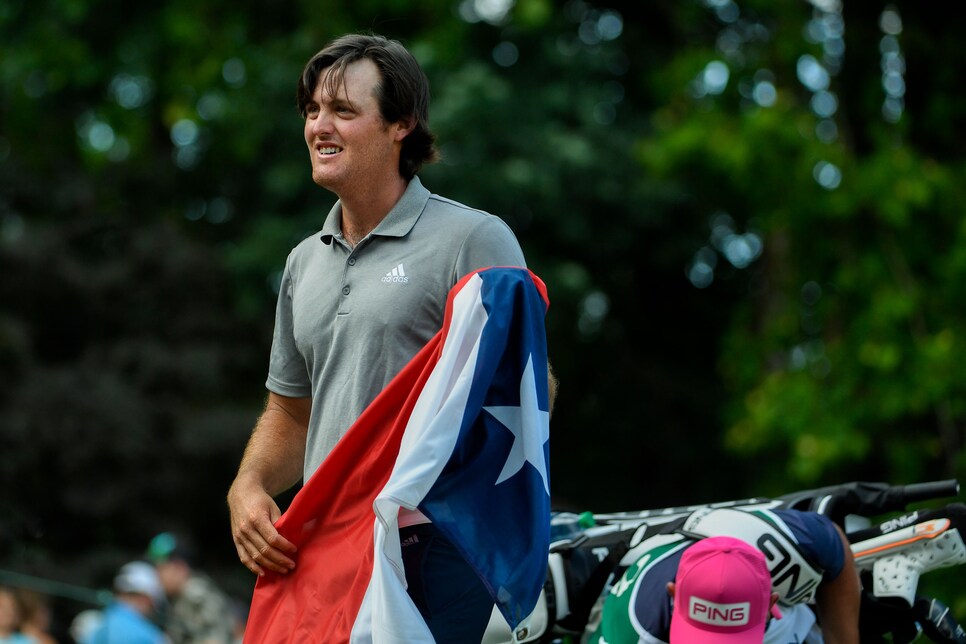 You tune into the Olympic coverage to see champions win medals, sure. But it's more than that. A part of the fan experience is being introduced to obscure characters in each sport—athletes you want to root for because of their charisma, perseverance, origin story and chance to conquer the odds. Golf in Tokyo is no different. Collin Morikawa, Inbee Park, Justin Thomas and Nelly Korda will be among the favorites to win medals, but here we profile five prospective Olympians for whom the Games are more than just a two-week interruption of summertime major championship preparation. For some, like Morocco's Maha Haddioui, just making it to the first tee at Tokyo's Kasumigaseki Country Club will bring exponentially more attention to a part of the world not known for golf. For others, like Chile's Mito Pereira, it could be the first time we see a future star on the international stage. The men's tournament runs July 29-Aug. 1, and the women's Aug. 4-7.
Age 26 • San Juan, Puerto Rico
The Puerto Rican flag implies a relationship with the United States, with its stars and stripes and red-white-and-blue colorway. However, even though the island a thousand miles southeast of Florida is technically an American territory, it is considered a country by the International Olympic Committee.
Puerto Rico is a sports-mad place—with a rich history in baseball, basketball, boxing and tennis. (Monica Puig won Puerto Rico's first gold medal, in women's singles, at the Rio Games in 2016.)
When golf was voted back into the Games in 2009, Maria Fernanda Torres was a freshman equestrienne-turned-golfer at the Cupeyville School in San Juan. "I used to ride horses, and one day on the way back from practice, there was a range, and my dad asked me if I wanted to take classes," Torres says. "When I tried it, I had a passion that made me want to continue."
The latest videos from Golf Digest
Continue she did, practicing relentlessly and making trips to the mainland for American Junior Golf Association tournaments across the Southeast. Torres earned a scholarship to the University of Florida, where she won five times and was the 2016 Southeastern Conference Player of the Year. She also represented Puerto Rico in the 2014 and 2016 World Amateur Team Championships—which in 2014 were played in Japan. Torres turned professional in 2017 and won a playoff for the final fully exempt spot through LPGA Tour qualifying school for the 2018 season.
That status set her up to earn enough world-ranking points to join the PGA Tour's Rafael Campos as the two professionals who will represent Puerto Rico in Tokyo. "My dream was to play college golf and to win on the professional tour, but the Olympics is another thing. That's a bigger dream," says Torres, who had her best LPGA season in 2019 when she finished 73rd on the money list. "Everybody knows when the Olympics are, and the people at home are feeling the vibe. It's amazing— another level."
The postponement of the Tokyo Games to 2021 upset golf's collective schedule, but it might actually have been a blessing for Torres. Puerto Rico was pounded by a series of earthquakes in early 2020, followed by rolling blackouts. She and her family were safe, but those issues—plus COVID lockdowns that made it almost impossible for her to practice— would have been difficult to overcome ahead of a July 2020 tournament assignment.
"Thankfully, my family was fine through that, and we didn't suffer serious damage, but it has been one thing after another," she says. "It's made for an irregular year, but I've been able to get back to work on the things I need to do for my game to be ready."
Torres' game has always been long on explosiveness. She averages more than 260 yards off the tee, and she is among the LPGA's leaders in eagles. Now she's working on her short irons and simplifying her pre-round routine to help channel her attention. "I'm going to try to take it like any other tournament and enjoy the ride. It's a smaller field, and it's a lot of the same players you play with every week," Torres says. "I wish we would be able to see some of the other athletes and how they get ready to play, but it doesn't look like that will be possible because of the restrictions. It would have been incredible to learn something from what they do. But if I saw LeBron James, I might die."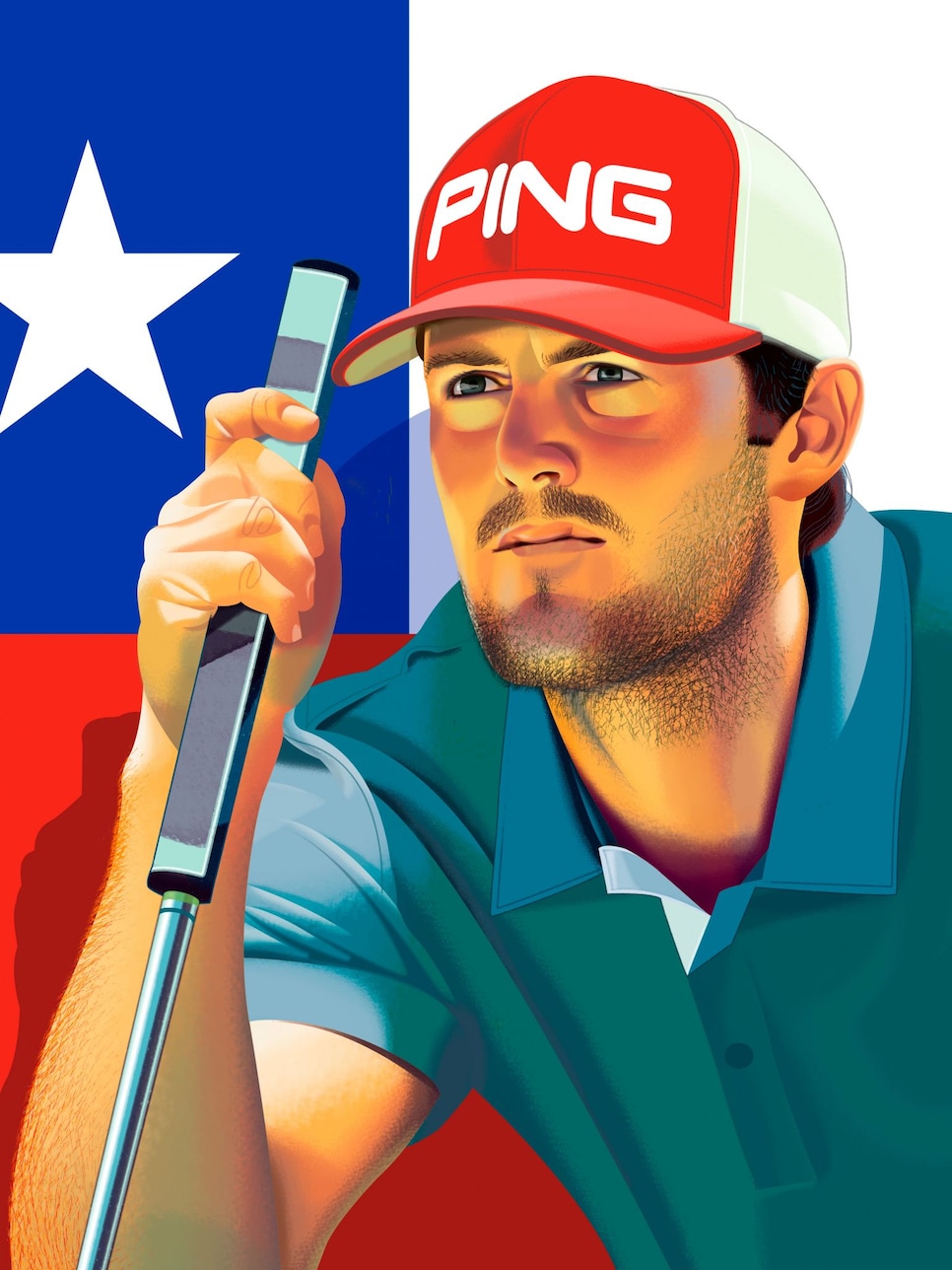 Scroll the Korn Ferry Tour results from any given week, and it's a track meet of scores in the mid- and low 60s. You have to go low, a lot, to survive. The line between survival and eventually making it to the PGA Tour? As thin as you can imagine.
Pereira missed earning full status on the Korn Ferry Tour for 2020-'21 by one shot. Conditionally exempt, he would have to make enough money in his spot starts to move up in the reshuffle to have any hope of playing a full season.
As the early schedule swung into familiar Central American turf, Pereira got his shot—and he didn't miss. After a third place finish in Panama earned him a spot the next week in Bogota, Pereira won to lock up full privileges for the Korn Ferry season. In June, he won back-to-back events—shooting a career-low 62 in Raleigh to win the REX Hospital Open and shooting 66-64 on the weekend to win the BMW Charity Pro-Am by four—which gave him an instant battlefield promotion to the PGA Tour and a fully exempt season for 2021-'22.
For now, he's sleeping in countryman Joaquín Niemann's Florida guest room while he plots an American relocation strategy, and the two are preparing to represent their country in the Olympics. "Chile is a small country, and not everybody even knows what the PGA Tour is," says Pereira, who won a bronze medal for Chile at the 2019 Pan American Games in Peru. "It was a way bigger deal that I got into the Olympics than it was that I won a tournament. If we can win a medal, Chile is going to blow up."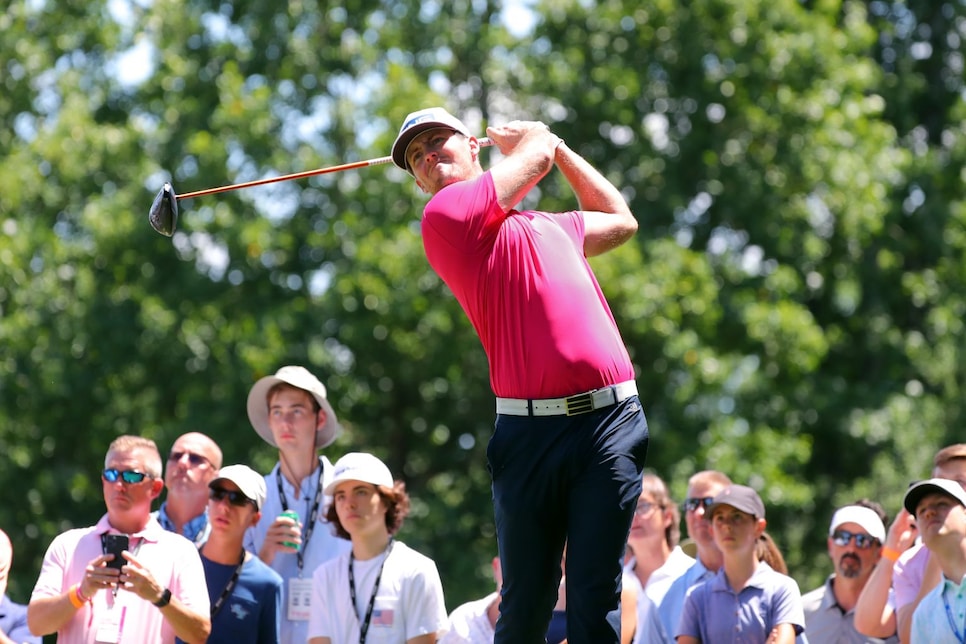 Pereira's qualification odyssey wasn't even his first potential diversion from tour golf as a career. He was an elementary school golf prodigy in Pirque, a suburb of Santiago, and traveled the international junior circuit recording two World Championship wins. "I went to an academy in the States, and I just got tired of the game," Pereira says. "I wanted to go to a regular school and do the normal things a kid needs to do."
After two golf-free years— and a broken collarbone from a foray into dirt bikes and motocross—Pereira got an invitation from a friend to come back and play a recreational round. "I thought, Why not? and I went out and shot five-under," he says. "I got back into it, and there was still time to get some interest from colleges."
Pereira played one season at Texas Tech, where he rose to fifth in the world-amateur rankings, then turned professional and started on the PGA Tour Latinoamérica. Seeing players like Niemann and fellow All-Big 12 players Scottie Scheffler and Beau Hossler up close verified for Pereira that he had the game to make it to the PGA Tour. "You realize it's not impossible. They're great, but they make mistakes, too. They just play smart," he says. "Working with a mental coach [Eugenio Lisana] has really helped. You have to feel like you always want to keep getting better. I'm ready to play with the best players in the world."
Age 33 • Agadir, Morrocco
Picture the ultimate golf destination and you probably visualize one of the usual photogenic suspects—Pebble Beach, Bandon Dunes, St. Andrews or maybe Cape Kidnappers in New Zealand.
Morocco's golf landscape has all of those features—linksland, oceanside cliffs, mature forests and even snowcapped mountain ranges—all within a few hours drive. The North African country is the Shangri-La you didn't know existed, and for the second-consecutive Olympics, the country will send one of its players to compete. "Close your eyes and you don't know if you're in Arizona or Morocco," says Maha Haddioui, who played for Morocco in Rio and qualified again for Tokyo. "One of the royal courses in Dar Essalam, you could be in a forest in Georgia. My course in Agadir, Taghazout Bay, is a links course. You could be in Ireland."
But even with all that natural landscape, the game in Morocco has traditionally been one played by the wealthy—or the royal. Claude Harmon (Butch's father) gained some notoriety in the 1970s for spending his off-seasons coaching King Hassan II in Rabat, and Butch was the head professional at Dar Essalam golf club in the 1980s. When Haddioui was growing up in Agadir, a coastal city at the base of the Anti-Atlas Mountains, the golf course near her home was the curiosity where the tourists came to play. "I thought it was something boring, for the old people," Haddioui says. "But my mom said I should give it a try. I loved it, and my sister and I started."
It wasn't long before Haddioui outgrew the sparse competition at home—"It was kids' tournaments and social golf, and I was playing with the boys by the time I turned 15," Haddioui says—so her parents sent her to Marseilles, in the south of France, to compete in European junior amateur events. From there, she traveled to the United States and played at Lynn University in Boca Raton, Fla., where she was the top-ranked golfer in Division II.
"I loved it. It was the best thing I ever did," says Haddioui, who became fluent in her fourth language, earned a degree in international business and was offered a job in the school's statistics department after graduation. "My choices were to take that job or to go back home to Morocco and take a risk and turn pro. When I came back, it was a controversial decision. My family loves sports, but they wondered when I was going to get a real job."
Ten years later, Haddioui has developed into an established professional athlete who not only won the 2012 Moroccan Ladies Professional Championship but finished third in the men's version of the same tournament that year. She has been a regular on the Ladies European Tour since 2013 and remains the only Arab woman with status on a major professional golf tour.
Haddioui's trailblazing status at home made her first Olympic experience an overwhelming one.
"To represent your country, it's a different feeling, and you have to be prepared for it," she says. "I played in a lot of tournaments, but I had never represented Morocco. Players in other parts of the world can do Junior Ryder Cup or Junior Solheim Cup. I didn't have that chance. You know all the eyes are on you, and I wasn't prepared for that."
Haddioui spent two weeks in Rio almost shell-shocked, keeping mostly to her room except for one foray to watch eventual bronze medalist Mohammed Rabii box. Haddioui finished last but resolved to come back in four years a different player.
"I swore to myself, next time I come, I'll come as an athlete—not a spectator or a golfer," says Haddioui, who regularly posts her Olympic-caliber workouts on Instagram. "I didn't work out much before. I went to the gym, but I didn't know what to do. Now I'm stronger in the swing, and I can be stable through the shot. I'm ready this time."
Age 20 • Billund, Denmark
One of the staples of Olympic programming is the identification of (and investment in) a Cinderella story—the longshot you never knew you wanted to know so much about.
Golf has some of those charming narratives at these Games, but Denmark's Rasmus Højgaard is not one of them. Instead, he's a representative of European golf's future—a star in waiting you just might not have heard of yet because of the COVID-era stop-and-start scheduling around the world.
The 6-foot-2 Dane won twice in his rookie 2020 season and averaged 320 yards off the tee, proving courses like The Belfry (where he went 67-65 on the weekend to win in a playoff) are more likely to get overwhelmed than he is. The Olympic Games could well be his first opportunity to occupy the world golf stage—and to expand that stage in Denmark. "I don't know what the experience will be yet, but I'm looking forward to the mystery,"Højgaard says. "It's like you're giving something back to the country."
In a year, Højgaard went from the European Challenge Tour to the top 100 in the world rankings. The speed of the ascent might be a surprise, but given Højgaard 's competitive pedigree, the destination is not. Højgaard and his identical twin brother, Nicolai, were introduced to the game by their parents at 4 as a way for the family to do something together during summers in Billund, Denmark (which is the birthplace of LEGO toys), and between them, they overwhelmed the family trophy room with amateur hardware. In 2018, they joined with John Axelsen to win the Eisenhower Trophy at the World Amateur Team Championship in Ireland for Denmark (beating the American team of Collin Morikawa, Cole Hammer and Justin Suh by a shot). Nicolai won the European Amateur, and Rasmus won the Toyota Junior Golf World Cup by four—over Nicolai.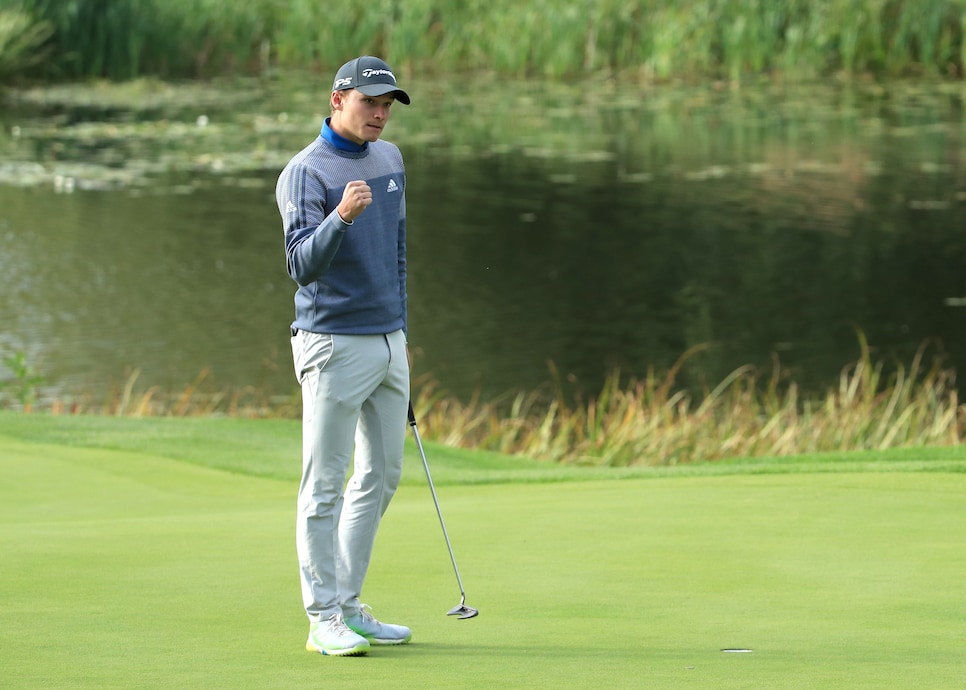 The brothers turned professional in early 2019, and both found success right away. Nicolai finished second to Sergio Garcia at the KLM Open, and Rasmus missed automatic promotion to the European Tour through moneylist performance by one shot before grabbing a card in the final stage of qualifying school. That became academic when Rasmus won his fifth European Tour start, in Mauritius, just after Q school, and followed it with that win at The Belfry last August. He's playing in Tokyo with fellow Danish qualifier (and 2020 European Tour winner) Joachim Hansen, and Nicolai is a good bet to make it hard to tell the Højgaards apart during the 2024 Games in Paris.
Rasmus says during the Tokyo Games most of Denmark's eyes will be on the men's national handball team, which is the defending gold medalist and two-time defending world champion in the team sport that plays like a cross between dodgeball and soccer. He's been watching, too—as a fan and to crib training notes from his mates on the team. "The explosiveness you need in handball is good for a golf swing, and that's something I'm working on," says Højgaard, who played club handball until 15. "Golf is nowhere near the level of popularity of handball or soccer in Denmark, but it's growing. If we could bring back a medal? That would be big. Everyone will be watching."
Age 23 • Bangalore, India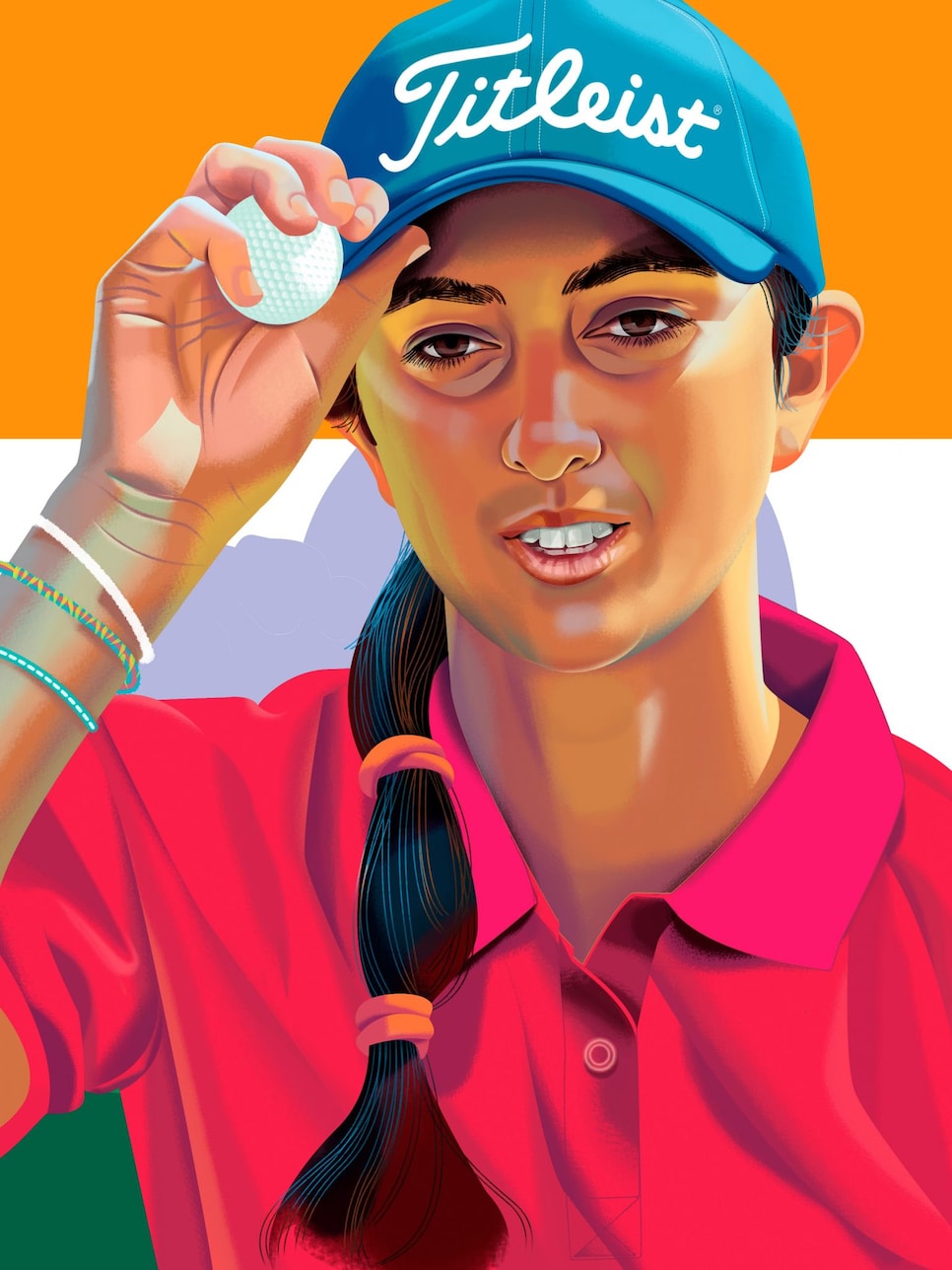 It would be an exaggeration to say that Aditi Ashok came from nowhere to establish a promising career as a tour player. After all, she grew up in Bangalore, India—a city of almost nine million people. But in golf vernacular, India really is out-of-bounds. It has just 200 courses for 150,000 golfers, out of a total population of 1.4 billion. Even though Ashok represented India in women's golf at the Rio Games as a newly minted 18-year-old professional, more than half of Indian sports fans surveyed ahead of the Games didn't even know golf had returned as an Olympic sport.
Ashok aims to change that, in Tokyo and on the LPGA and LET tours. "I read that after the Olympics, Google searches for golf in India were huge," says Ashok, who started playing at age 5 when she and her parents began taking lessons at Bangalore Golf Club—one of the oldest clubs in the world outside the British Isles (established in 1876). "Just seeing the impact it had and the exposure it got at the time was a big deal for me."
The Rio Olympics were just the next step in a progression that saw Ashok become one of the most decorated young players in the game. After thrashing the limited amateur competition in India—she won the National Women's Amateur as a 13-year-old in 2011 and was a three-time national junior champion—Ashok validated those credentials by winning the Ladies British Amateur Open Stroke Play in 2015. She turned pro in 2016 and had one of the best seasons for an 18-year-old this side of Tiger Woods. Flashing a deadly short game that offsets below-average length, Ashok briefly led in Rio during the second round before fading to 41st. After the Games, she made a successful trip through LPGA qualifying school and followed it with her first two professional wins back-to-back weeks at the Hero Women's Indian Open and Qatar Ladies Open.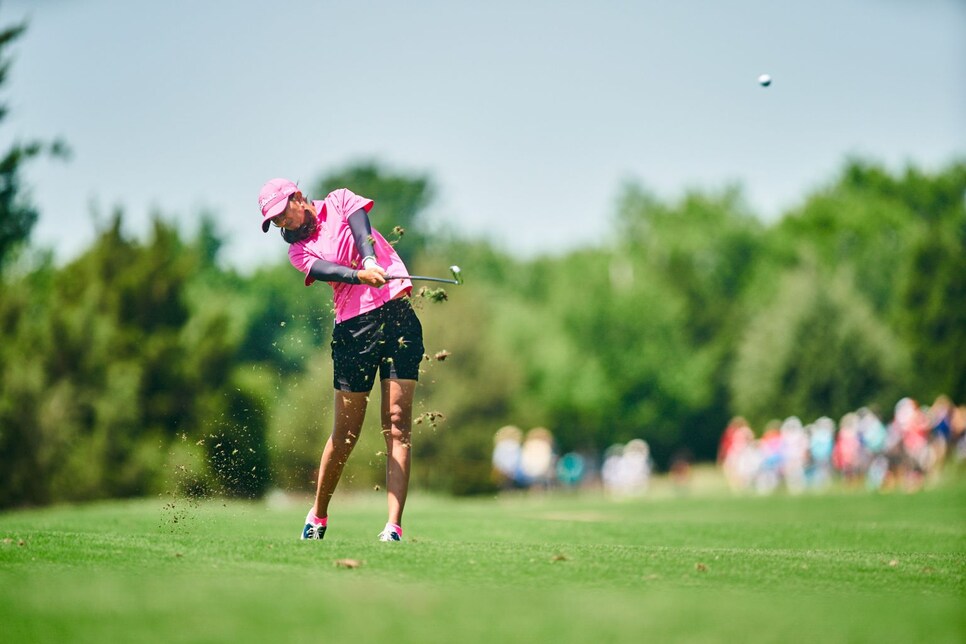 Since then, Ashok has been trying to juggle playing the American and European professional tours while navigating the severe COVID challenges facing Bangalore and all of India. For months, she was restricted to hitting balls into a sheet on the terrace of her parents' home in Bangalore, and travel restrictions limited her to just a handful of LPGA events in the first half of 2021—and none in Europe—before she got back to work in mid-June.
"I'm the kind of golfer who thrives on momentum," she says. "There's no right time for things you can't control, but the world is dealing with bigger things right now."