Courses
Bandon Dunes planning new course, sources tell Golf Digest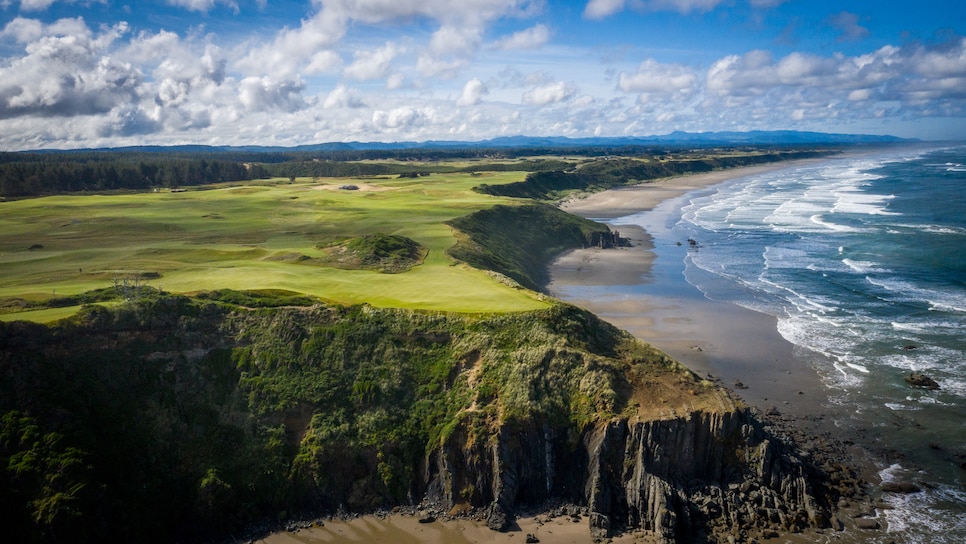 Bandon Dunes Golf Resort is pursuing the creation of a sixth 18-hole course, multiple sources have confirmed to Golf Digest.
The course would be on a piece of land the resort had originally planned for the Bandon Muni course, south of town along the New River. The land is covered in dramatic sand dunes and dotted with scattered pines. The course is tentatively titled "New River Dunes."
While an architect hasn't been officially tapped, officials are leaning towards David McLay-Kidd, who submitted a "very strong routing" according to sources. McLay-Kidd was the architect behind the resort's first links, Bandon Dunes, which opened in 1999 and ranks seventh on Golf Digest's most recent ranking of America's 100 Greatest Public Courses.
Plans for New River Dunes have not been finalized and timing on construction is unclear, but the resort is already in the approval process, sources confirmed.
Bandon Dunes Golf Resort's fifth 18-hole links, The Sheep Ranch, opened last summer to acclaim. Along with Bandon Dunes and Sheep Ranch the resort boasts five 18-hole courses in Pacific Dunes (ranked second on America's Top 100 Greatest Public Courses), Bandon Trails and Old Macdonald, along with a 13-hole par-3, Brandon Preserve.