News
Disappointed about a Masters with no fans? Imagine how Augusta businesses feel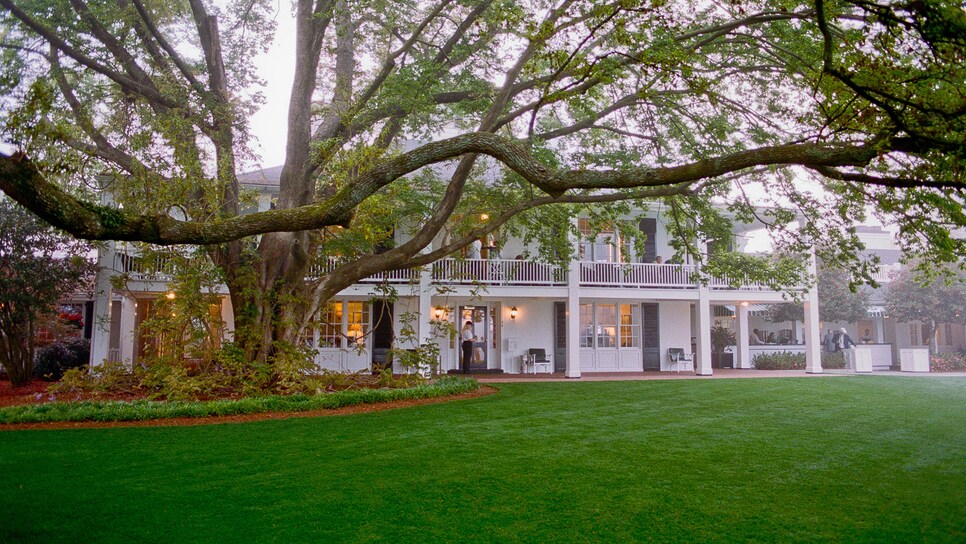 AUGUSTA, Ga. — Augustans knew at some point the inevitable statement would be coming from that famous golf club off Washington Road, the city's mayor, Hardie Davis, hinting at it last week. Even so, there was hope chairman Fred Ridley could work some 11th-hour Masters magic and keep the gates open.
But Augusta National Golf Club couldn't take a chance against the spread of COVID-19, and Ridley said on Wednesday that the 2020 Masters would not have patrons or guests for practice rounds or the four days of competition when Tiger Woods defends his title Nov. 9-15.
The announcement was a painful one for golf fans who will miss hearing the famous Augusta roars, not to mention so many other Masters traditions that come to life thanks to fans watching from outside the ropes. But the decision's fallout has wider, more troublesome implications as numerous businesses in the Augusta area that are beneficiaries of the tournament saw their worst fears realized.
Already reeling from more than five months of a downturn in the economy because of the global pandemic, many were counting on a fall Masters windfall to help make up for some of the losses in April, the original date of what is normally the first major championship of the year but in 2020 will be the last.
And what a windfall the tournament is for the area. Projections from past Masters have placed the tournament's economic impact from fans attending the event in excess of $100 million, according to the Augusta Chronicle.
The sales-tax revenue alone that will be lost without patrons is significant. According to the Augusta Chronicle, a single 1 percent sales tax for Augusta capital projects typically peaks at around $4 million in April.
Area businesses and residents hardest hit by the announcement range from the hospitality industry (which includes catering), hotels, restaurants, golf courses, grocery stores, transportation, residents who rent their houses that week, package stores and even a new Topgolf venue that debuted this year.
Even teenagers felt the blow, losing out on some spending money. Schools in the Augusta area and Aiken, S.C., had agreed to close the week of the Masters so students could work in the concessions.
Among the Augustans who annually rent out houses is Ed Rees, the pastor at St. Andrew Presbyterian church. He and his wife, Angie, rent through Tournament Housing & Events, LLC.
"It's certainly disrupting," Rees said. "It's been part of the rhythm of our lives for quite a few years."
Rees already received the check for the rental before the Masters was postponed on March 13. He hasn't heard what will happen now that he won't have tenants in November, but the money could go toward the 2021 rental of his house.
With the rental money, "We always do projects to the house when we're going to have company [for the Masters]," Rees said. That included new living-room furniture this year.
"And some of our projects are putting kids through college," Rees said. "That money comes in pretty handy."
And that money can be rather large. Rees did not disclose how much his went for, but many rental homes fetch anywhere from $25,000 to $100,000 for the week, according to previous Golf Digest reporting.
Chris Wilson, the general manager of TBonz Steakhouse on Washington Road, about two miles from Augusta National, calls his restaurant "the place to go that week" for golf fans, and few argue that point. The place has drawn such sports celebrities during Masters weeks as Michael Phelps and Alex Rodriguez, and actor Mark Wahlberg. Masters participants rarely eat there, but many of their caddies do, according to Wilson, so he hopes he can get their business in November.
"It's definitely going to be slower, not having all those fans coming to Augusta. We don't know [how it will impact the restaurant] because it's the first time it's ever happened," Wilson said.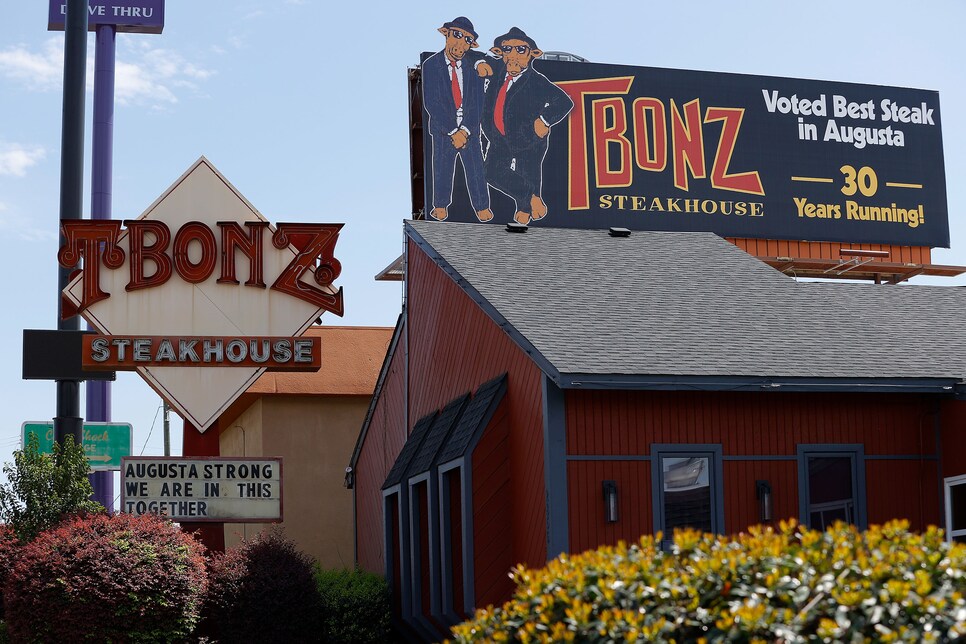 TBonz Steakhouse on Washington Road is usually packed during Masters week.
Kevin C. Cox
It's possible, since watching on television will be the only way to see the Masters, that TBonz will still draw local golf fans—though they might be sitting six feet apart and wearing masks.
Wilson wouldn't go into specifics on how much the restaurant makes during the Masters—other area restaurants say the week can bring in around 15 percent of their yearly revenue—but noted business "does increase exponentially."
"We figured it might be played without patrons," Wilson said. "Masters is a great week, but it doesn't define us [as a restaurant] for the rest of the year. It helps the whole city of Augusta. Unfortunately, this year with COVID, Augusta is not going to see this revenue."
Area golf courses will lose some of the hoped-for revenue they were denied when the April date was postponed. Many courses raise green fees significantly that week, and that money is counted on when budgets are created at the start of the year.
At Augusta's Forest Hills Golf Club, a Donald Ross-designed public course built in 1926, general manager Dan Elliott had already refunded "thousands of dollars" in the spring to out-of-town golfers who had made tee times. (During Masters week, Forest Hills charges $200 per round, including cart, range balls and a buffet. The regular rate, with a cart, is $45 Monday through Thursday and $55 on Friday through Sunday.)
At the time, he said a few groups asked to stay on the books, hoping to attend the Masters in November and play the course. Now, he'll be sending their money back, too.
In a sign of the seriousness of these COVID times, Elliott said he had not received a single tee-time reservation for the November Masters date since April.
"We all thought it would happen," Elliott said of a Masters without patrons. "Once the PGA Tour, the USGA, the European Tour and LPGA Tour were not having fans, how could they expect to have it? They couldn't do that. Most of the public felt that way, or else they would have been booking tee times. The hotels will tell you the same thing."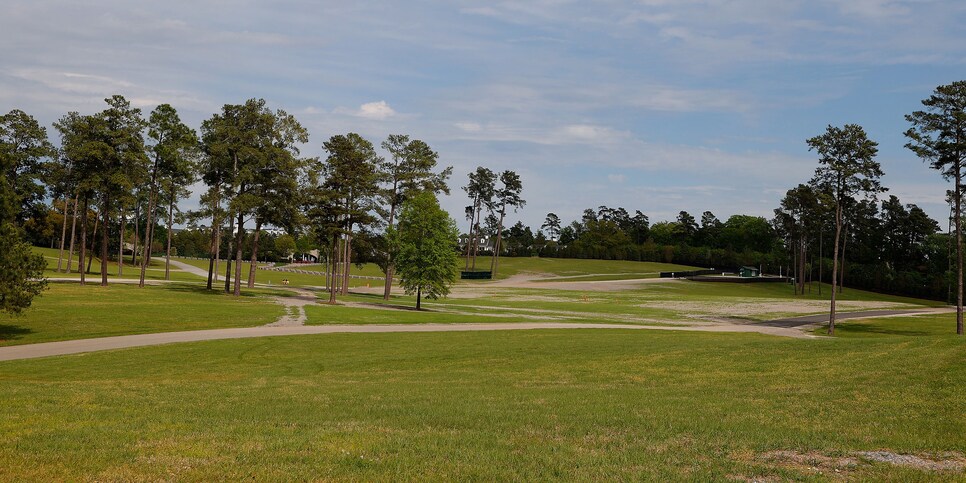 A view of one of the empty Masters parking areas on Berckmans Road next to Augusta National.
Kevin C. Cox
A prototype Topgolf venue was being built in Augusta during the winter with a target date to open come Masters Week in April. There was no rush to finish the project after the Masters was postponed, and it opened July 3.
For the November Masters date, "We had an exciting week planned bringing in guests, and now we'll have to get ready for the spring next year for them," said Sean Frantom, who is the sales and community engagement manager of the Augusta Topgolf and has attended every Masters since 1985.
The Augusta Topgolf facility, which can accommodate about 800 people, was the first one-deck, all-open-air venue (with a nine-hole miniature golf course) that the company unveiled. Since then, the same style Topgolf venue has been built in Waco, Texas, and Chattanooga, Frantom said.
"Augusta was a natural fit from the standpoint of it being the golf capital and having the Masters here each year, and we knew we could benefit from having the Masters patrons," Frantom said. "But I don't think it was built for the aspect of the tournament. They were looking for a market this size. Business is still good for us right now."
Major corporations tend to rent large houses and wine and dine clients during Masters week. Markus Favors, of Summerville Ace package store, knew there was concern about the Masters being played in April when corporate-account orders for alcohol weren't arriving when they normally did.
"That's where we get the big orders," said Favors, an assistant manager of the store that has been around since 1980.
If the Masters would have had fans, it was already too late for Ace to accommodate the large orders because its distributors have supply issues themselves due to COVID. Plus, many of the corporate orders are for imported brands, which aren't currently being shipped.
"So if it was possible [for fans to attend the Masters], it would be impossible," Favors said.
There's another area business that will take a hit, although it is the one best positioned to do so: Augusta National Golf Club. Though its TV money won't be affected, revenue from ticket, concessions and merchandise sales will be lost. The club does not release financial figures but in a Golf Digest report in 2015, it was estimated that the club made $34.75 million that year in ticket revenue, $7.75 million in concessions and $47.5 million in merchandise.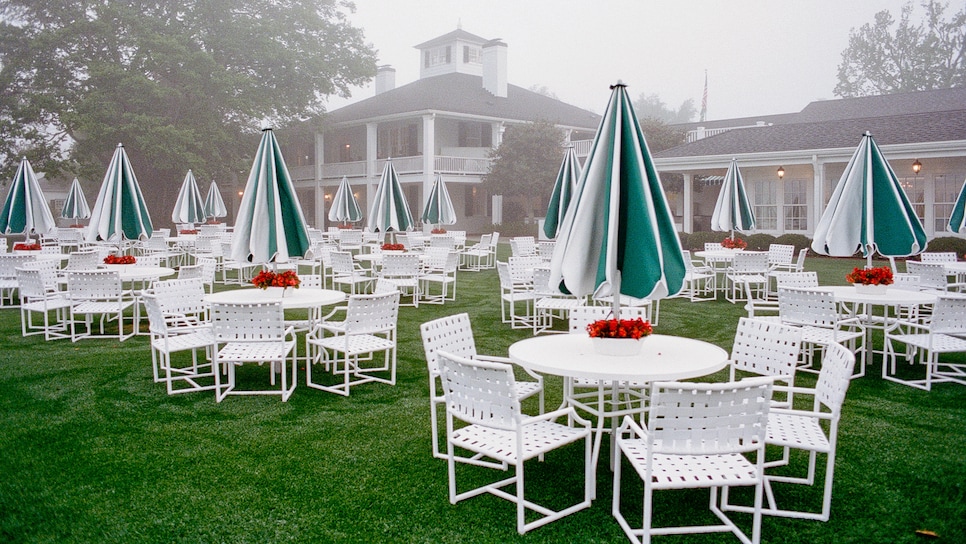 An empty patio early in the morning at the 2019 Masters hints at the errie feeling the 2020 edition may have with no fans. (Photo and lead photo by Alan P. Pittman)
At least Augusta National will know not to have the concessions ready this time. In early May, Augusta National donated approximately 2,000 pounds of produce, bread and dairy items and 50,000 bags of potato chips to Augusta's Golden Harvest Food Bank that had been prepared for an April Masters.
What about the hard-to-get Masters merchandise, which can only be purchased on the grounds during tournament week? According to an Augusta National e-mail sent to ticket and badge holders on Wednesday, they will be allowed to buy 2020 merchandise.
It will no doubt make Masters 2020 gear a collector's item because no fans will have attended the event.
"Everybody's asking me, 'Are they going to do online merchandising?' " Frantom said. "Think of the amount of people who wear that logo around the world, and they're only able to get it that one week. That's one of the pieces I'll miss."
More will surface in the coming weeks as the reality of a Masters without fans sinks in.
"The only alternative was to restrict the number of fans [on the course] and try to enforce the distance rules," Rees says. "Can you imagine trying to maintain six feet of distance to just the right number of patrons at Amen Corner? It would be an impossible task. And they would want to guarantee the safety of their fans—right now, nobody can guarantee anybody's safety."
If there's a saving grace, it came from watching the PGA Championship play itself out last week. Even without spectators at TPC Harding Park, the tournament was an exciting, competitive event filled with historic shots that produced a young, compelling winner. The same can be the case in November at the Masters.
But that doesn't mean that's what anyone was wishing for.
"It's just not going to be the same," Rees said. "The fans, especially in that sport, make all the difference in the world."