News
Augusta mayor says Masters without fans is 'likely'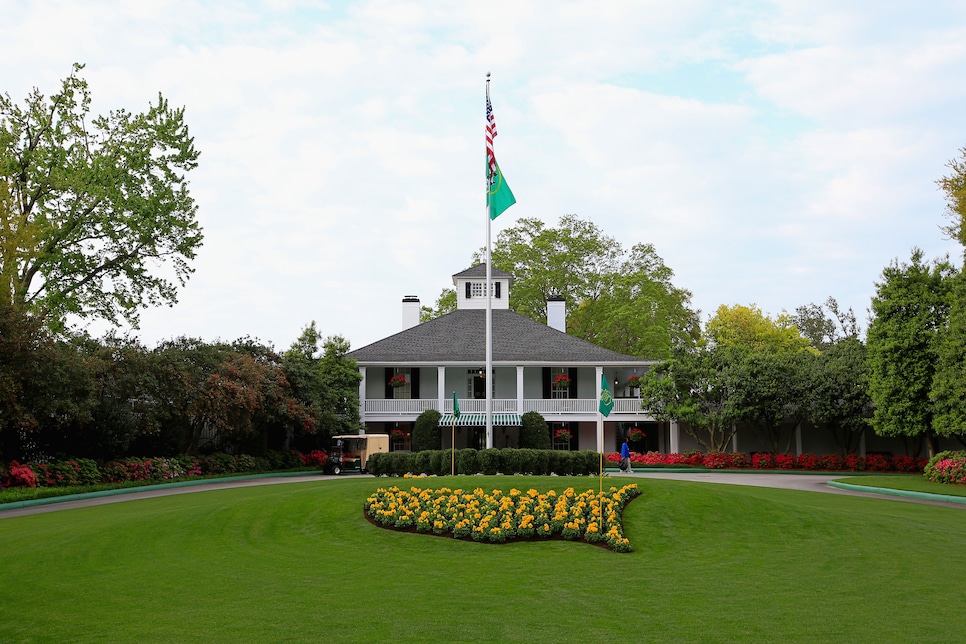 The hope is that unlike the first two men's majors still scheduled for 2020, the Masters could go on with fans in November, but Augusta's mayor cautioned that might not happen.
Jamie Squire/Getty Images
For the foreseeable future, men's professional golf—including major championships—will involve tournaments with no fans in attendance. But does that future extend into November and include the stroke-play tournament most synonymous with spectators (or should we say patrons)?
On Wednesday during a public press conference, Augusta, Ga., mayor Hardie Davis said that the 2020 Masters, rescheduled from April to November, could be a fan-less event as well.
"Tomorrow, the PGA Championship begins at Harding Park without fans, and that's likely what will probably happen here in Augusta, where we'll have the tournament without fans," Davis said, his statement appearing on WRDW.com.
Augusta National officials have not discussed their plans on holding the tournament since announcing that it had been postponed from its traditional April dates to Nov. 12-15.
"While more details will be shared in the weeks and months to come, we, like all of you, will continue to focus on all mandated precautions and guidelines to fight against the Coronavirus," Masters chairman Fred Ridley said in April. "Along the way, we hope the anticipation of staging the Masters Tournament in the fall brings a moment of joy to the Augusta community and all those who love the sport."
At the time, Ridley noted: "We want to emphasize that our future plans are incumbent upon favorable counsel and direction from health officials. Provided that occurs and we can conduct the 2020 Masters, we intend to invite those professionals and amateurs who would have qualified for our original April date and welcome all existing ticket holders to enjoy the excitement of Masters week."
When asked about the mayor's statement, a representive of Augusta National said the club had no comment.
Davis says Augusta National officials have been following what's taken place on tour, where tournaments have been held since June but have been played without spectators. He stated his confidence in the club to be able to hold the event with fans should it deem it safe to do so.
"They have the wherewithal to test all the patrons who show up at point of contact. If you got a fever, they can tell you to get in the car," Davis said. "But, again, they're very thoughtful. They're going to take those necessary precautions to ensure the health, welfare and safety of not just the competitors, but also the city.
"Do I believe that the Augusta National golf club can do it better than anybody? Absolutely. My preference is to see some golf. That's my preference."