News
U.S. Open to be played without fans at Winged Foot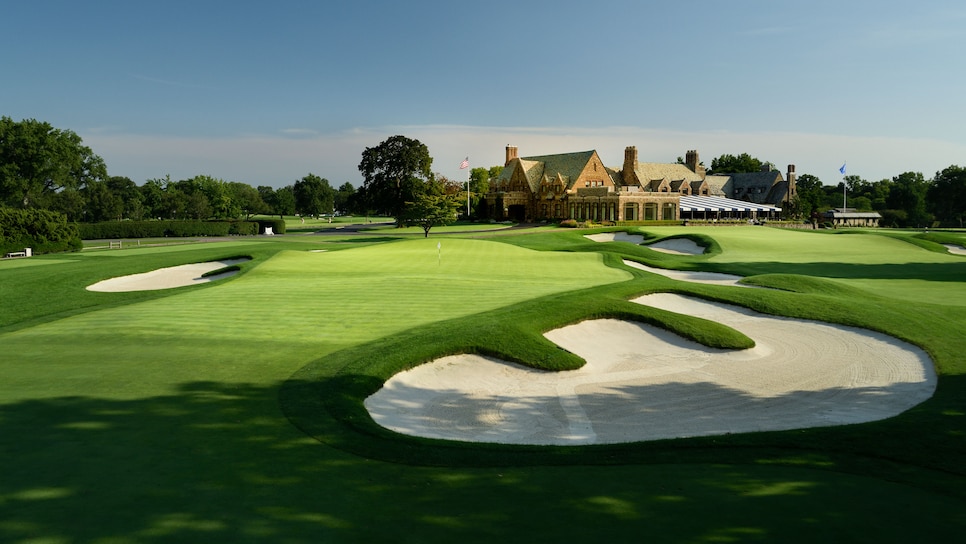 USGA officials had hoped to hold the reschedule major at Winged Foot in September with a limited number of spectators, but decided not to for health and safety reasons amid the continued COVID-19 pandemic.
Dom Furore
The U.S. Open is still on schedule to be played at Winged Foot Golf Club in suburban New York, Sept 17-20, but as previously reported will take place without fans in attendance.
The USGA, which runs the championship, made the decision official on Wednesday, in accordance with state and local officials.
"After months of going through scenario planning from everything to a full U.S. Open, to having no fans, to asking if we can play in Westchester County given that it was the epicenter for a while for COVID-19, to thinking about what other courses we could play and when we might be able to play and how to work through a very crowded fall calendar in terms of sports broadcasting, we got the thumbs up from [New York] Governor [Andrew] Cuomo this week," USGA CEO Mike Davis told Golf Digest. "Our whole goal is that we want to conduct a U.S. Open and want to do it in a safe way, and we consider it a bonus that we're able to still do it at Winged Foot. If done safely, we see it as something that can be uplifting. We're elated that we can conduct the U.S. Open."
The championship, which was originally scheduled for June 18-21 but postponed due to the coronavirus pandemic, becomes the second major championship in 2020 to announce that it will take place without spectators in attendance. Last month, the PGA Championship, which will take place next week at TPC Harding Park in San Francisco, said that it will be held without fans.
"We have come a long way in the fight against COVID-19, and I am so proud of New Yorkers, who rose to the occasion and bent the curve," Gov. Cuomo said. "While the tournament will look different this year with no fans and enhanced safety protocols, this event is a welcome sight for sports fans across the country and will help restore a sense of normalcy as we build back better than before."
Beyond no spectators there also will be other strict guidelines and limitations at the U.S. Open, according to Davis. The most significant being that everyone who will be on site at Winged Foot must undergo a COVID-19 test upon arrival.
Testing will involve a nasal or saliva swab and be conducted off-site nearby. No one will be permitted on the grounds of the event until receiving a negative result. That includes Davis, who said that he will undergo a saliva swab before attending next week's U.S. Women's Amateur in Maryland. Temperature checks and questionnaires also will be issued daily for everyone on the grounds.
Anyone who tests positive, save for players and caddies who have already gone through 10 days of isolation and 72 hours without any fever or respiratory symptoms, as per PGA Tour guidelines, also would be isolated.
Also, under state guidelines issued by the Department of Health earlier this month, players, caddies and all others who are on site will be deemed as essential personnel and therefore will be exempt from having to quarantine 14 days after arrival in New York. This is a key element given current restrictions on visitors from a number of states and countries to New York.
There will be other limitations at the event as well.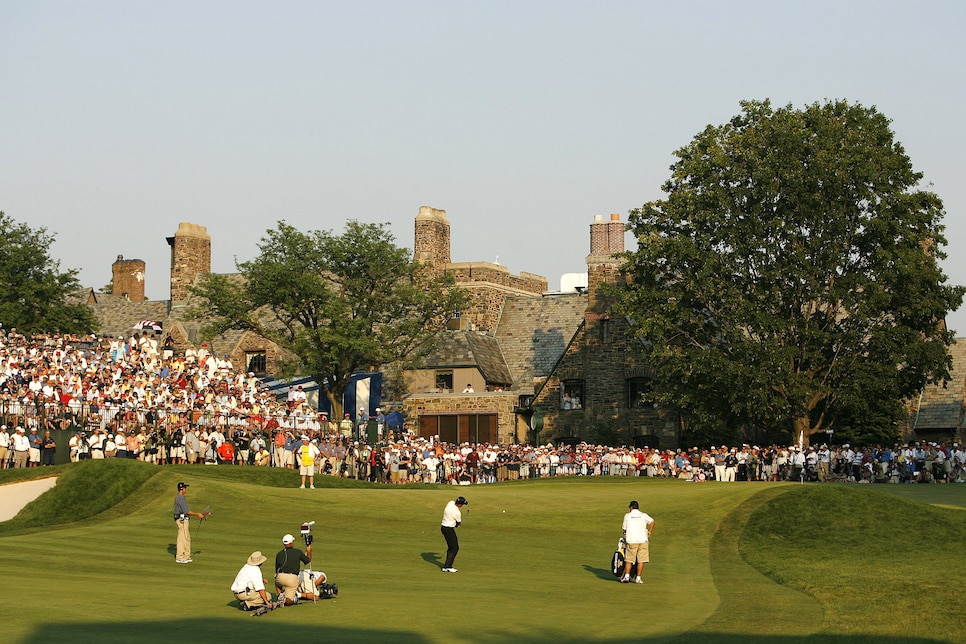 Fans watch on the 18th hole at Winged Foot as Geoff Ogilvy closes out his final round en route to victory at the 2006 U.S. Open.
Robert Beck
Rules officials, which typically number around 75 for a U.S. Open, will be reduced to roughly 25 percent of that. The number of media credentialed, usually in the 800 to 900 range for a New York City area U.S. Open, will be cut down significantly as well.
In all, there are expected to be approximately 2,000 people in all on the grounds during the tournament, between players, caddies, staff, officials, media and family members of players. That's compared to what would ordinarily be around 40,000.
"This will not be a typical U.S. Open in several respects," said John Bodenhamer, the USGA's senior managing director of championships. "Would it have been easier to simply cancel or even move the 2020 championship rather than play it in what has been the epicenter of the virus in our country? Possibly. But all of us at the USGA know how much the U.S. Open matters, and we weren't willing to give up on playing it at Winged Foot Golf Club so easily. We are very proud to give our competitors and champions a platform to chase their dreams. Their perseverance motivates us, in a year when such tenacity means so much."
"I think the big deal is that they didn't cancel it," said Gary Woodland, last year's winner at Pebble Beach. "I would have loved my family and friends to be there. And the NYC crowds are great. But I'm excited to be able to defend, and to do it at Winged Foot. That's a big-boy golf course. A ball-striker's paradise."
At one point, the USGA had discussed the possibility of moving its biggest tournament to another location as the New York City area was a hotspot for coronavirus early on in the pandemic. However cases of the virus in the region have declined significantly and the curve has flattened over the last two months.
Still, cases of coronavirus in many parts of the country and world have continued to rise and it became clear to Davis in late June when New York imposed a two-week quarantine for visitors from certain parts of the world that there was no way the tournament could move forward with fans.
"We realized the chances of conducting a U.S. Open even with limited fans was quickly going away," Davis told Golf Digest. "Once we knew that we couldn't play in June, at that point we looked at having a limited number of fans, maybe 5,000 or 10,000. But it was about then that state officials said things are changing and we had to think of it as essential personnel only."
The news also comes after the PGA Tour last month said that it would not have fans for the rest of this season, which concludes in mid-September, though it will allow a small number of sponsor guests at some of its remaining events as well as spouses and significant others. The 2020-21 season opener, the Safeway Open, which is scheduled for the week before the U.S. Open, also will not have spectators.
Meanwhile, the USGA said it will offer refunds for those who purchased tickets in advance.
Still to be determined is whether fans will be allowed at the Masters, which was rescheduled from April 9-12 to Nov. 12-15. Augusta National has been silent since April 6 when it announced the new date for the tournament. It's also unclear if fans will be allowed at any tournaments on the PGA Tour for the rest of 2020, though commissioner Jay Monahan has said he remains hopeful to have fans by the end of the year.