News
For the 2020 U.S. Open to remain at Winged Foot, the USGA had to clear this last, large hurdle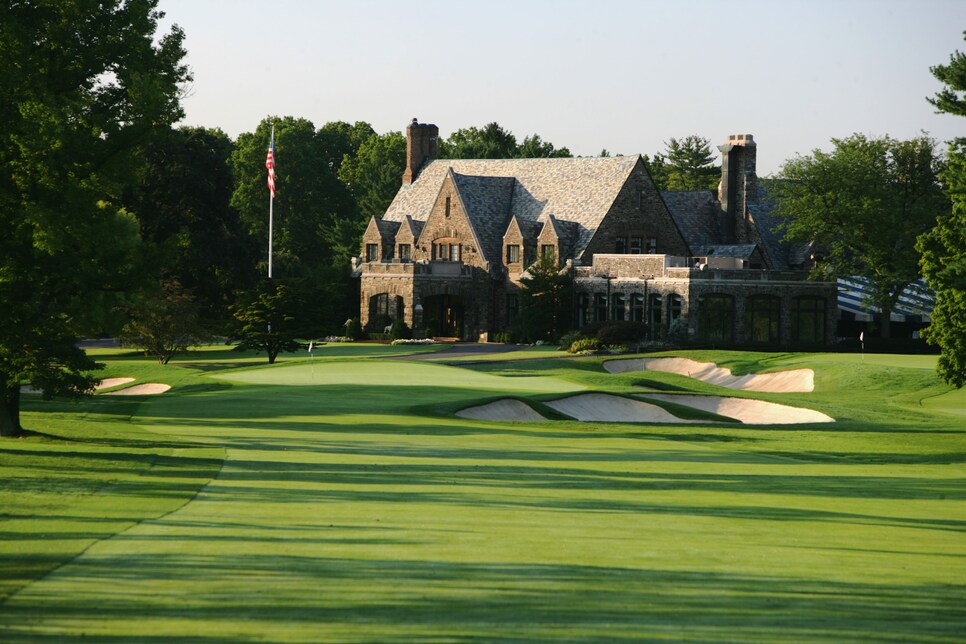 The par-5 ninth hole on the West course at Winged Foot Golf Club.
David Cannon
A fan-less U.S. Open is, of course, still a major championship. And a major undertaking.
While spectators won't be permitted on the grounds at Winged Foot Golf Club in September, the USGA announcing officially on Wednesday, putting on one of golf's biggest tournaments required clearing some big hurdles. Specifically, overcoming the fact that New York, once the epicenter of the COVID-19 pandemic in the United States, has in place a 14-day quarantine for anyone traveling from more than 30 states in the U.S. as well as other countries around the world.
The measure is designed to curb a second wave of coronavirus infections, which have spiked sharply after a number of states reopened. How long it will last or if the list of restricted states will continue to expand is anyone's guess. But USGA officials couldn't exactly wait until the week of the U.S. Open to find out.
Earlier this month, the New York Department of Health issued guidance that eases the travel order for all professional sports teams, allowing players, coaches and team staff to be exempt from quarantine to play games, practice or provide support.
That exemption also extends to competitors in the U.S. Open. And not just to players and caddies but to everyone on site at Winged Foot, including staff, officials and media.
"Every person on site will be considered essential personnel," USGA CEO Mike Davis told Golf Digest. "Everyone will be tested before they come on site."
Without that exemption in place, Davis added, conducting a tournament of the size and scope of the U.S. Open—and in a sport that is a truly global game—would have been essentially impossible.
It also would have proven problematic from a scheduling standpoint. The final round of the Tour Championship, held in Georgia, which is among the list of New York's quarantine states, is scheduled to take place eight days before U.S. Open week begins, meaning that players who qualify for the season-ending tournament at East Lake would have been left with deciding between vying for the FedEx Cup and its bonus pool and playing in what will be the year's second major championship. The exemption eliminates that.
State and local officials also felt comfortable with allowing the exemption because of the testing and safety protocols the USGA will have in place at this year's U.S. Open. Everyone who will be on site at the event—about 2,000 people per day—must be tested for COVID-19 upon arrival. No one will permitted on the grounds until receiving a negative result, save for players who continue to test positive for the virus after 10 days of isolation and 72 hours without any fever or respiratory symptoms, as the USGA would follow the tour's current guidelines that would allow such a player to compete under those circumstances. Others who test positive at any point would have to self-isolate for two weeks. Once there, everyone also will be subject to daily temperature checks and a health questionnaire.
"This will not be a typical U.S. Open in several respects," John Bodenhamer, the USGA's senior managing director of Championships, said in part. "Would it have been easier to simply cancel or even move the 2020 championship rather than play it in what has been the epicenter of the virus in our country? Possibly. But all of us at the USGA know how much the U.S. Open matters, and we weren't willing to give up on playing it at Winged Foot Golf Club so easily."