News
PGA Tour will start new season in September without fans, but still hopes for spectators before year is over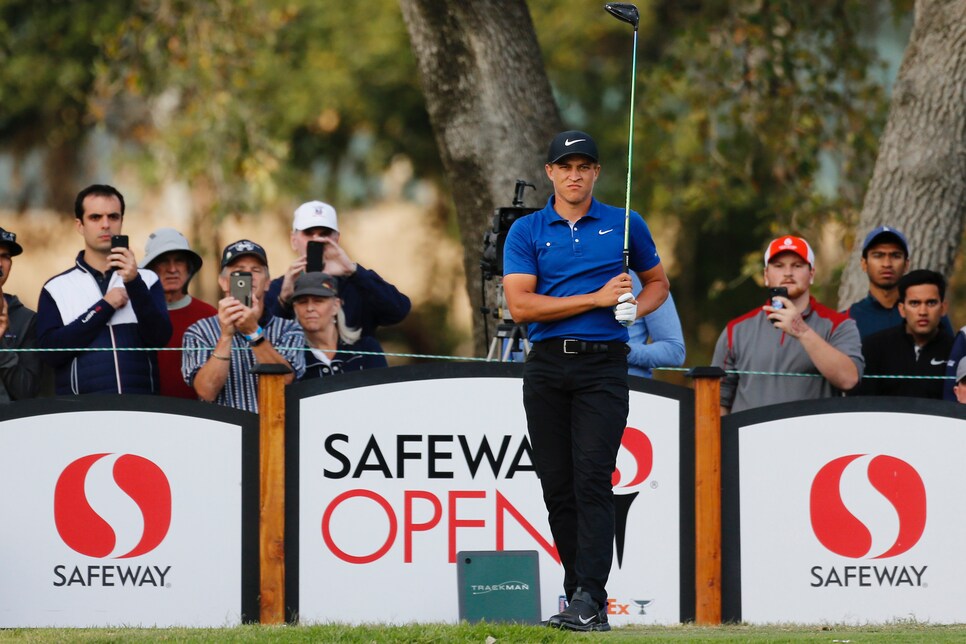 Cameron Champ won the 2019 Safeway Open at the Silverado Resort in Napa, Calif.
Jonathan Ferrey
When will fans be able to attend tournaments on the PGA Tour?It's anyone's guess, including the commissioner, Jay Monahan.
Due to the ongoing COVID-19 pandemic, the tour has already said that fans won't be allowed at any of its nine remaining events this season. That includes the PGA Championship, which is run by the PGA of America, scheduled for Aug. 6-9 at TPC Harding Park in San Francisco. The current season is scheduled to conclude with the Tour Championship at East Lake in Atlanta on Sept. 4-7.
The 2021-'22 season begins a week later, at the Safeway Open in Napa, Calif. On Wednesday, that tournament said having fans this year is "not a possibility in the current health climate."
Up next? The U.S. Open, which was postponed from June to Sept. 17-20 at Winged Foot Golf Club outside New York City. Though the USGA has yet to officially make a decision about whether fans will be allowed in attendance, multiple sources have told Golf Digest that it's unlikely spectators would be permitted.
"The USGA continues to work through various scenarios to conduct the best and safest championship for everyone involved," a spokesman for the USGA said when contacted by Golf Digest on Wednesday. "We are working closely with Westchester County, the state of New York and the governor's office to this end. While there are no decisions regarding fans at this point, we appreciate the coordinated support and continued partnership, and expect to be in a position to share outcomes with the public as soon as next week."
"We're spending a lot of time in each of the subsequent tournaments or each of the tournaments in the fall working on a number of different ways to stage the event, which includes full capacity, partial capacity and, obviously, the way that we're operating now, which is no spectators, and that will be largely dependent on what we hear from the communities where we play," Monahan said on Wednesday.
Ultimately, the decision could be out of the tour's hands depending on what local guidelines dictate.
What about the possibility of no fans being at tournaments for the rest of the calendar year?
Like most things, it remains uncertain.
"We're doing everything we can to be prepared to have fans at our tournaments, certainly in the final quarter of the year post-Tour Championship," Monahan said. "I think as we get into early August and mid-August, then we'll start making some decisions about where we're going to be, post-Tour Championship, with our events."