FEDEX CUP PREVIEW
The 9 key stories to follow as the FedEx Cup Playoffs begin in steamy Memphis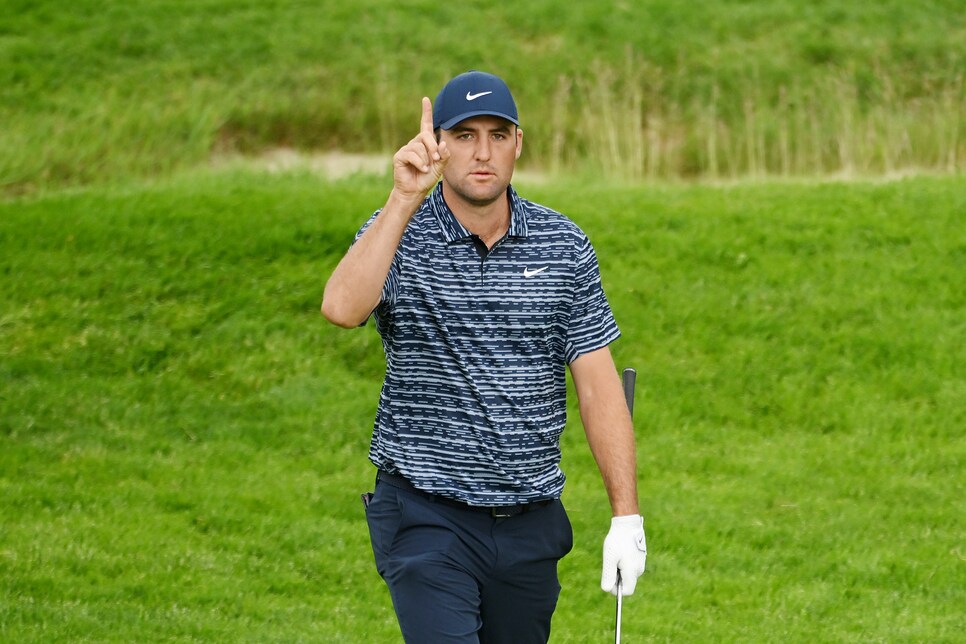 MEMPHIS — The Wyndham Championship madness is behind us, the first of three playoff legs begins Thursday at the FedEx St. Jude Championship, and a lot hangs in the balance both on and off the course. Let's get right to the best stories that will be resolved between now and the final putt at the Tour Championship in three weeks, when the 2021-22 PGA Tour season, after a long and dramatic ride, officially comes to an end.
If we can be brutally honest here, the PGA Tour is very much inclined to give its player of the year award to the player who wins the Tour Championship. Jon Rahm should have won last year, Brooks Koepka should have won in 2019, but a FedEx Cup title overcame major wins and statistical greatness and allowed Patrick Cantlay and Rory McIlroy to walk off with the year-end honors as well. That's the reality, and you can't really fault them. The good news is that unlike those past seasons, there's not an obvious frontrunner this time, and picking the winner based on how these next three weeks unfold could end up looking like justice. Scottie Scheffler was torrid in the spring, winning four tournaments including a WGC and a major. Cameron Smith has three wins of his own, including a major and the Players. They would seem to be neck-and-neck as the top two, but Rory McIlroy leads everyone in strokes gained, the best metric we have for determining true overall skill (he also had four top-10s in majors), and Nos. 2 and 3 on that list are Matt Fitzpatrick and Justin Thomas, the other two major winners. Scheffler and Smith have a serious leg up, but in theory, any of the five could win if they get rolling in the next three weeks.
What's the fate of Talor Gooch, Hudson Swafford and Matt Jones, who took the LIV cash but were also seeking a temporary restraining order to let them play in the playoffs? We now know the answer to that question as a federal judge in San Jose, Calif., denied the suspended players' motion for emergency relief. The PGA Tour's response gave us the first look at how it will defend its corner in the larger antitrust suit that 11 LIV golfers have filed against the tour. Although tour officials should be cautious to read too much into it regarding the boarder case, Tuesday's decision is an important short-term victory as it prevents a lot of awkwardness that could have been in store as Gooch, Swafford and Jones tried to play their way from Memphis to Wilmington to Atlanta.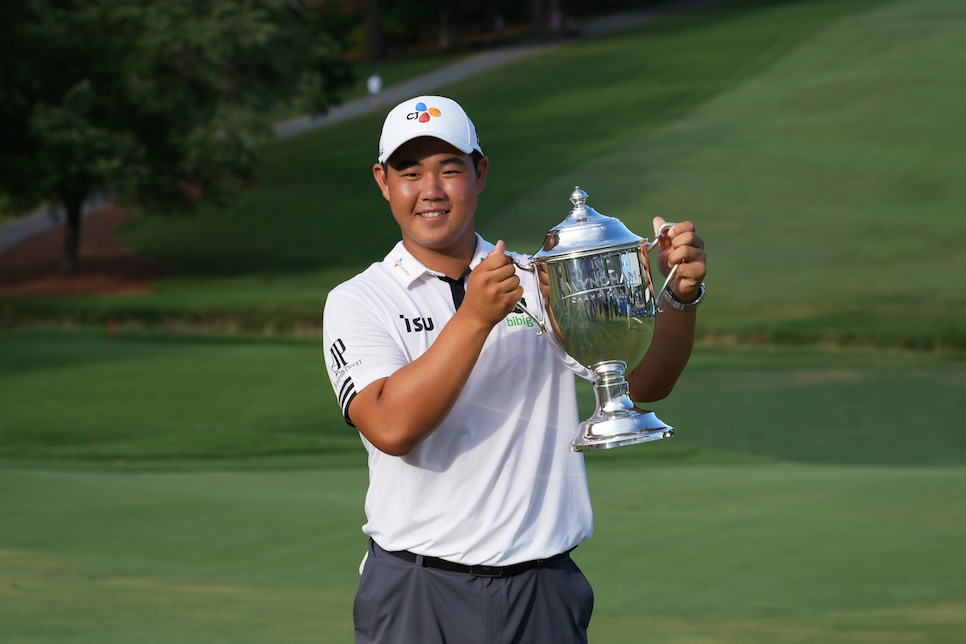 Tom Kim holds the Wyndham Championship trophy after capturing his maiden PGA Tour victory.
Dylan Buell
Maybe it's recency bias since it was only two days ago that he decimated the field at the Wyndham on Sunday, becoming the second-youngest tour winner in decades after Jordan Spieth. Still, Kim's game is pure fire, and there's something about his personality—friendly, humorous, but with a hidden intensity lurking—that's very intriguing. With this win in Greensboro, he not only forced his way into the playoffs by shedding his special temporary member status a few weeks early (breaking hearts in the process), but he rose all the way to No. 34, meaning that he's just outside the Tour Championship bubble already. The one caveat here is that he has played five weeks in a row, and the heat and humidity he endured in a stressful win last week will be worse this coming week at TPC Southwind. There's every chance the 20-year-old will tire out, but if he stays hot, the Tom Kim coming-out party might happen a lot sooner, and a lot more spectacularly, than anyone could have predicted. It seems crazy to say, but we could be witnessing the ascent of one of the greatest players of his generation right now.
Seventy golfers will also be trying to reach Delaware this weekend—Wilmington Country Club is the first-time host of the second playoff event, the BMW Championship—while 55 will be left out in the cold. The big names in the top 10 are secure (though they'll want to continue improving their situations ahead of the Tour Championship), but down around No. 70 of the 125 golfers assembled, there are some intriguing names who will be fighting it out. Above the cut line, the likes of Matt Kuchar, Harold Varner III and Marc Leishman will have to hold on for dear life, while below that line, Gary Woodland, Adam Scott, Joel Dahmen, Justin Rose, Jason Day, Stewart Cink, Webb Simpson and Mr. 125 himself, Rickie Fowler, will have to fight up the ladder or watch their seasons come to an abrupt end.
Here it is, the worst of the storylines! That's right, folks, it's Memphis in August, and it's going to be miserable. It's true every year, and it's going to be true this year, with heat indexes climbing into triple digits thanks to the combination of 90-degree weather and the brutal soupy air courtesy of life in the Mississippi River Valley. This is not the most fun element to talk about, but it is worth mentioning, because along with a test of golf, it will be a test of endurance.
Next year, big changes are in order across the PGA Tour, and one of them is that the 125/70/30 progressive cut system for the three legs of the FedEx Cup playoffs is going down to 70/50/30. Perhaps you can call this the end of an era, but in fact the playoff format has changed so often that the separate eras seem to be short-lived. However, having more than 100 players in the playoffs has been a constant for a long time now, and to cut that number almost in half is no small deal, and it will limit some of the dark horse stories. Billy Horschel, for instance, started out 69th on the list in his winning 2014 campaign, and while he'd still make the cut (barely), he also had a rough first tournament before catching fire. Come next year? He'd be out. Gone, too, are stories like Heath Slocum, who owns the biggest jump in playoff history, having gone from 124 to 3 in a single tournament before settling in at No. 8.
Kuchar and Scott are the only two players who have been in every single iteration of the playoffs since the system began 16 years ago. They're back again, and we should probably enjoy it while it lasts; at 77, Scott wouldn't have made the cut by next season's rules.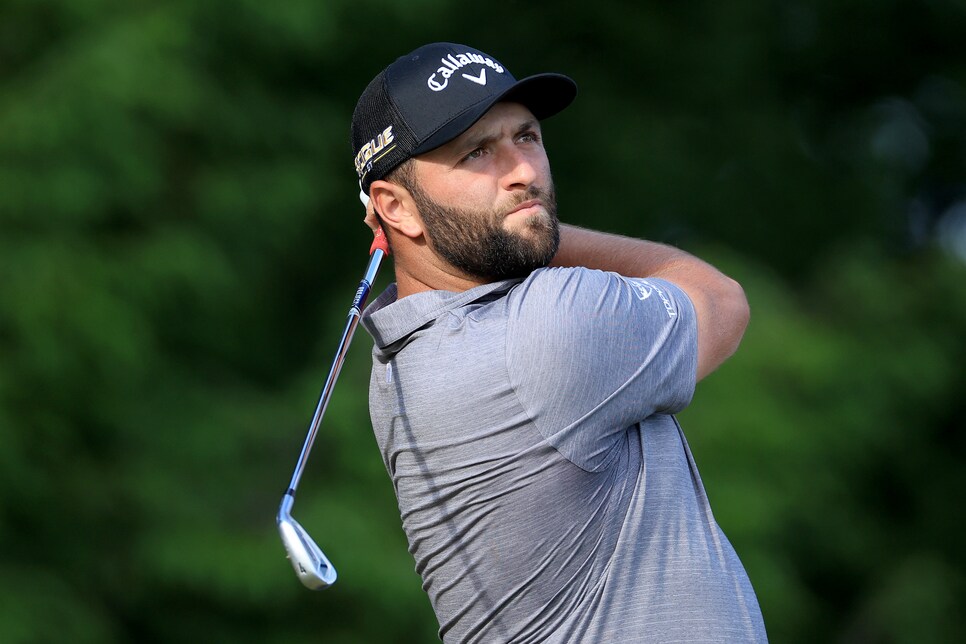 8: Jon Rahm's playoff top-10 streak
For two years and six tournaments in a row, Rahm has finished top 10 in every single FedEx Cup playoff event. That's as T-6, 1, 4, 3, T-9, 2 stretch, and in fact that final two came at last year's Tour Championship, when he tied Kevin Na for the lowest 72-hole score but lost to Cantlay when factoring in the staggered starting scores. That's the longest streak ever and becomes more impressive when you realize he also ran the top-10 table in 2017. We haven't seen Rahm since the Open Championship, so it will be fascinating to see what he's got in store here.
9: Can Rickie do … anything?
It's been two and a half years since Rickie Fowler disappeared from the top 10 for the last time, and the spiral has been long and painful, to the point that he's now buried down at 167. He made the playoffs this year after missing for the first time last year, but it wasn't exactly inspiring—after another mediocre year, he had a chance to play his way in at the Wyndham, but missed the cut and then got lucky as the weekend played out. Still, it gives him a chance to do something, anything. The total stagnancy of his career has been discouraging for his fans for a while, but maybe this unlikely chance to make a playoff run will spark something … anything.