Wyndham Championship
Rickie Fowler becomes Mr. 125 on the FedEx Cup points list, last player into the playoffs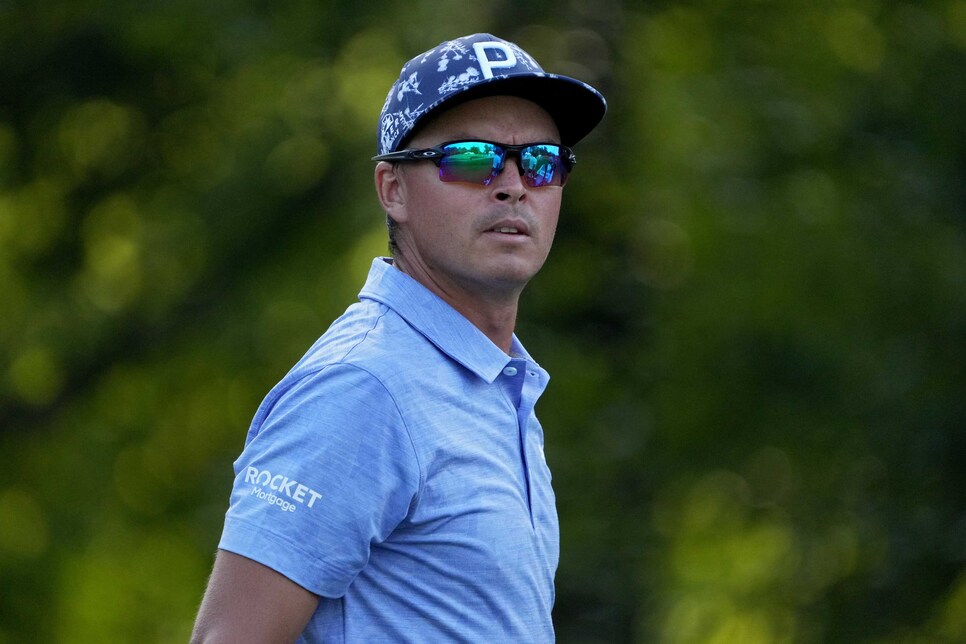 Rickie Fowler missed the cut by one shot on Friday at the Wyndham Championship and thought that was also the end of his FedEx Cup Playoffs hopes for 2022.
Dylan Buell
GREENSBORO, N.C. — When the final scores were posted on the leader board Sunday at the Wyndham Championship, only two players moved inside the FedEx Cup Playoff bubble from outside the No. 125 spot at the start of the week (winner Joohyung "Tom" Kim and Max McGreevy) and, clearly, only two fell out (Matt Wallace and Austin Smotherman). It doesn't sound like a lot, and it isn't, but that number doesn't quite capture the wild volatility over the course of the weekend, where anyone tracking the projected finishes could see the ebbs and flows in real time and understand that regardless of how things ended, the sheer range of possibilities was astounding.
Such was the case for Rickie Fowler, who started the week at 123rd in the FedEx Cup rankings and looked to be in serious trouble of falling out of the top 125 when he missed the cut by a shot on Friday. Starting at that moment, the projected standings had Fowler outside the bubble—and he stayed outside for most of the weekend.
In the end, though, a lot of moving parts contributed to Fowler actually eking out a 125th-place finish—making it on the number. You could pinpoint a few moments; Justin Lower stumbling three-putt finish on Sunday, Smotherman missing the cut in heartbreaking fashion and even Wallace, the last man out in the end at No. 126, missing the cut on the same number as Fowler.
After 11 straight trips to the playoffs, Fowler missed out for the first time last season, finishing 134th. His 2021-22 season was almost equally tough, with his only top-10 finish coming last fall at the CJ Cup. Since then, he's missed seven cuts but managed to accrue enough points otherwise to give himself a shot at Sedgefield Country Club.
He couldn't put the finishing touches on a playoff campaign himself, missing his birdie putt on the 18th hole Friday by three inches. From there it was a matter of waiting and hoping, and though his chances never looked great, circumstances aligned to bail him out. He finished with 323.797 points to Wallace's 315.820.
It's not common in golf, and it's certainly not common at the Wyndham Championship, but in the final moments of the regular season, Fowler got that rarest of gifts: Forgiveness.