BREAKING
PGA Tour wins first legal battle against LIV Golf as players are denied restraining order, kept out of FedEx Cup Playoffs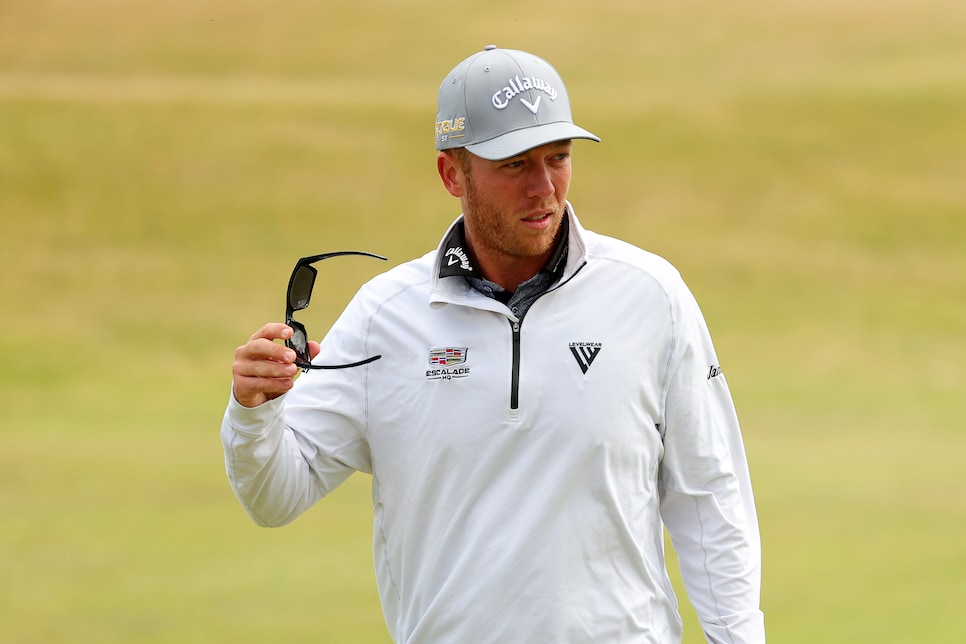 Talor Gooch is one of three PGA Tour players whose appeal was rejected.
Kevin C. Cox
A judge in U.S. District Court denied a motion Tuesday afternoon to three LIV Golf members seeking to participate in the FedEx Cup Playoffs, giving the PGA Tour the first victory in the legal battle between the tour and the Saudi-backed circuit.
As part of the lawsuit filed by Phil Mickelson, Bryson DeChambeau and nine others against the PGA Tour last week, three players—Talor Gooch, Hudson Swafford and Matt Jones—attempted to get a temporary restraining order to play in this week's FedEx St. Jude Championship in Memphis. Gooch, Swafford and Jones had argued that the tour had inflicted "irreparable harm" by keeping the players, who had been suspended by the tour for their participation in LIV Golf events, out of the tour's postseason.
However, in a San Jose courtroom, Judge Beth Freeman sided with the tour.
"LIV contracts are based upon players calculation of what they were leaving behind," Freeman said, adding they had not established a likelihood of success by their merits in the overall antitrust case.
In a two-hour spectacle, lawyers for both LIV Golf and the PGA Tour at times seem to be making cases for the other side. A LIV Golf legal representative called the FedEx Cup the "Super Bowl of golf," while PGA Tour representation claimed the LIV Golf event at Trump Bedminster had more "elite" players than the field at the Rocket Mortgage Classic. And Judge Freeman appeared to be poking holes in both sides, taking exception with PGA Tour Comissioner Jay Monahan's ability to have absolute say in suspending players while questioning if, someday, the tour would be the party filing antitrust action against LIV Golf.
In its response to the original TRO motion, the tour had argued that the LIV players were "fabricating an emergency" and questioned the timing of the filing. Judge Freeman did not agree, feeling the filing was timely. But Freeman also said the LIV players are making double than what they made on tour, thus hurting the case that the tour suspensions were truly causing harm.
Following the defeat LIV Golf issued the following statement: "We're disappointed that Talor Gooch, Hudson Swafford and Matt Jones won't be allowed to play
golf. No one gains by banning golfers from playing."
PGA Tour Commissioner Jay Monahan sent a memo to players after the ruling was announced that doubled as a statement from the tour:
"With today's news, our players, fans and partners can now focus on what really matters over the next three weeks: the best players in the world competing in the FedEx Cup Playoffs, capping off an incredibly compelling season with the crowning of the FedExCup champion at the Tour Championship."