Major Shoes
Nike's "Lobstah" golf shoes are making a splash at the U.S. Open
*All products featured on Golf Digest are independently selected by our editors. However, when you buy something through our retail links, we may earn an affiliate commission.*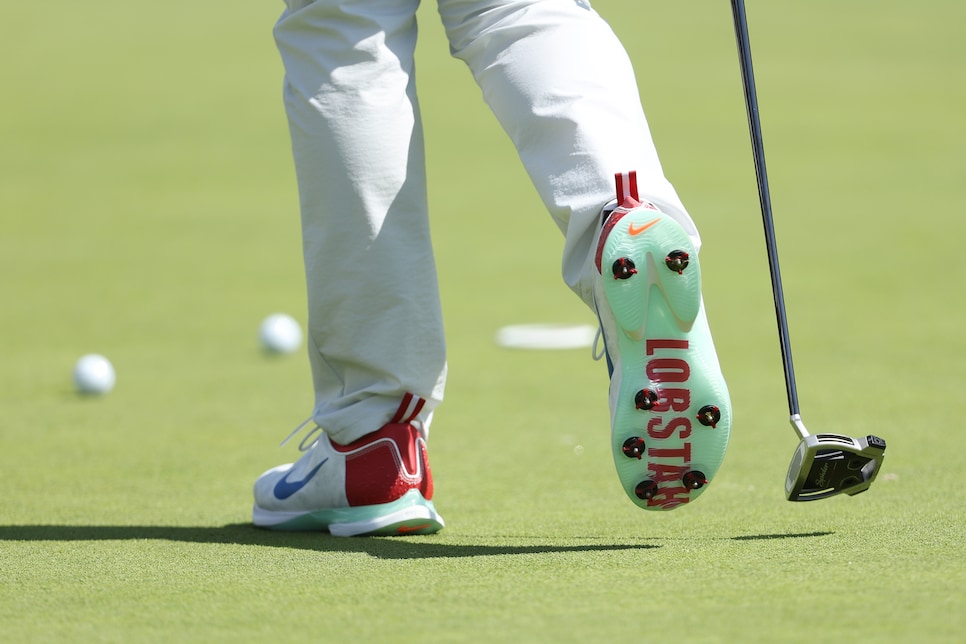 In bold red letters, the bottom of one shoe reads "Lobstah," poking fun at the typical New England coastal accent. On the other shoe, a Nike swoosh is disguised as the beloved cold-water seafood. The gel-like material that makes up the outsole of the shoe is perhaps the coolest detail, as its transparency gives the effect of ocean water.
The upper of the shoe features a red highlight on the toe box, a blue nike swoosh, and pin-striped shoelaces. The entire look of this model fits right in with this week's major championship setting.
Nike is also releasing an Air Max 90 G model in the same colorway, with a mint green outsole and similar red and blue accents to the Air Zoom Infinity version. Although the Air Zoom Infinity is almost sold out, the Air Max 90 G is still available on golfgalaxy.com.