US Open Pop Up
Everything You Need to Know About the Cheekily Named Pop Up to Rival the Pro Shops
The idea is deceptively simple: four walls containing a kind of anti- or quasi-pro shop of sorts. It's smaller scale, independent brands, highly curated, available for only a limited time, and featuring everything from menswear to golf accessories neatly packaged in a crisp, sunny atmosphere. "The Pro Shop," as it is cheekily named, features a thoughtful collection of designers and will run in tandem with the U.S. Open in Brookline, Mass., until June 20. The final wink? It's located at The Street in Chestnut Hill, an open-air shopping district that is a quarter-mile from the gates of The Country Club, where the Open rages.
MORE: Golf apparel gets another nod of approval from the fashion world in Nordstrom's latest capsule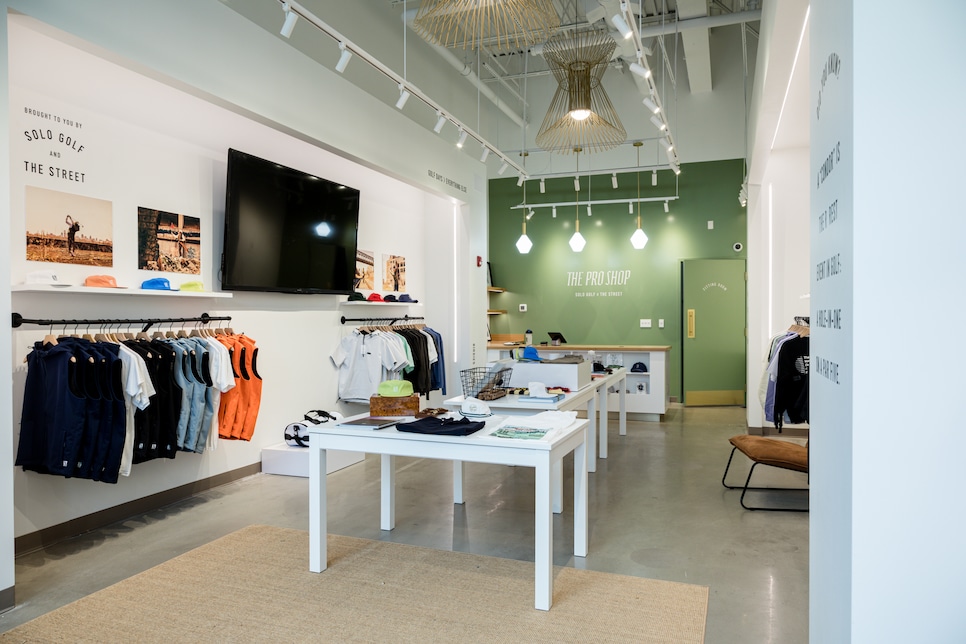 Despite the conventional name, this pop up is much more of a love letter to golf and its sartorial inventions than anything else. Dan Sullivan, the architect behind the store and the founder of one of the featured brands, SOLO Golf, said that the main idea is expository.
"I am most excited to show the broader golf audience coming to the U.S. Open what is out there in terms of golf apparel," Sullivan said. "The shop is upscale and modern, something not always found in a traditional pro shop."
This expansion of non-traditional golf apparel and shopping experiences has been a common theme in golf over the last few years with more and more brands getting involved in experiential marketing like pop-ups, Instagram campaigns and other community-driven movements. Typically, the products involved in these activations are in the streetwear realm and very 20-something-male-focused. Sullivan's efforts are noteworthy in the wide range of brands included to reach many types of golfers.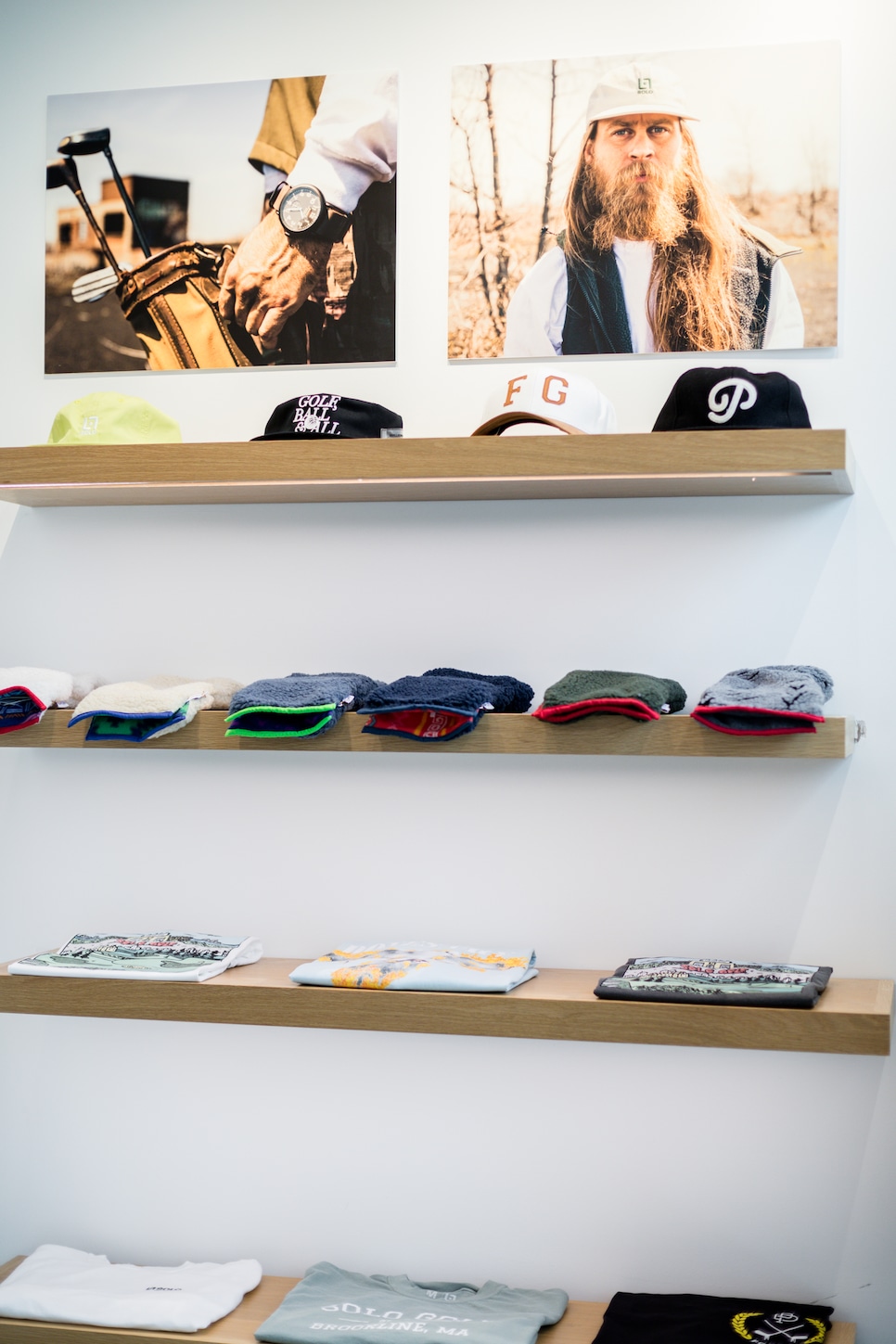 In addition to SOLO, the featured brands include Students, Fiori, Latrobe, Uncommon, Abendroth, Sentinel, and North Coast Golf Co. The brands each have their own unique identity and focus to add to the shop including stylishly versatile layering pieces from SOLO, thoughtfully designed women's pants from Abendroth and premium on-course accessories from Uncommon and Sentinel, for example.
RELATED: This pro couldn't find the right pair of women's golf pants, so she designed her own
"Our intention in selecting brands was to bring together a collective group of unique perspectives of golf or golf-influenced apparel and accessories," Sullivan said. "We have everything from proper menswear to streetwear represented in the shop, which is great for shoppers to experience."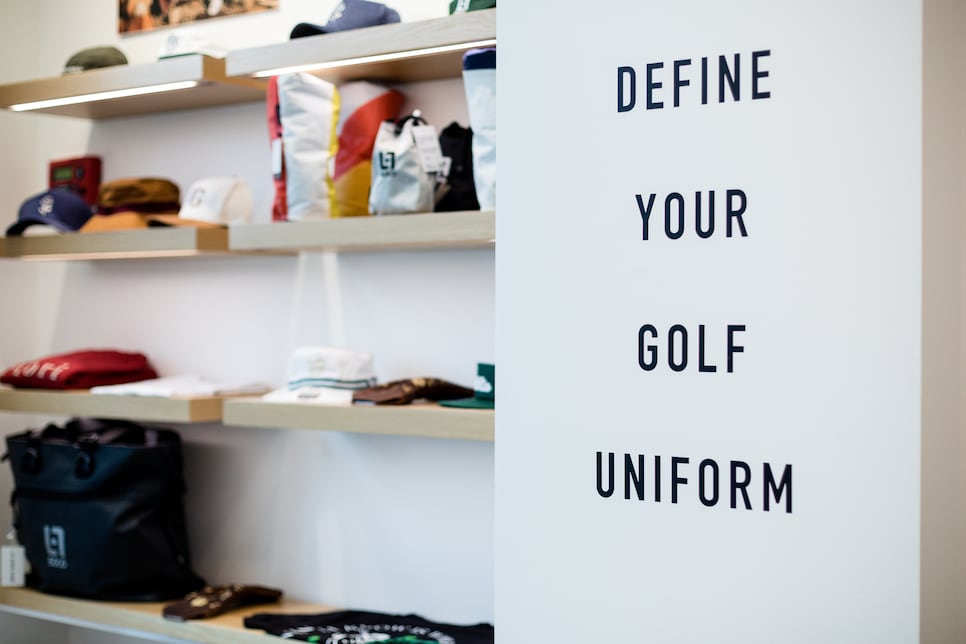 The regular retail portion of the pop up—which will be open daily from 10 a.m. to 7 p.m.—the shop will also serve as a social hub. Each night will feature a different event, from member socials with The Fliers Club to panels on golf's intersection with skateboarding culture, or a discussion about the inclusion and accessibility in the sport, hosted by the minds behind Group Golf Therapy.
And behind the aesthetically pleasing layout and packed social calendar is a thesis: What would happen if pro shops embraced a kind of revolutionary innovation and considered themselves more as "boutiques" centered around the consumer experience? It's a "challenge" Sullivan poses to the thinkers in golf fashion and retail. But for now, The Pro Shop looks to celebrate.
"There are so many creative brands out there doing their thing," Sullivan said, "and we wanted to give shoppers a little taste of that."