Apparel
This pro couldn't find the right pair of women's golf pants, so she designed her own
The Peggy Pant from Abendroth Golf is a professional jogger built to perform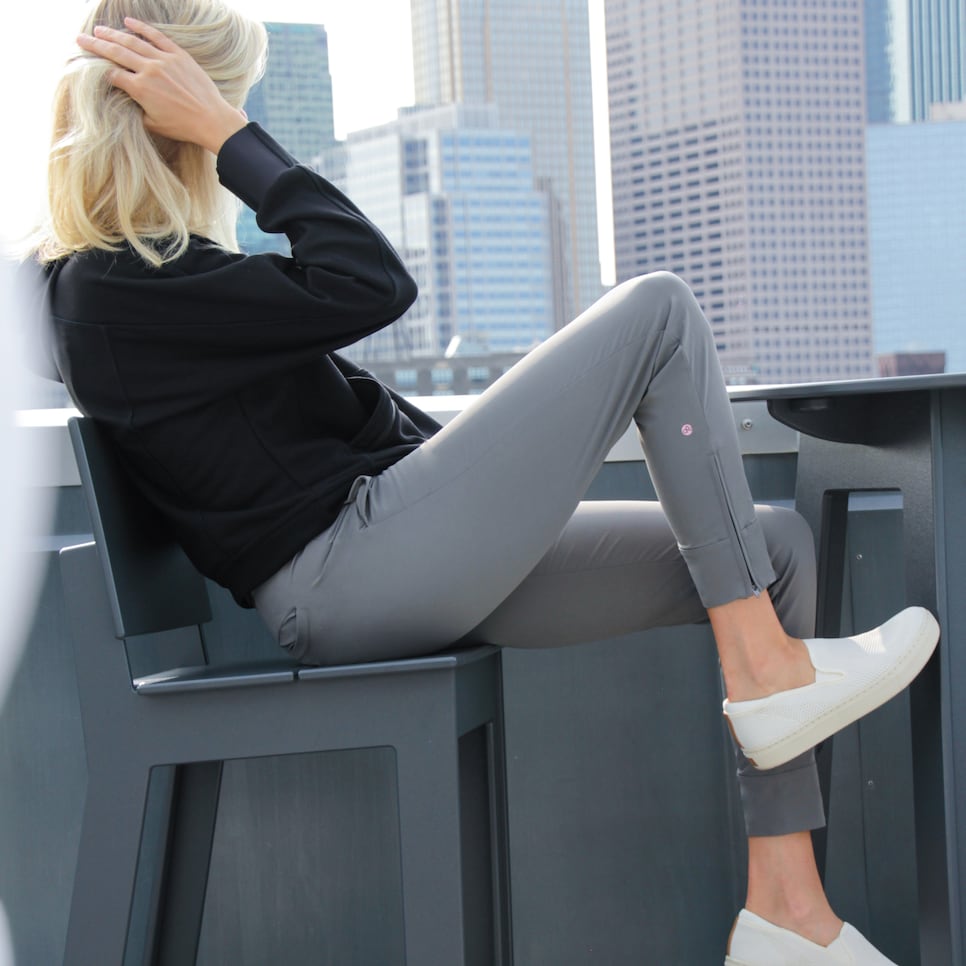 After years of working at high-end golf clubs that required teaching professionals to wear golf pants or skirts, Emily Farrell was fed up choosing between uncomfortable and unflattering women's golf pants or a pencil skirt that was not suited for running around a golf course. So Farrell decided to design a pair of golf pants for women like her who needed a pair of pants that would be comfortable enough to wear all day, professional-looking for the office and athletic enough to wear playing golf or chasing her 2-year-old son around the house. In 2019, Farrell founded Abendroth Golf and released the Peggy Pant, which sold out within a few weeks of launch. The pants ($136) were restocked this month for its second launch, including two new colors in the versatile women's golf pant.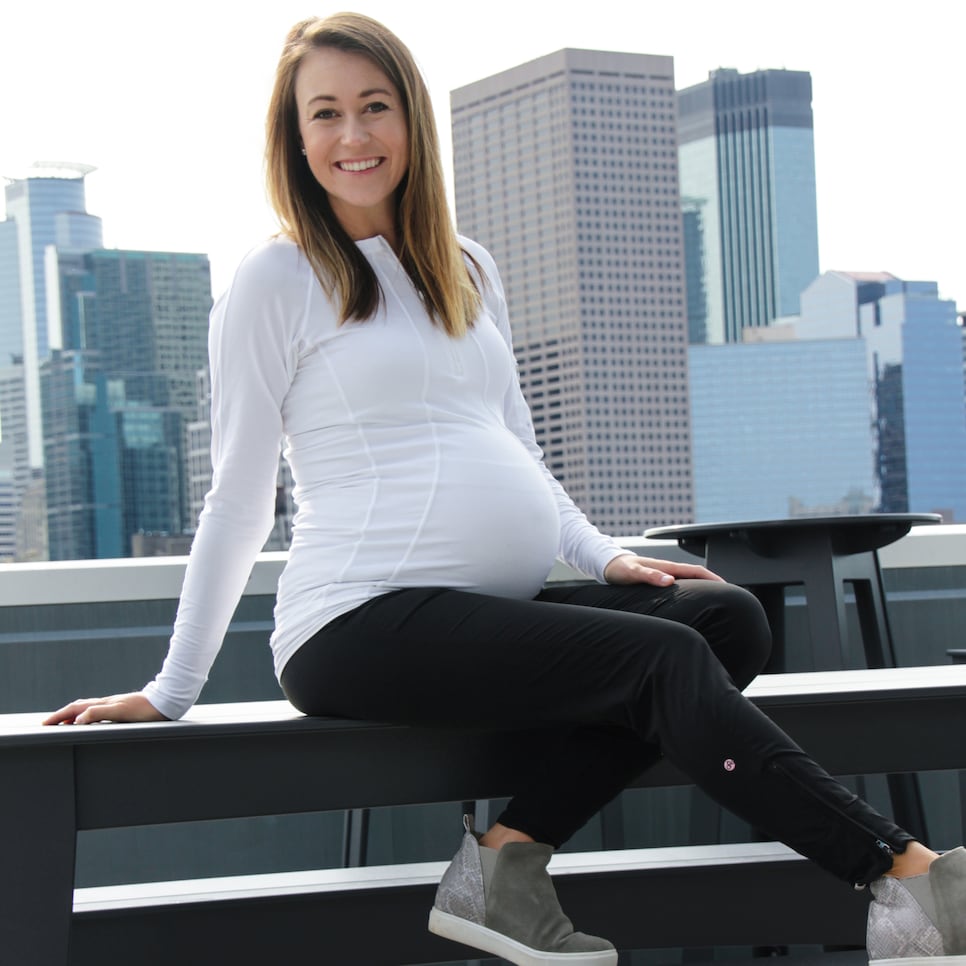 Abendroth Golf Founder Emily Farrell in the Peggy Pant. Farrell is expecting her second child this fall.
Browsing current pant offerings across the women's golf apparel world today, you'll find most have a pull-on waist or elastic waistband rather than a traditional zip fly and belt loops. While elastic waistbands can offer more comfort, they typically are not suited for a tucked-in shirt and lack sufficient pockets. Farrell, who wears a radio while giving lessons, was unable to clip anything to the waist comfortably. The Peggy Pant has a button closure with a slightly high-waisted fit that is flattering and professional-looking with the shirt tucked or untucked.
Farrell made sure to add two back pockets and two pockets on the side to accommodate a scorecard or cell phone. An added side zipper pocket is great for valuables or items you need to keep safe. As a bonus, the top of the back pockets are lined with a gel-like gripper to keep them from flapping open in an unflattering way.
The relaxed-fit jogger has a tapered leg with a zip closure for a customizable wear that's easy to change in and out of. The pants are made with a wicking fabric that's ultra-lightweight while still providing a full coverage look and feel. The material feels similar to the popular men's Lululemon ABC pant that has become a fan favorite for male golfers.

RELATED: The best Lululemon women's golf pants
Farrell worked to ensure the pant had a ton of stretch while still being office and golf appropriate. Her goal is for women to be able to do a full squat in these golf pants and still be comfortable. The Peggy Pant—available in black, navy, gray and olive green—retails at $136 at abendrothgolf.com.