Women's Golf Pants
The best Lululemon women's golf pants
*All products featured on Golf Digest are independently selected by our editors. However, when you buy something through our retail links, we may earn an affiliate commission.*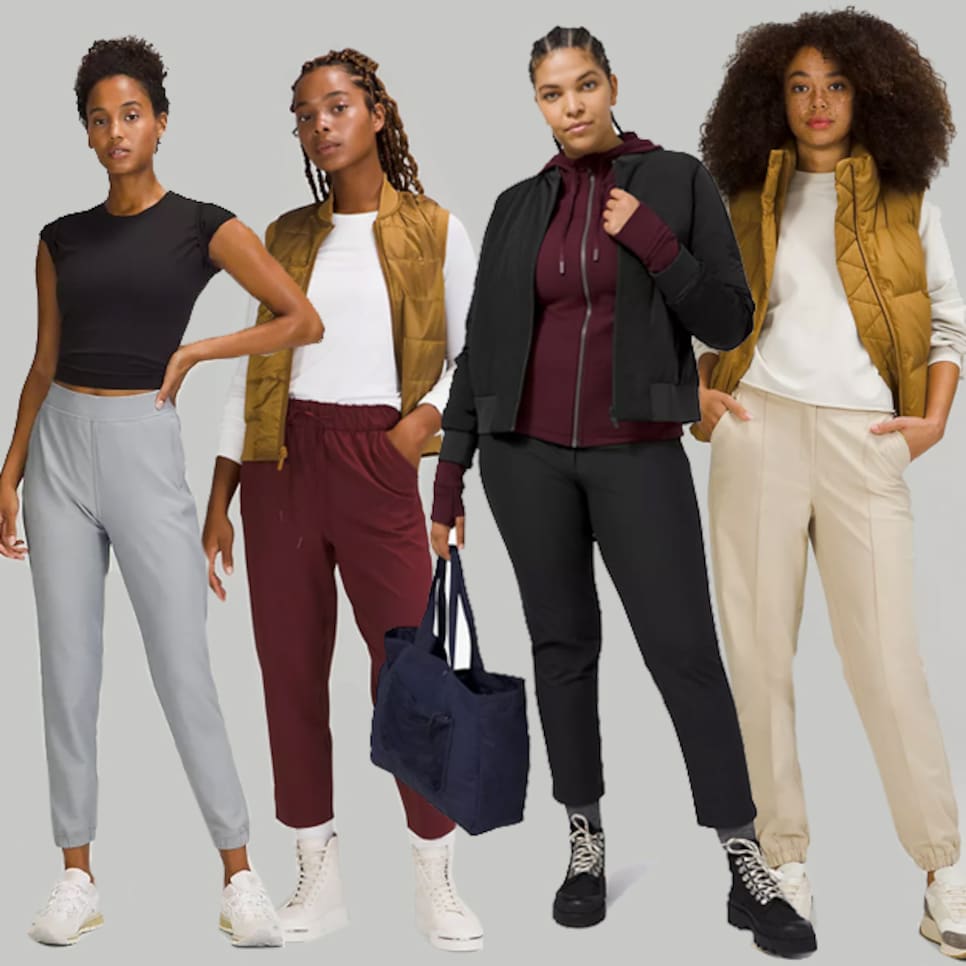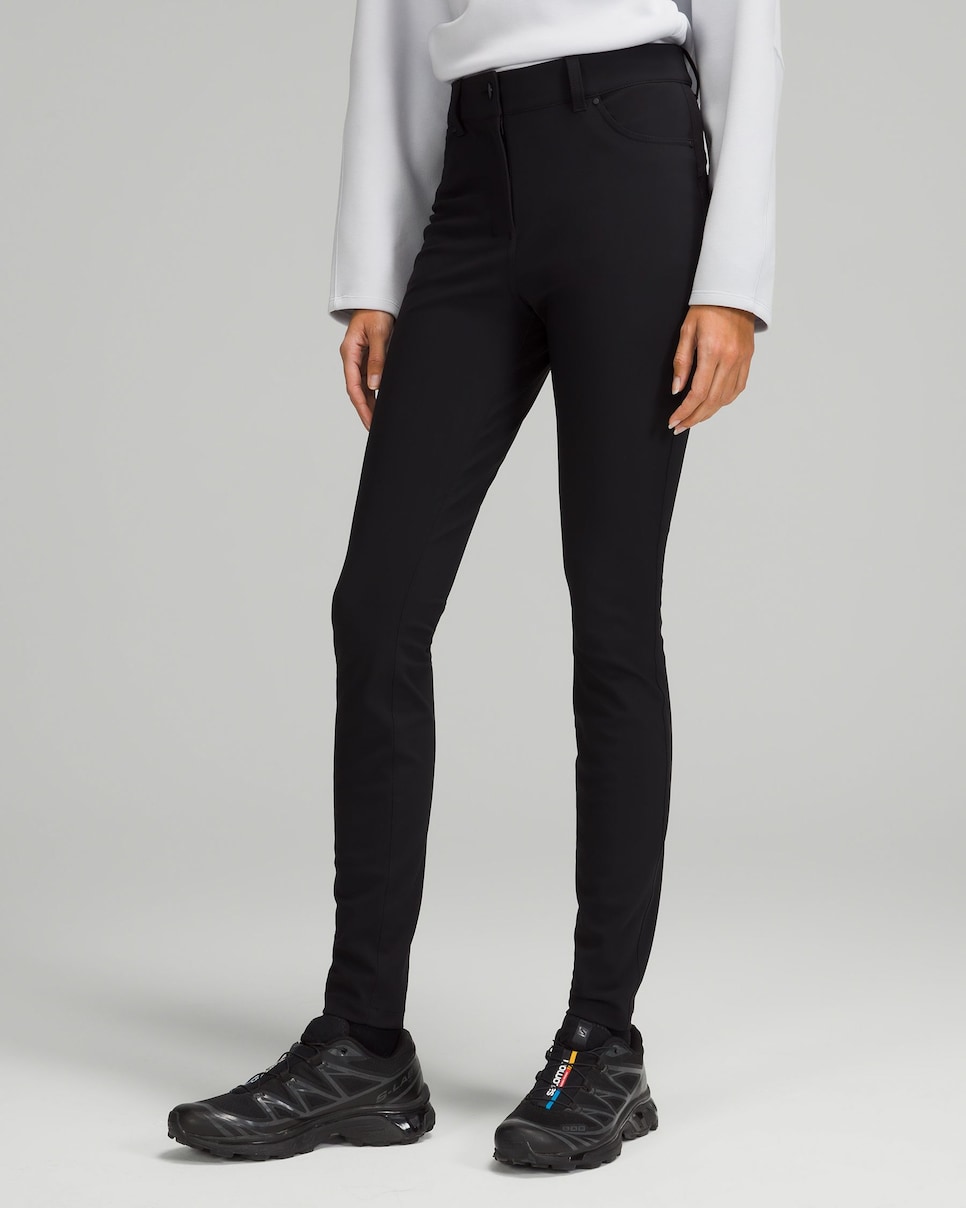 Lululemon City Sleek Slim-Fit 5 Pocket High-Rise Pant
The City Sleek 5 Pocket Pant fits like your favorite broken-in pair of jeans with a ton of stretch and a high-rise fit. The length is perfect for taller women or golfers who want their golf pant hem to go down to their ankles. These trousers are the closest thing we've found to a women's version of the ABC Pant with its fly-front, two back pockets and extra-refined finishing.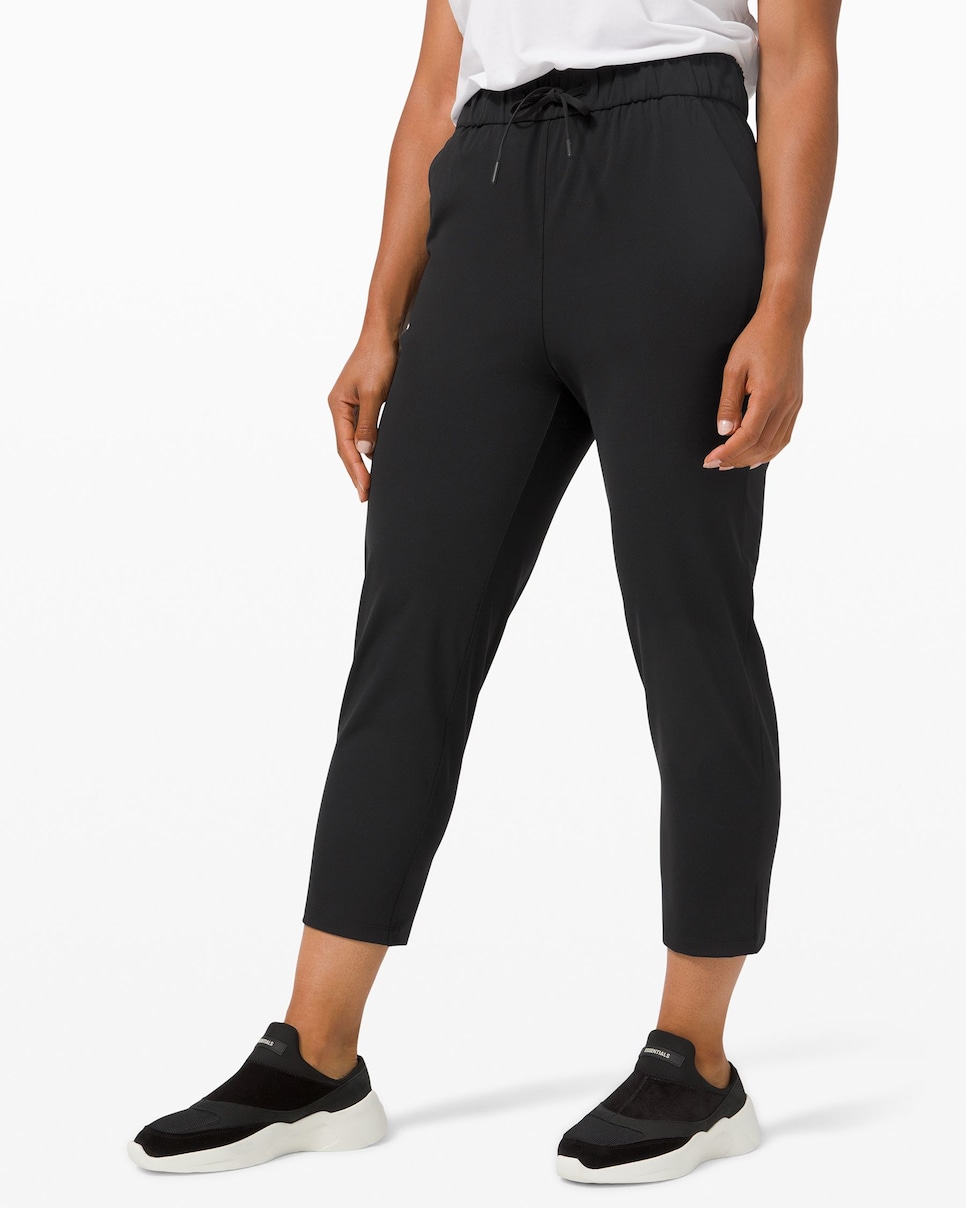 Lululemon Stretch High-Rise Crop 23"
These crops come in a handful of golf-ready colors and are made with an ultra-soft fabric that is cool to the touch. The draw cord waistband gives sweatpants-like comfort with a dress-pant finish and the roomy pockets will come in handy on the course.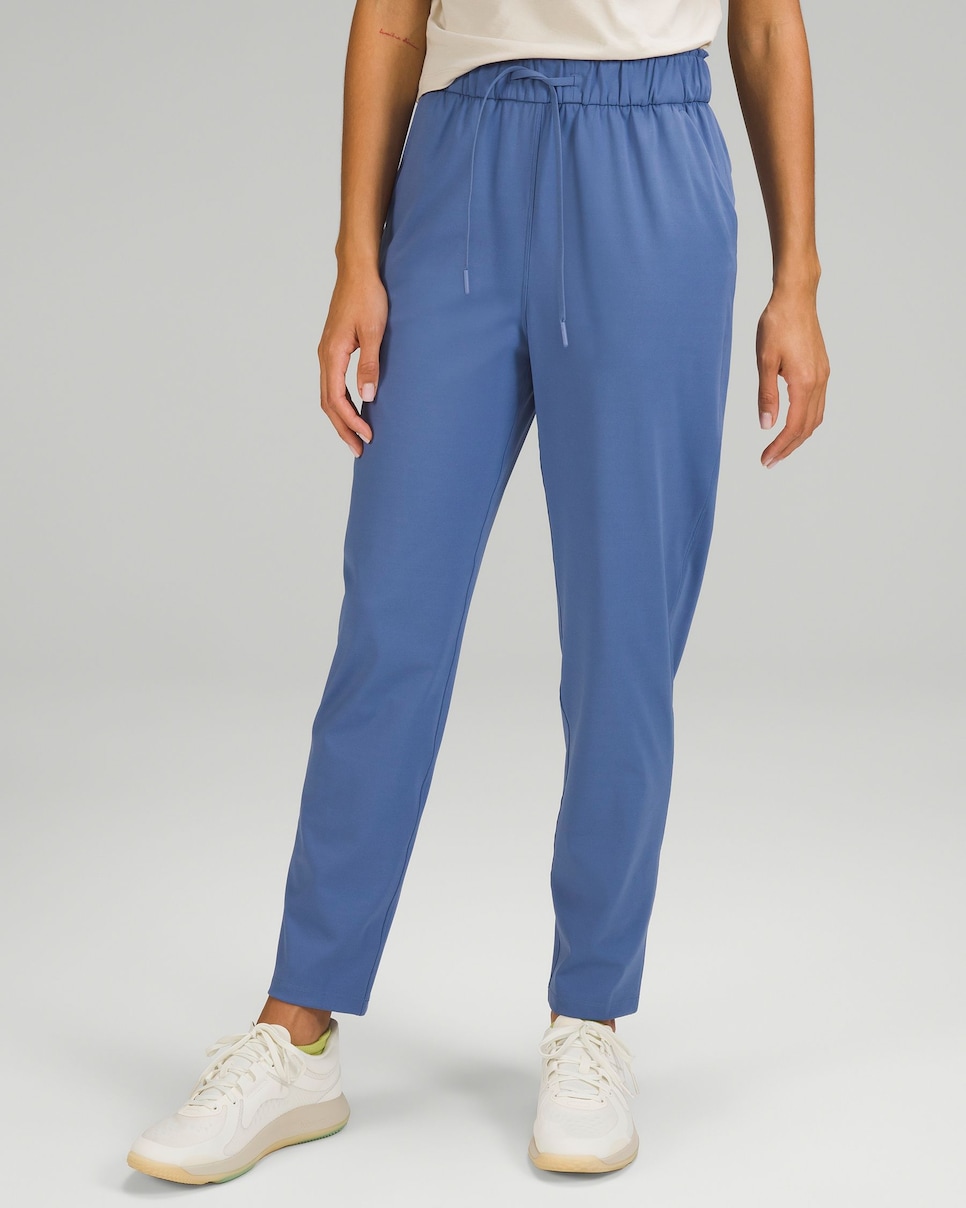 Lululemon Stretch High-Rise Pant 7/8 Length
Another relaxed-fit pant, these drawstring trousers will work great for any golf occasion. The ankle-crop length allows for more coverage than the High-Rise Crop, while still showing off your favorite pair of golf shoes. 
Lululemon Adapted State High-Rise Jogger
These joggers have a slightly slim-fit silhouette that is comfortable, flattering and easy to pair with a golf shirt. The brand recently released a fleece version that will be great as the temperatures drop late in the season and this gray color is a unique and versatile pant that's great to mix things up.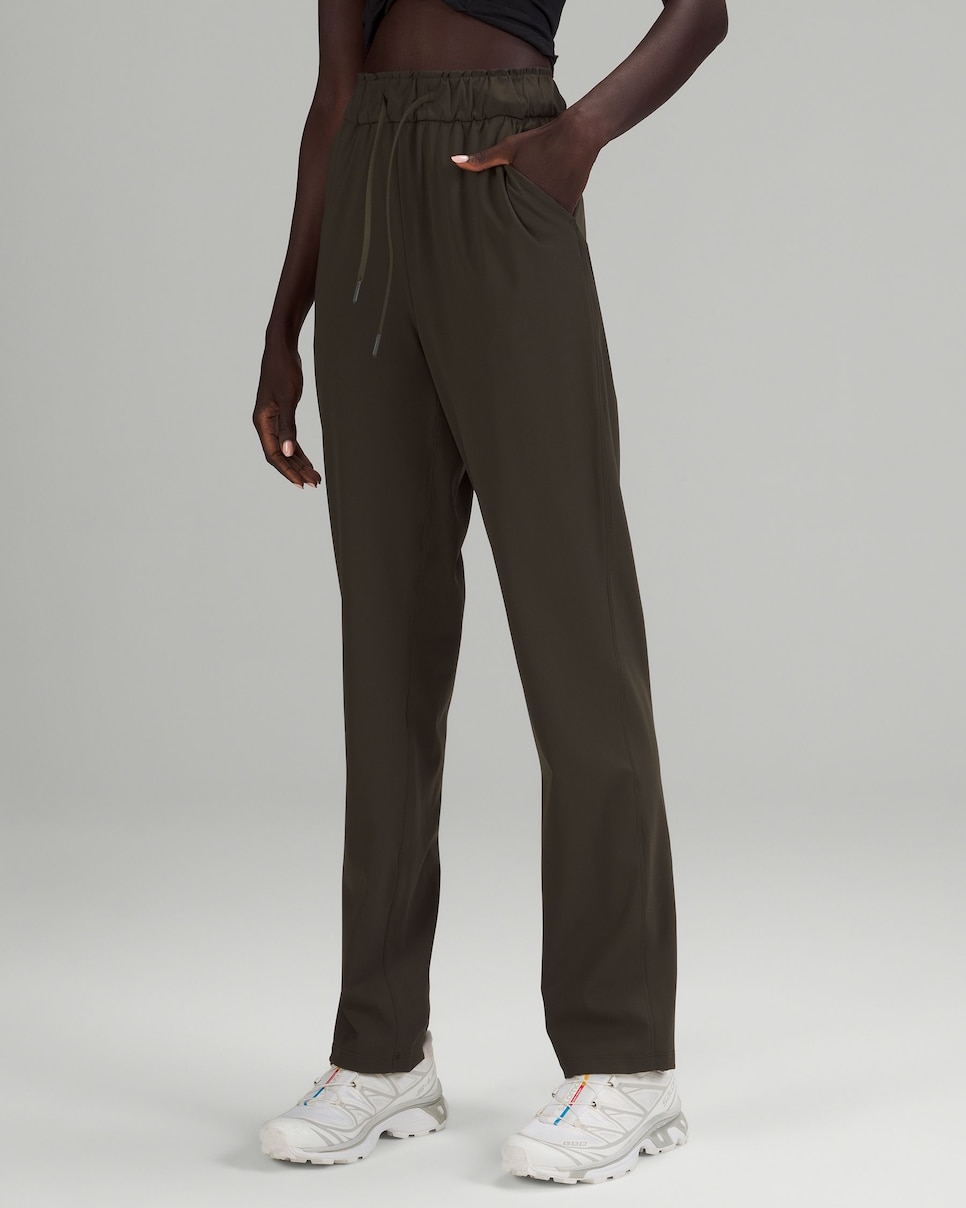 Lululemon Stretch High-Rise Pant
These pants are best suited for casual rounds or require pairing with a dressier fitted golf shirt. The ultra-soft fabric is breathable, sweat-wicking, and has an athletic stretch to it that's optimized for shape retention.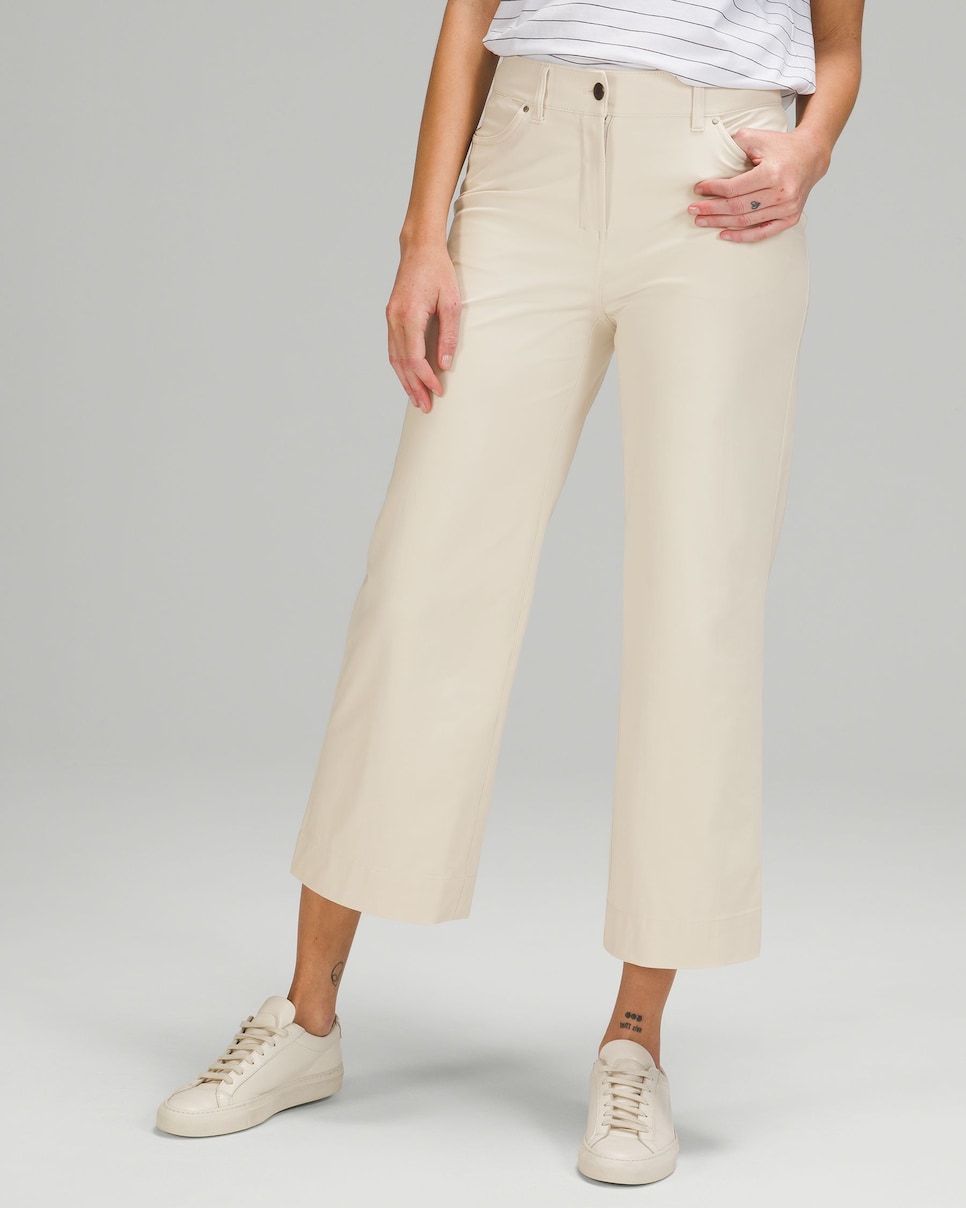 Lululemon City Sleek 5 Pocket Wide Leg Pant
If the wide-leg-pant look is your style, this version of the City Sleek will be a great addition to the golf wardrobe. It's got the structured Warpstreme fabric that has a sophisticated look and feel with a breathable and wrinkle-resistant finish that's great for golf.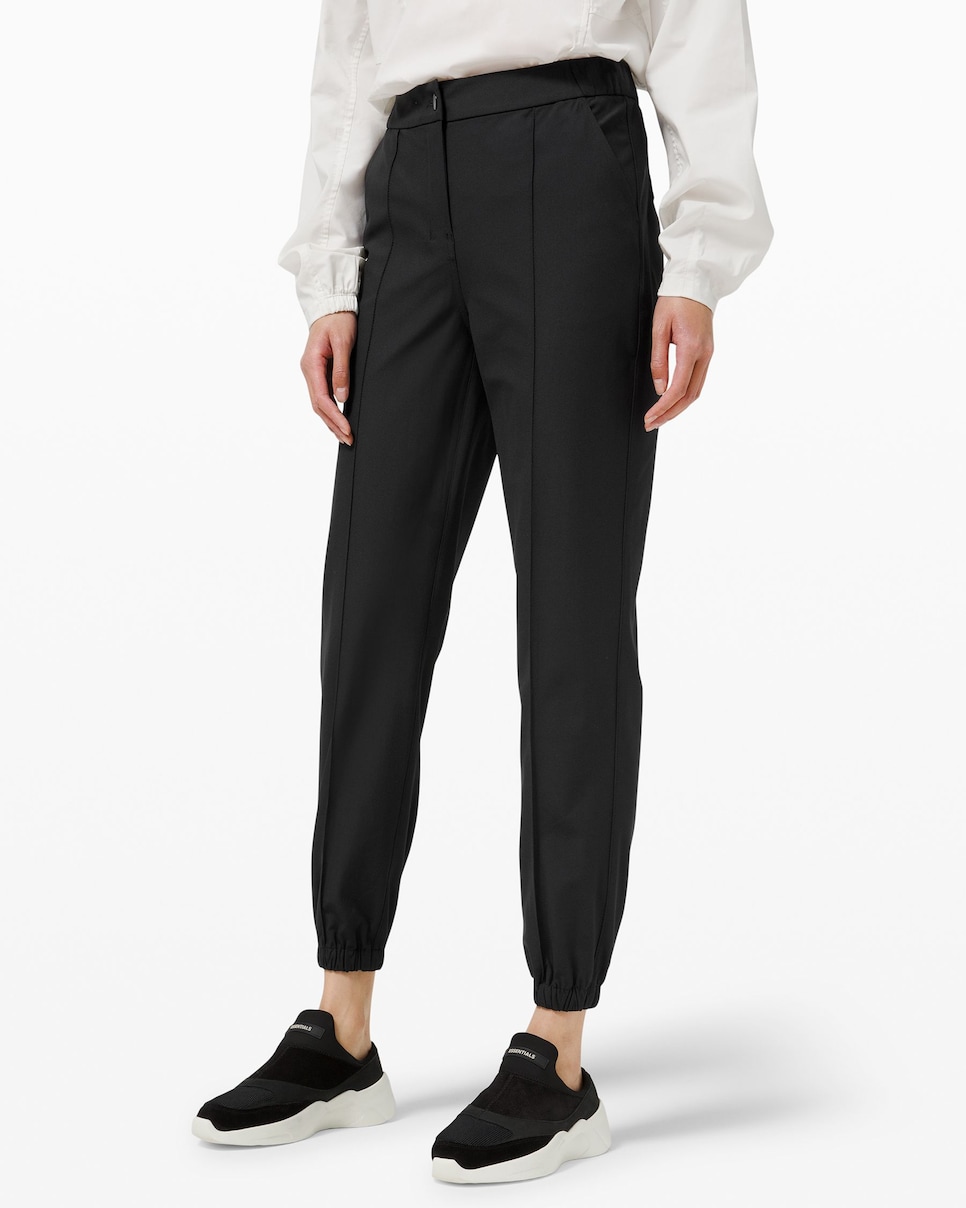 Lululemon Warpstreme High-Rise Jogger 7/8 Length
Part of the brand's commuter collection, these joggers feel like leggings but can easily be worn to the office or golf course without worry. Designed to stay wrinkle-free all day, these sweat-wicking pants have a trouser-like closure with an elastic waistband for the perfect balance of dress and comfort.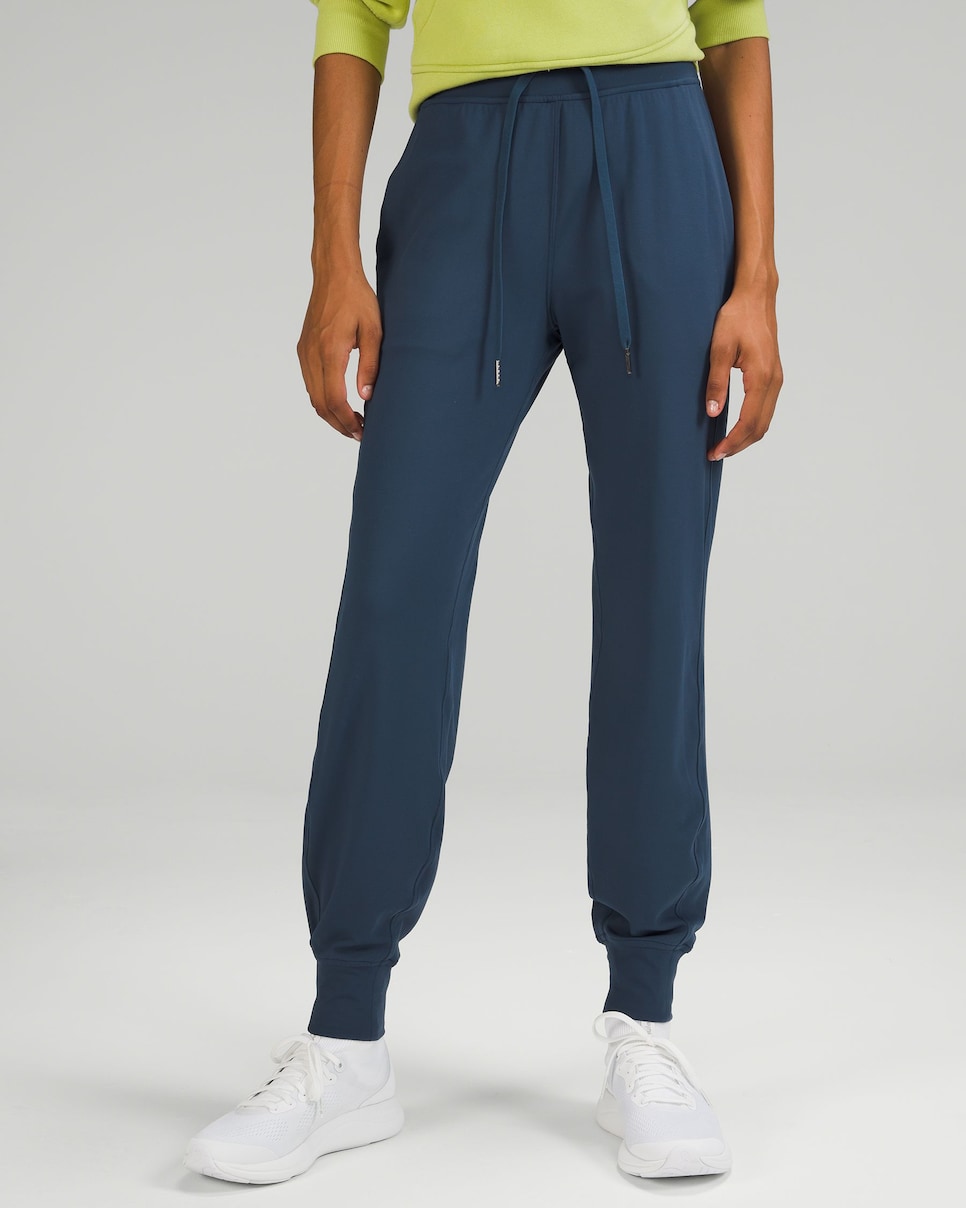 Lululemon Ready to Rulu High-Rise Jogger
The On the Fly Joggers were among some of the first women's pants from Lululemon worn for golf because of the comfortable, relaxed fit and no-wrinkle fabric that always looks great. Although they're not available anymore, these Ready to Rulu joggers are the closest thing you'll find to them. They're a versatile pair of pants that are optimal for when you're traveling to a course and might not be able to change clothes before you tee off.