Feuds
Nick Faldo rips Greg Norman, says LIV golfers are 'done' playing in the Ryder Cup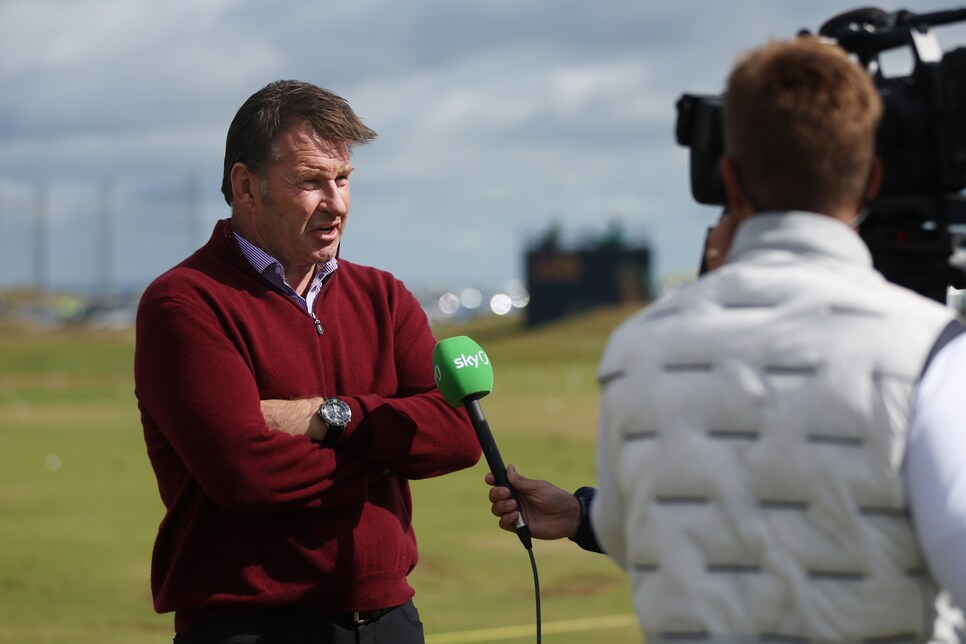 A legal battle to determine whether LIV golfers can still compete in DP World Tour events including the Ryder Cup continues to wage on, but in the meantime, Nick Faldo took on the role of judge and jury to deliver a swifter decision.
In an interview with Jamie Weir on Sky Sports, the six-time major champ made it clear he believes that those who chose to join the new Saudi-backed golf league should have to forfeit their Ryder Cup playing privileges. For good.
"They're done," Faldo said. "It's a rival tour. If you work for a company for 20 years and you then leave to go to a rival company, I can promise you your picture won't still be on the wall. You've moved on. Fine, off you go."
"They made that decision and I'm sure they knew it was going to cost them. They were playing the maths game," Faldo continued. "They were getting a huge chunk of money up front, and they knew it was going to lose them sponsors, but they thought 'I still win'."
In addition to Stenson, Ryder Cup stalwarts like Lee Westwood, Sergio Garcia, and Ian Poulter also jumped to LIV. That means Team Europe could look a lot different this fall. Not that Faldo, an 11-time Ryder Cupper and Europe's captain in 2008, thinks that's a bad thing necessarily.
"They're all at the age where Europe needs to find a new breed of 25-year-olds that can play half a dozen or more Ryder Cups, and I think we're going to have that," the recently retired CBS analyst said.
LIV golfers, including international stars like Cam Smith and American players like Dustin Johnson, Brooks Koepka and Bryson DeChambeau, were banned from last year's Presidents Cup.
But Faldo saved his most scathing words for his longtime rival, Greg Norman, taking down the Aussie like he famously did at the 1996 Masters.
"He was a great golfer," Faldo said of the LIV Golf CEO. "He really was a charismatic, exciting golfer and he's absolutely wrecked all of that."