Television
Watch an emotional Nick Faldo struggle through tears as he signs off after 16 years as CBS' lead golf analyst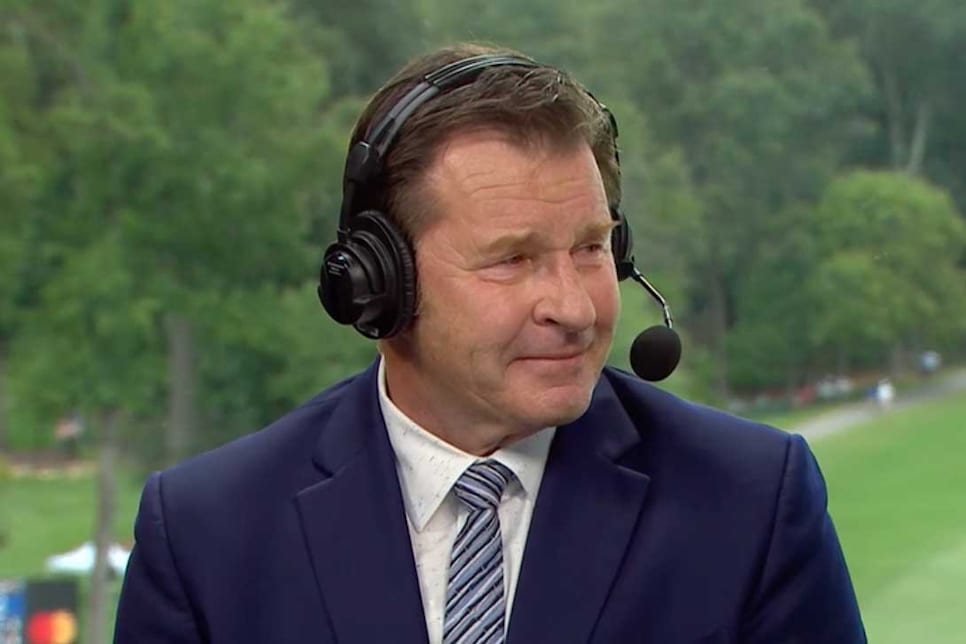 There was a symmetry to Nick Faldo making the Wyndham Championship his final broadcast as an analyst for CBS Sports. It was the same tournament 43 years earlier that the six-time major winner made his tour debut as a player, the event then known as the Greater Greensboro Open.
"I blew it," the Englishman said amid heavy tears. Once finally composed enough to speak, he recalled the day he was offered the job at CBS. "I was in a boat in Ireland, and they gave me a call and said, 'How would you like to sit next to Jim Nantz?' and I literally fell out the boat, I really did. That was 2006, and here we are 16 years later."
Throughout Sunday's telecast—the last golf tournament on CBS' 2022 calendar—the announce crew took time to salute Faldo for his years of work.
"I think it's fair to say that you let us see as a broadcaster what's in your heart, much more than we did with your stoic manner as a player," Nantz said. "May the sands of time be very kind to you, my friend."
Earlier in the week, Faldo's connection to Greensboro only grew stronger. Tournament officials honored him with a spot on Sedgefield Country Club's Wall of Fame, joining Charlie Sifford and Arnold Palmer.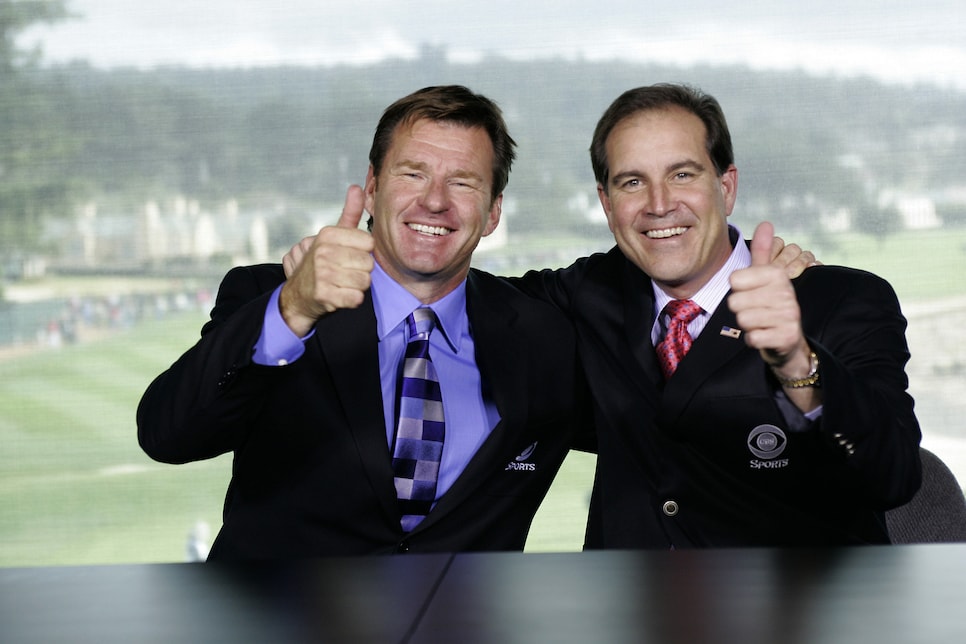 Faldo and Nantz share the broadcast booth at the AT&T Pebble Beach National Pro-Am in 2007.
Michael Cohen
Faldo will spend his retirement in Montana, where he and his wife Lindsey are renovating a farm.
"To the crew, as I affectionately and respectfully call you the workers. They put the pictures out, we do all the rattling, the easy job," Faldo said at the broadcast's end. "Thank you all. I'm a single [inaudible], but I've found these three brothers. Thank you. Thank you. I'm ready."