The Loop
The former hero of your fantasy team Danny Woodhead just qualified for the U.S. Amateur Four-Ball at Chambers Bay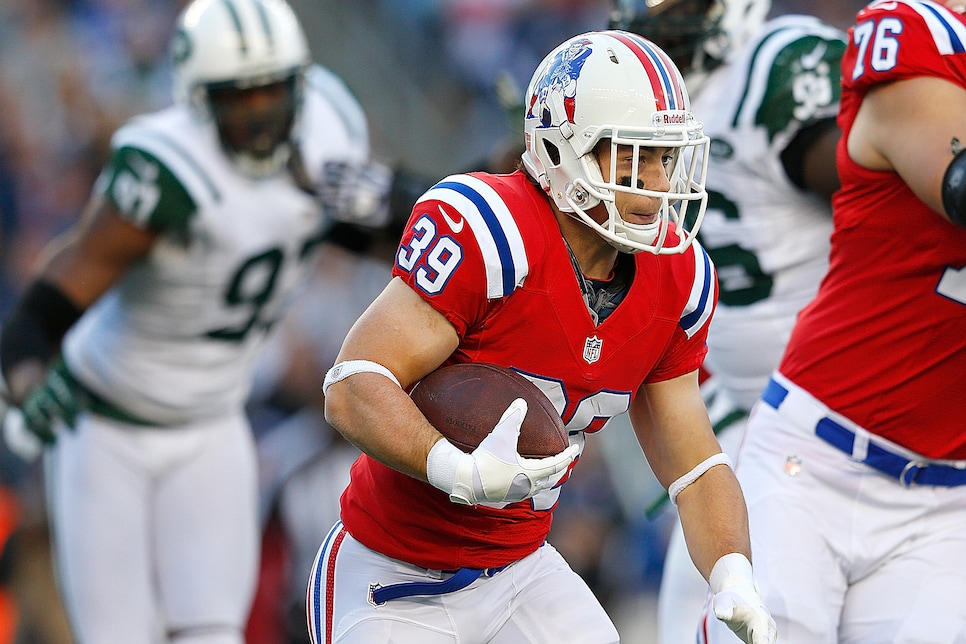 Back in the spring, when it seemed like every former Patriot with two functioning knees and a head full of NFL soup was packing their bags for Tampa Bay, we brought you the story of Danny Woodhead. The fantasy football flex hero and all-time PPR GOAT would not be headed to Foxborough South, we reported, but not because they didn't want him or he couldn't hack it, but because he had been consumed by the single most contagious post-football passion known to man:
Here was Danny on his decision to spend his retirement, you know, actually retired back in April.
It's no Super Bowl, but as any weekend warrior out there fighting for pars will tell you, it might as well be, especially when you consider Woodhead has gone from a Max Homa punching bag to a plus handicapper over the course of a single summer. Spoken like a true Next Man Upper, however, Woodhead was quick to give credit to his partner over himself.
"We can both go out and get some birdies. That's what makes four-ball so fun. You can take a lot more chances than you'd usually take," said Woodhead. "More than anything (Mike is) someone I really like to compete with because he cares about golf like I do, and I feel like not many people do."
Needless to say, Belichick would be proud of these boys.