News
Nebraska club pro with a ridiculous record of winning earns long-awaited first U.S. Open invite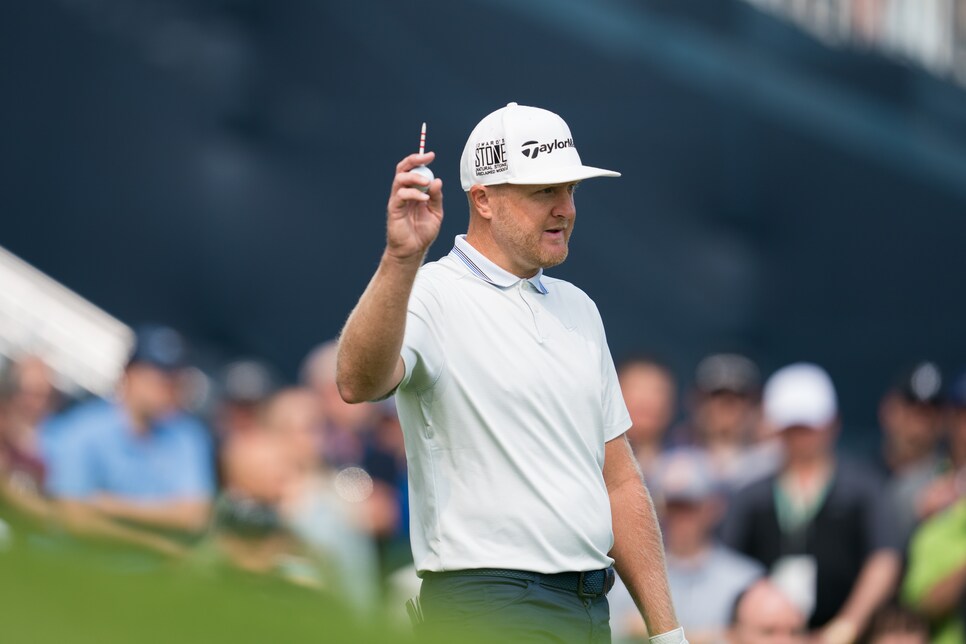 Ryan Vermeer acknowledges the gallery on the first hole during the final round of the 2019 PGA Championship at Bethpage Black.
Montana Pritchard/PGA of America
After turning pro two decades ago, Ryan Vermeer found out earlier this week he'll be playing in his first U.S. Open in September. He won't be a household name when he tees it up against the world's best at Winged Foot, but those from the Midwest are already well aware of his ability to go low.
With no U.S. Open qualifying this year to the ongoing coronavirus pandemic, Vermeer figured he'd have to play his way in through the PGA Professional Championship, an event he won in 2018. The USGA announced the top three finishers from this year's tournament would get U.S. Open invites as part of its new criteria, but when that event was canceled earlier this week, golf's governing body decided to take the top three from the 2019 PGA Professional Player of the Year Standings instead.
After finishing No. 1 on that list for the past two years, Vermeer, who briefly played on the Korn Ferry Tour after being an All-American at Kansas University in 1999 and 2000, was in. And he expressed his gratitude for the opportunity on Wednesday.
However, it will not be Vermeer's first major championship appearance having played in the past three PGA Championships. That includes a made cut at Bethpage Black last year.
So the 42-year-old PGA Director of Instruction at Happy Hollow Club in Omaha, can hang with the world's best. When it comes to competing against fellow pros in his area, though, he's basically the Tiger Woods of Nebraska.
Check out his incredible record in Nebraska Section PGA events that was pointed out by Ryan French, AKA Monday Q Info on Twitter:
We don't care where you're playing, 14 wins in a row is absurd. And now we do know where Vermeer will be playing the week of Sept. 14. Having already made the cut in a major at a different difficult New York course last year, there's a good chance it won't be a quick stay, either.