News
The longest par 5 in professional golf is back at this week's Korn Ferry Tour event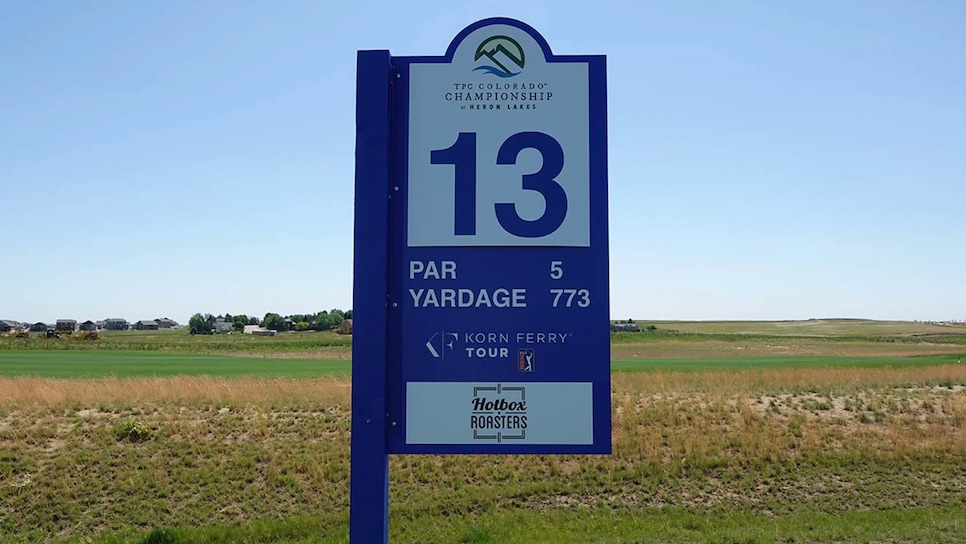 As anyone who has ever followed the Colorado Rockies can tell you, the ball flies in the Mile High City. And this week, a par 5 measuring nearly half a mile is the latest example of that.
Players teeing it up at the second annual Korn Ferry Tour's TPC Colorado Championship will face an unusual challenge with the course's 13th hole. The long par 5 measures 773 yards. And no, that is not a misprint.
Could I get there in three? Maybe if I was allowed to tee up my second and third shots.
The hole is 83 yards longer than the previous tour-sanctioned mark. That was back at the PGA Tour's 1991 Tucson Open at The Gallery GC, which featured a 690-yard par 5. Again, the altitude less than an hour north of Denver plays a factor in a golf course that measures nearly 8,000 yards. Still, 773 yards is a long way to hit a golf ball, no matter the conditions.
So how did golfers handle this gargantuan test in its first year on the Korn Ferry Tour in 2019? Pretty well, actually. The hole played to a stroke average of 5.072, ranking it just the 184th most difficult hole on the Korn Ferry Tour last season.
In fact, it ranked as only the eight most difficult hole at TPC Colorado last year. But that's mostly because tour pros tear up par 5s in general. Compared to just five-shoters, this beast ranked the second most difficult par 5 in 2019.
In other words, like Korn Ferry Tour pro Michael Arnaud says in the above video, this is one par 5 tour pros will actually be content to make par. Good luck to those embarking on this unique journey starting Thursday.