News
Daniel Summerhays' remarkable closing act: On his retirement day, he shoots 62 and nearly wins the Utah Championship at home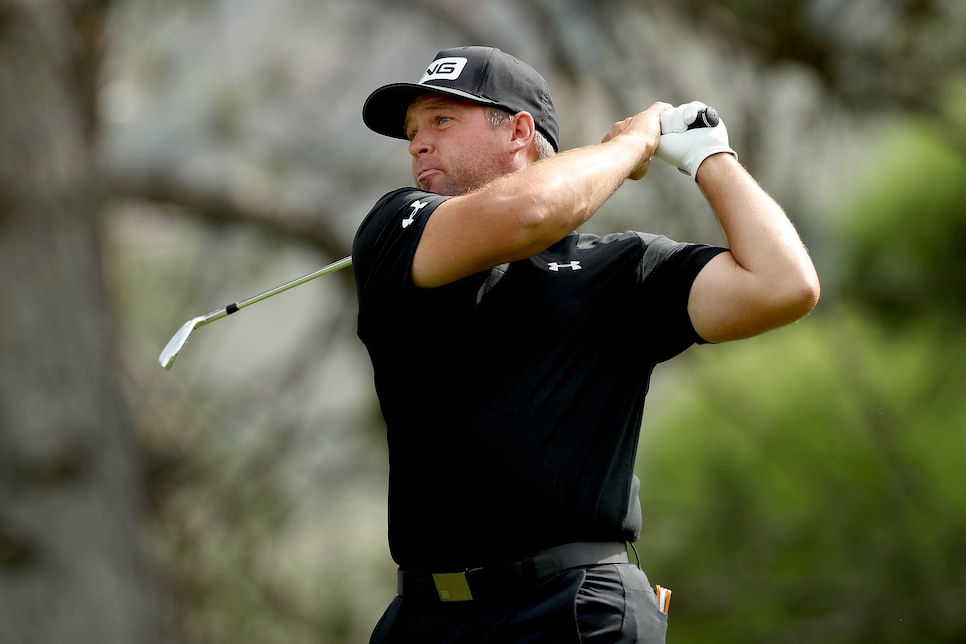 Swan songs aren't usually set to music, but this one nearly warranted its own symphony orchestra, Daniel Summerhays conducting, on this his retirement day.
Summerhays, 36, a PGA Tour veteran, playing his final tournament, on his home course in his hometown, brother David his caddie, postponed the retirement party awaiting him by closing with a 62 in the Korn Ferry Tour's Utah Championship to erase a six-stroke deficit and earn a spot in a playoff on Sunday.
How could it have gone any better, short of a victory, one that eluded him when in the rain he bogeyed the first playoff hole, the 10th at Oakridge Country Club in Farmington, Utah, while Kyle Jones and Paul Haley II moved on with pars?
"Best round I've ever seen," another brother, Boyd, said to him. "You've got to be proud."
For the record, Jones, 26, won with a birdie on the second playoff hole, while Summerhays walked back toward the clubhouse with friends and probably family voicing their support from outside the venue at which fans were not not allowed as a result of the COVID-19 pandemic.
Summerhays, who earned nearly $9 million in eight years on the PGA Tour, without a victory in 215 starts, announced his retirement and his intention to teach and coach golf at his alma mater, Davis High School in Kaysville, Utah.
A tournament on a course on which he grew up seemed a fitting way to bid adieu to his career, though it was not expected to end this way — neither with a victory nor a narrow loss.
He began the final round six shots out of the lead, then went out and made eight birdies, an eagle and a lone bogey, a nine-under 62, the best round of the day giving him the clubhouse lead at 20-under par 264. It was not expected to hold up, until the weather turned, and rain and wind intervened.
"I ended up in the clubhouse there, watching the coverage and thinking my heart was pounding more in there than out here," he said. "Waiting is not easy."
The score held up, and after a brief warmup in the rain, the playoff began. All three players hit their tee shots right of the fairway at the 517-yard par-4 10th hole, and all were short of the green in two.
Summerhays' third shot was about 18 feet, pin-high left of the hole, with Haley closer and on the same line. Summerhays' par putt look perfect, until it died on the lip, a torturous way to end a career.
"My eyes got really big on that last putt," he said. "I kind of early-called myself a little bit and it just slid off to the left and it gave Paul a great read there. Obviously, I'm disappointed."
Obviously. But what an exit. The week began with his playing the first two rounds with his nephew, amateur Preston Summerhays, the reigning U.S. Junior Amateur champion, and nearly ended with an improbable victory, two of his brothers on hand to witness it.
Still, a retirement party worth celebrating.