News
You won't believe how hard it was to Monday qualify for this week's Korn Ferry Tour event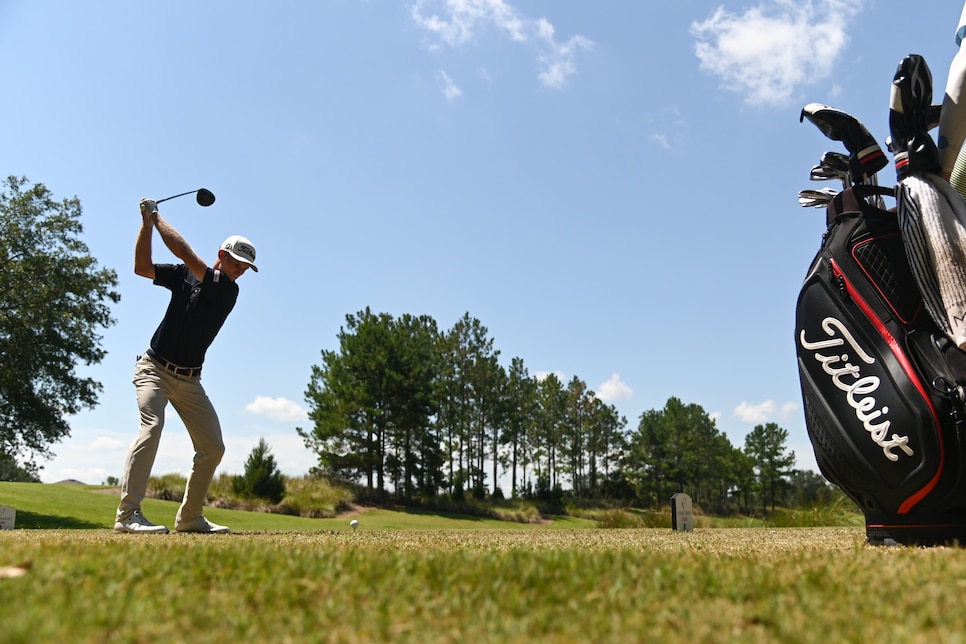 Monday qualifiers for both the PGA Tour and Korn Ferry Tour have always been brutal, but as we wrote ahead of pro golf's restart amid the coronavirus pandemic, they've gotten even tougher. Let's call what happened ahead of this week's Korn Ferry Tour event Exhibit A.
With so many players trying to get into the TPC Colorado Championship, its Monday qualifier was actually held at two different sites with four spots up for grabs at each. At Riverdale G.C., competition was stout with Joshua Seiple shoot a 61 to earn medalist honors. A two-man playoff at 64 was needed to determine the fourth and final spot. And that wound up being the easier of the two sites to make it through.
That's because at Highland Meadows G.C. a 64 only got you into five-way playoff for two spots. Yep, that means four golfers shot 64 at the two sites and did not make it through. Rough.
Taking it further, there were 13 players who shot 65 and didn't even sniff those playoffs. And those additional 18 golfers who shot 66? Sorry, not even close.
And again, this was the Monday qualifier for the Korn Ferry Tour event. Although, as Ryan French, AKA Monday Q Info on Twitter, predicted earlier this month, the competition on the PGA Tour's developmental circuit might be even fiercer due to the eight spots available, versus only two (usually four) for PGA Tour events.
Many golfers, including the 240 who signed up for the two TPC Colorado Championship qualifiers, like their odds better with more spots available. But as you can see by these results, those are still some pretty long odds. And some really low scores that need to be shot.