Fantasy Advice
Mexico Open at Vidanta DFS picks 2022: How to profit on a week of unknowns
The Greg Norman design normally plays as a par 73 for resort play, but it's being turned into a par-71 layout this week. Even still at over 7,450 yards, there should be plenty of birdies out there. With some advanced scouting, we've discovered that there isn't much trouble off the tee, and the only defense around these non-severe paspalum greens will come in the form of bunkers.
Overall, Vidanta Vallarta is a relatively flat course and shouldn't put up too much of a fight in the morning—though the wind often picks up in the afternoon. If you pay attention to that, particularly in DraftKings Showdown competitions this week, this should be a week to take advantage of the less-informed.
Here are my favorite plays and fades this week at the 2022 Mexico Open.
Price range: $9,000 and above
High Upside: Aaron Wise ($9,500 DraftKings | $10,700 FanDuel)
From tee to green, Wise is one of the most accomplished players in this field. His struggles have always been with the putter, but now he's gained strokes with the flat stick in seven of his last 11 starts, per the RickRunGood.com golf database. He should fare well on a relatively flat course with paspalum grass throughout.
Safest Option: Gary Woodland ($9,900 DraftKings | $11,300 FanDuel)
Woodland is healthy again, and it's showing in his metrics and results. He's back to driving it long—14th on the PGA Tour—and he's inside the top 30 in strokes gained/approach. That should be a recipe to success this week. Those metrics have helped him to finish inside the top 8 in three of his past six starts.
Most Likely To Disappoint: Sebastian Munoz ($9,800 DraftKings | $11,000 FanDuel)
There's a really good chance that this event turns into a putting contest since the wide fairways and flat layout won't pose much of a threat otherwise. That's not great for Munoz, who has lost strokes with his putter in 13 of his past 15 events.
Pick To Win: Tony Finau ($10,400 DraftKings | $11,500 FanDuel)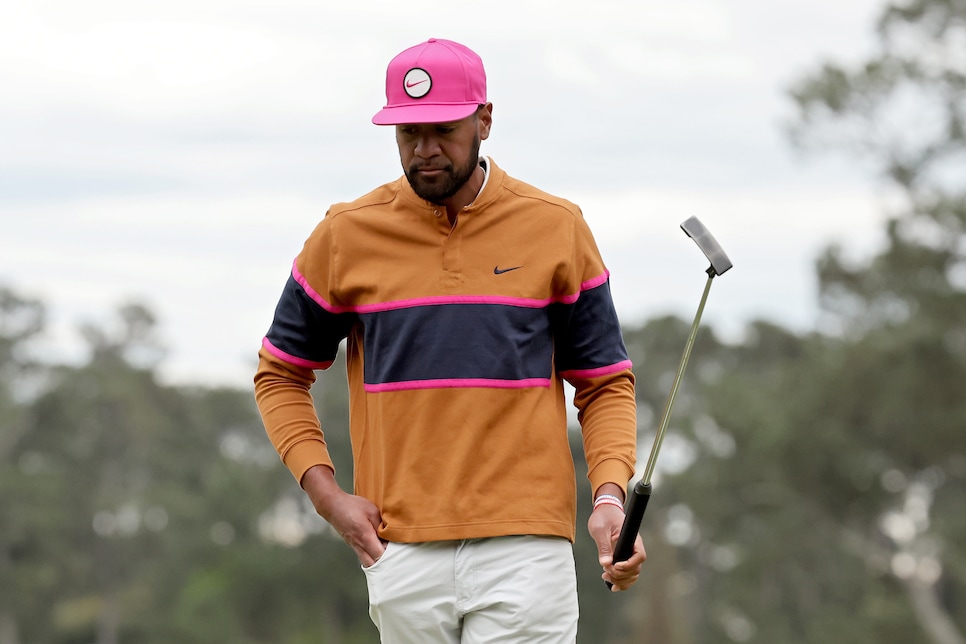 With what we know about the golf course, this should set up well for Finau, who is long off the tee but lacks the accuracy required at most PGA Tour stops. The generous fairways at Vidanta Vallarta should be a welcome sight to Finau, who is a top-20 player when it comes to the second shot. Improvements on the putting greens and a title on paspalum grass on his résumé has me optimistic this time around.
High Upside: Doug Ghim ($8,900 DraftKings | $10,100 FanDuel)
Ghim doesn't drive it far, but he's finding a way to get it done right now. He earned a T-6 at The Players and has made three of his past four cuts on tour. His best skill-set—approach play—will be vital this week as most golfers will be playing out of the fairway.
Safest Option: Aaron Rai ($8,700 DraftKings | $10,500 FanDuel)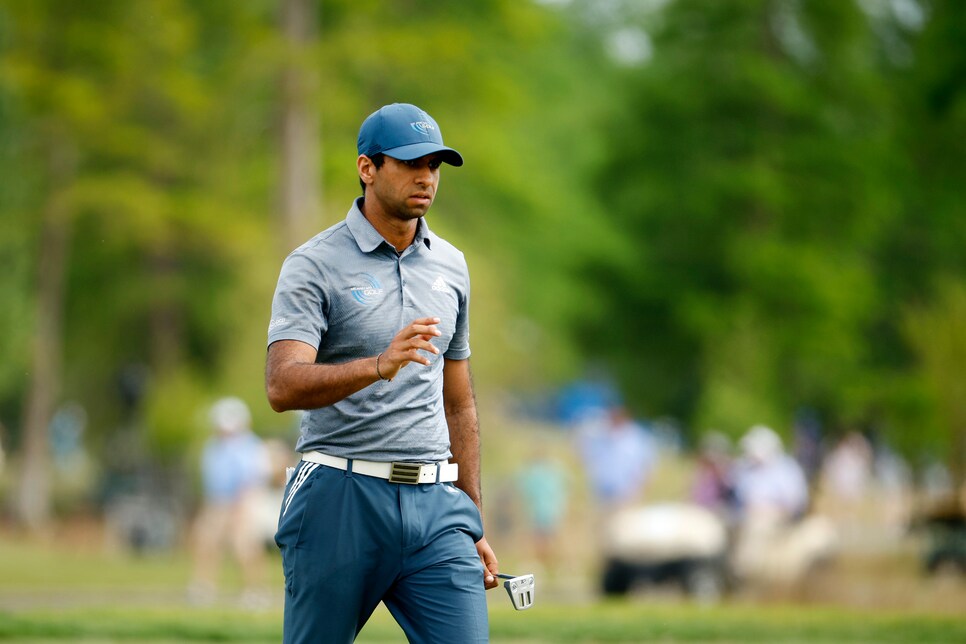 Rai, along with David Lipsky, earned a T-4 finish at last week's Zurich Classic. That marks the fifth top-20 finish for Rai this season. He's proving to be an above-average ball-striker who has been in the heat of the battle more frequently than a lot of his peers in this price range.
Most Likely To Disappoint: Carlos Ortiz ($8,600 DraftKings | $10,000 FanDuel)
Ortiz will get a boost as he plays in his native Mexico, but it's difficult to find any other positive in his game right now. Since his runner-up in Mayakoba, he's missed the cut five times in eight events, and his best finish is a T-33.
Pick To Win: Sahith Theegala ($8,800 DraftKings | $9,800 FanDuel)
Theegala's style of play is anything but consistent, which makes his upside exciting. He has two top-seven finishes in his past eight stroke play events and has shown the ability to get scorching hot at times. This would be a reasonable place to capture that maiden victory.
High Upside: Austin Smotherman ($7,800 DraftKings | $9,300 FanDuel)
The Mexico Open has been around since 1944, even though this is the first year that it's an official PGA Tour event. While on the PGA Tour Latinoamerica in 2018, Smotherman won it. Now with his PGA Tour card in hand, Smotherman has gained strokes on approach in five straight measured events and is proving that he can contend.
Safest Option: Wyndham Clark ($7,600 DraftKings | $9,400 FanDuel)
I don't think it's hyperbole to say that there's never been a better spot for Clark. He's a bomber off the tee (third on tour in distance), and he's made four straight cuts coming into this week. If you like the "tropical" crossovers, Clark has a T-10 in Puerto Rico, a runner-up in Bermuda and a T-22 in Puntacana.
Most Likely To Disappoint: Emiliano Grillo ($7,200 DraftKings | $8,600 FanDuel)
The "prince of paspalum" has lost his game. Grillo has now failed to make the weekend in five straight starts. That's 10 missed cuts in his past 12 events. His best weapon, approach play, has faltered—now losing strokes on approach in five straight. Grillo will need to flip the switch on multiple facets of his game to find success.
Pick To Win: Chad Ramey ($7,900 DraftKings | $9,300 FanDuel)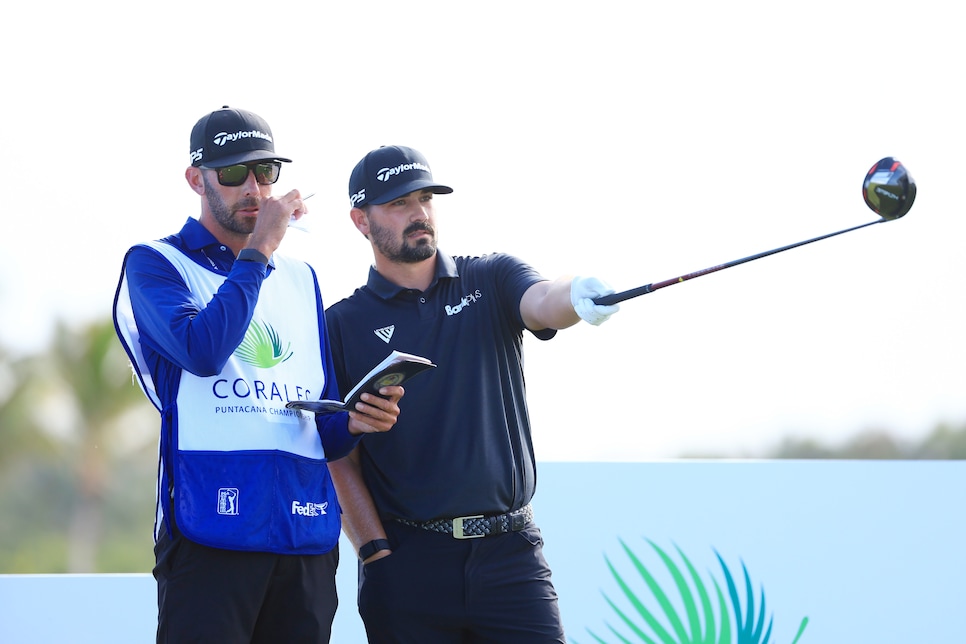 Ramey is showing us that he might simply love paspalum greens and tropical locations! He's made three starts this year in similar situations and finished T-17 in Bermuda, T-5 in Puerto Rico—and he won the Corales Puntacana Championship. He seems like a much better option than his similarly priced peers.
High Upside: Patrick Flavin ($6,500 DraftKings | $7,900 FanDuel)
Flavin earned his way into the field as a Monday qualifier, the fourth time this season he's done so. In the other three, he finished T-17, T-22 and T-54. He's been trying to catch on and find some status on any tour. There are certainly few golfers as motivated as Flavin this week.
Safest Option: Bill Haas ($6,700 DraftKings | $7,700 FanDuel)
Haas made news last week by making the cut with his dad, Jay. However, we shouldn't overlook that being Haas' seventh straight made cut. He doesn't do anything spectacular, but he's a savvy vet with the game to earn you fantasy points for four rounds.
Most Likely To Disappoint: Luke Donald ($6,800 DraftKings | $7,800 FanDuel)
This is going to be a long golf course for the 197th-longest driver on tour. There'll so many shots that leave Donald in an uncomfortable position, he's going to need to be perfect in nearly every facet to make a run on the leaderboard.
Pick To Win: Ben Martin ($6,900 DraftKings | $8,000 FanDuel)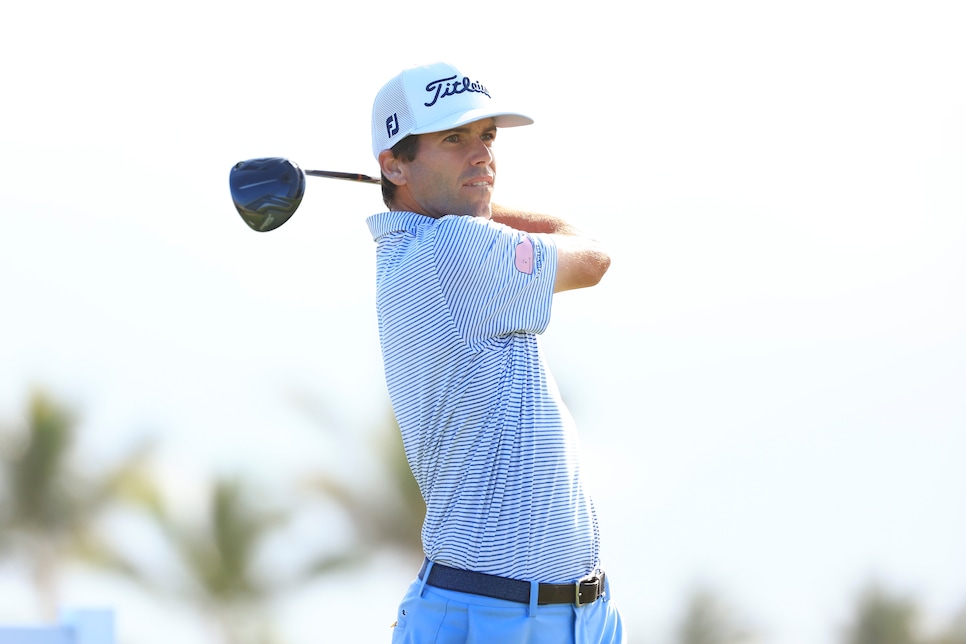 Martin had a close call recently, finishing runner-up in Puntacana just four starts ago. He's made three straight cuts as an individual and will need to rely on his long irons this week to find success. Let's be clear, this is a tough range this week, and Martin is better than some of the other poor options.