Tour Life
Max Homa had the best possible excuse for not answering Kevin Kisner's phone calls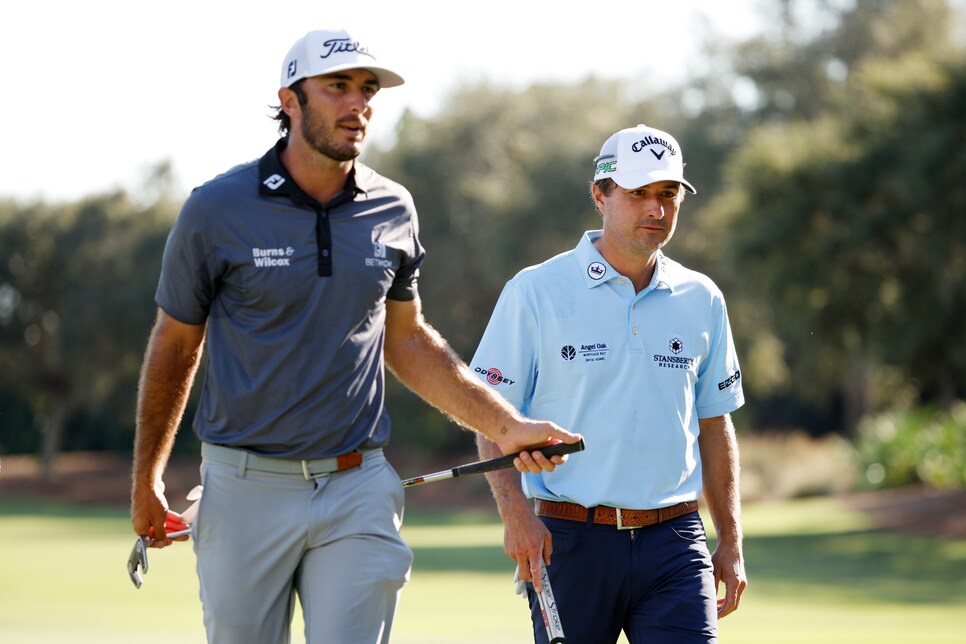 From teaming up at last year's QBE Shootout to representing their country together at this year's Presidents Cup, Max Homa and Kevin Kisner have become close friends. But there was a day recently when Homa wasn't answering Kisner's phone calls. And Kisner wasn't too pleased about it.
"I kept FaceTimeing him on a Saturday when he wouldn't answer and I was getting pissed and I didn't know why he wasn't answering," Kisner said on Wednesday ahead of partnering with Homa again at this week's QBE Shootout.
Turns out, Homa had a good excuse. The best possible excuse, actually.
"He's like, 'All right, bro, Lacey's in labor,'" Kisner continued. "I was like, 'Oh, that's why you haven't answered.'"
Yes, that would be why, Kevin. Max was just a tad busy.
Here's how Max tells the story, which involves a late-night call from Kisner, one of Kisner's friends, and the two taking a crack at Homa for a team gift from one of his sponsors.
"It was like midnight first time we got there and Kev's like, 'Hey, my buddy's
got something to say,' and he's telling me I'm cheap because I got Elijah Craig as a gift for the Presidents Cup team members," Homa said. "I was like, 'Hey, so I'm like currently watching Lacey push. How about we wait until tomorrow?'"
Good call, Max. If you had cotinued FaceTiming in that moment, you might not have lived to see your son's birth.