The Masters
Masters 2022: Is it better to play or rest the week before the Masters?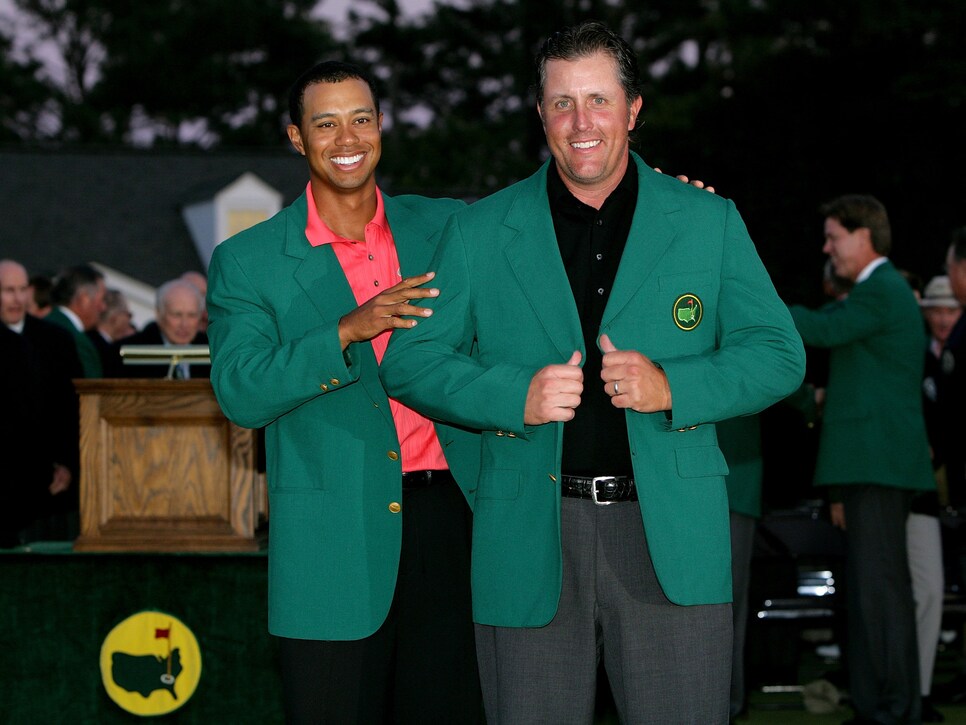 So you want to pick a Masters winner. There are certainly do's and don'ts, especially for first-timers, and everybody has a favorite metric or "thing" they'll use to justify their choice. Well, here's another: How did someone play the week before the Masters? Or more importantly … did they play at all?

Tiger Woods has won five green jackets without playing the tournament the week before Augusta. Now, he's by far the greatest player of his time and arguably the most competitive guy we've seen on tour. Fine, maybe that guy didn't need to get the competitive juices flowing early to earn an interview in Butler's Cabin. But what about everybody else?
Of the 25 champions since Woods' first win in 1997, a whopping 14 have skipped the PGA Tour stop the week before the Masters. That's influenced a bit by Tiger's five victories, but nine out of 20 is pretty damn significant.
Perhaps more surprising is that playing well the week before the Masters is not a reliable indicator of how a player will perform at Augusta National. In fact, it may help you eliminate one player entirely from eventually winning—with one notable exception, but more on him in a minute.
Four eventual Masters champions opted to play the week prior but caught an early flight out of town after missing the cut. José María Olazábal (1999), Mike Weir (2003), Trevor Immelman (2008) and Angel Cabrera (2009) all missed the weekend before the Masters. It could be that they got the best of both worlds. All four were already qualified for the field and may have been taking advantage of the opportunity to work on their game in a competitive setting. Obviously they figured some things out between tournaments, maybe thanks to an extra two days of preparation.
Now about that exception. Phil Mickelson has won three Masters, each preceded by a competitive week on tour. Before his maiden major win in 2004, Lefty finished solo 10th at the now-defunct BellSouth Classic. Two years later he won before backing that up with another green jacket. In 2010, he finished T-35 at the Shell Houston Open but still cruised to victory a week later.
Two others, Jordan Spieth in 2015 and Dustin Johnson in 2020, tied for second before winning. Spieth always plays the week before, noting last week that he tries to peak for 10 days—specifically for this two-tournament stretch. Johnson has not typically played the week before the Masters, but everything was weird in 2020, including a November trip down Magnolia Lane.
For what it's worth: Rory McIlroy is the only top-10 player in the World Ranking to play last week, and he missed the cut after failing to break par.


More Masters 2022 stories from Golf Digest