Golf Betting 101
Masters 2022: Do's and don'ts for the first-time golf bettor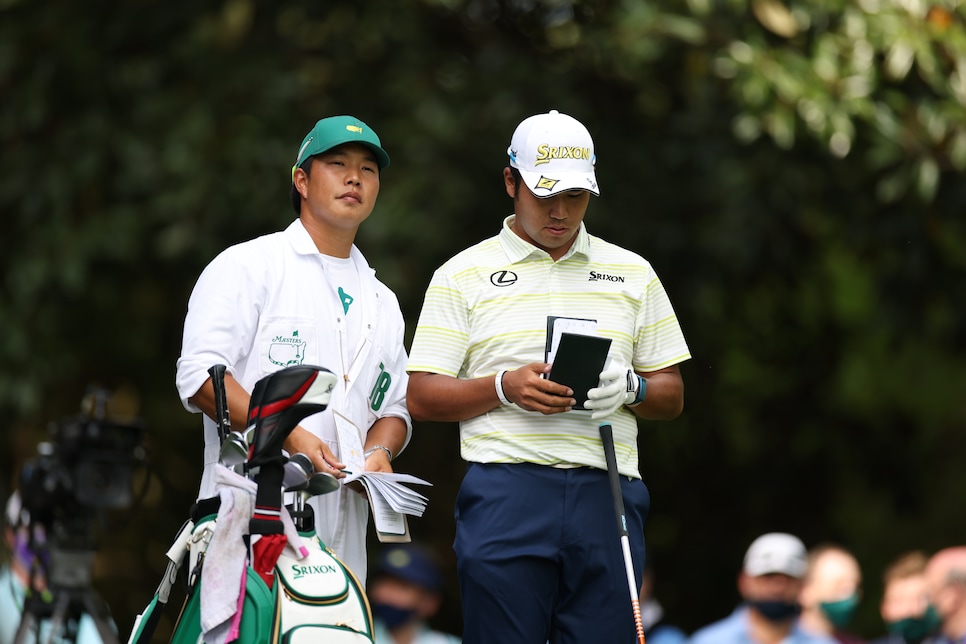 It is, officially, Masters week, by far the No. 1 week of the year on every golf fan's calendar. And while we know many of you will get enjoyment out of all the action at Augusta National without any action on it, it still dials the fun meter all the way up to 11 when you place a few bets down.
But, what if you've never actually placed a golf bet before? If that's the case, then this is just the post for you.
Literally everybody and their mother will be in some sort of pool or have some sort of wager on the 2022 Masters, more so than ever this year as sports betting continues to be legalized in states all over the country. Do you really want to be sitting on the sideline while all your buddies are high-fiving every birdie from Jordan Spieth, or every mammoth drive from Bryson DeChambeau? Yeah, didn't think so.
DO: Bet on a first-round leader (or two) — "What's a first-round leader bet?" you, the novice, asks. It's exactly what it sounds like: a player to be leading at the end of Thursday's first round. This gets you right into the action on Thursday morning, which only adds to the excitement of the Masters finally getting underway. The odds are always juicy, even for the favorites, and they should be posted on Monday and it's an easy bet to find on the various legal sportsbooks across this great nation of ours (you can also look for "End of Round leader" or "Leader After Round 1"). Do two or three of these at great odds and then you have a couple guys to root for just on Thursday. If one of them cashes, you're done with that player for the week. He's free to fade on Saturday or choke on Sunday. What do you care? Also, a variation of this bet can be found during major weeks called "Top 20 After Round 1," which, again, is exactly what it sounds like—the player to be inside of the top 20 at the end of Thursday's first round. One of the most electric bets in golf.
DON'T: Bet on Charley Hoffman to be the first-round leader — Look, it's one of the great running Golf Twitter jokes going, one that gets a chuckle out of me every single time. But, did you know that in six Masters trips, Hoffman has only actually had the first-round lead once? Don't let that ruin the joke (plus, Hoffman does play well at Augusta on Thursdays, just not as well as the Twitter gag makes it seem). Also, and this is a very important factor … checks notes … Charley Hoffman is not in this year's Masters field.
DO: Spread your money around wisely — Let's say you've got $100 you want to use on the Masters. Use. It. Wisely. The beauty of betting on golf is you can bet a little to win a lot in a variety of different ways. Outright winners, top-five finishes, top-10 finishes and even top-20s will pay out nicely. So put $20 on an outright you like, $10 on a mid-tier longshot and $10 on a mega-longshot. After that, you've still got $60 to use on placement bets, full-tournament matchups or round-by-round matchups. The offerings are endless. Try a little of everything.
DON'T: Go all in on one guy — Remember that $100 we were talking about? Don't even think about putting it all on one player, even if you had a damn premonition about someone. I get it, you think Jon Rahm is going to torch everybody, or Justin Thomas is peaking at the right time, or Rory McIlroy is finally going to complete the career Grand Slam. Could any of those things happen? Of course, but putting all your eggs in one basket will end in disastrous fashion. This is supposed to be fun, and there's nothing more fun than having multiple betting tickets in play on Sunday afternoon at Augusta National. Banking on one guy to win a major when there are 25 to 30 guys who can get it done is downright foolish.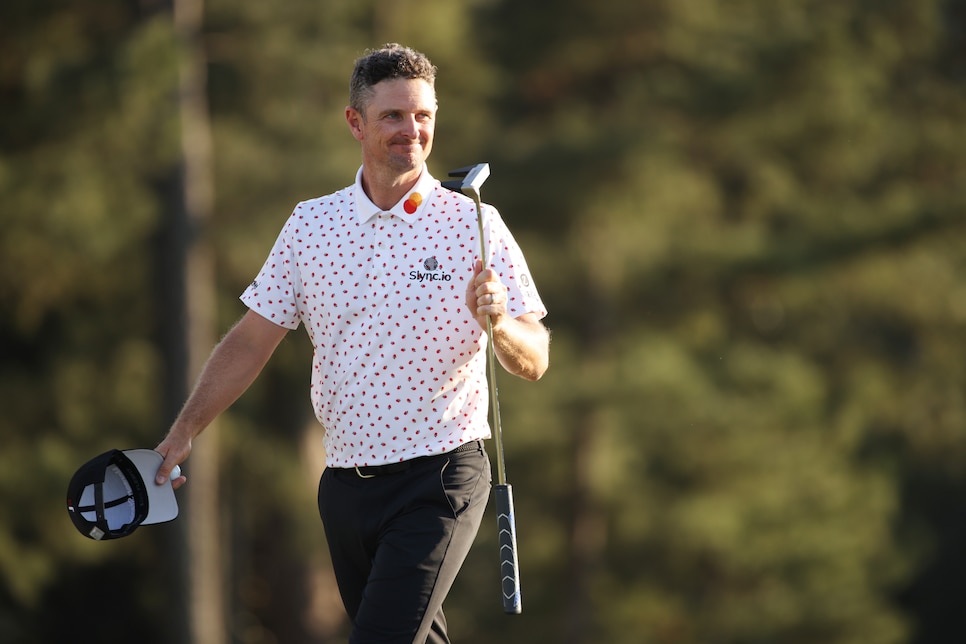 DO: Bet on the "forgotten" elite — What do we mean by "forgotten" elite? Well, let's turn the clock back one year exactly. Remember when everybody was talking up Hideki Matsuyama at 45-1? Yeah, me neither. It's so hard to actually find the so-called "under-the-radar" guy during major weeks, when everyone is being talked up and touted both on the internet and on television. But Matsuyama truly was that guy a year ago. If you find a similar name at decent odds this year, you bet on that guy and you don't tell a single soul about that guy until the ticket cashes. That's your guy and no one else's. For me it's … gotcha. I'll never tell.
DON'T: Be seduced by a press conference quote/soundbyte — It's a major week, which invariably means you'll have Golf Channel on Monday, Tuesday and Wednesday to watch all the preview coverage your brain can possibly handle. That means you're going to see all the press conference quotes, all the Todd Lewis interviews and all the "Live From" banter between Brandel Chamblee and company. You're going to hear a lot of "I love this place" and "I feel at peace driving down Magnolia Lane" and "I'm swinging it so well" from the players. Newsflash: Everybody feels good at Augusta National, but just because they say it doesn't mean you should run directly to your (mobile) sportsbook and bet them. Stick to your plan, mix in a few gut plays and do not get caught up in pretzel-brain mode on Wednesday night during your third rewatch of "Live From," no matter how good Brandel's hair looks when he's saying whatever he's saying.
DO: Constantly check the live odds throughout the week — Unless you have beginner's luck, chances are your original betting card might not look so squeaky clean on Friday evening. I'm not saying start adding a bunch of guys mid-tournament and blow all your money, but make sure to always check the live odds board to see if you can catch a huge number on a guy who is only five or six shots back. Maybe that guy makes a classic Saturday charge and you're suddenly holding on to a golden ticket.
DON'T: Live bet someone at crap odds on Sunday — The biggest thing I've noticed that beginner golf bettors love to do is bet one of the guys near the lead on Sunday at single-digit odds just so they have some Sunday excitement. Here's why that's not a great plan: A) There's zero value whatsoever, and B) The Sunday pressure, especially at the Masters, is immense. You really trust someone two shots back to win at 3-1 odds? Way too much has to go right on the back nine during a final round for that to cash, and the juice isn't worth the squeeze at crappy odds. Make your pre-tournament outright bets, live with them and do not chase any losses on Sunday afternoon.
DO: Explore all the props and shop around — Once tee times are announced, books will have everything from three-balls to matchups to low lefty to low Englishmen and everything in between. Make sure you shop around at all the sportsbook to find your favorite props at the best odds. There is nothing worse than betting something and then finding out an hour later that there was a better number elsewhere. You wouldn't buy a $14 burger at the place down the street when there's the exact same burger for only $7 just an extra five-minute drive away, would you?
DON'T: Get mixed up in live hole-by-hole betting — I know I sound like a mother saying "don't get mixed up with the wrong crew! Those guys are nothing but trouble!" But live hole-by-hole betting is nothing but trouble. I know, you're going to be kicking back on Saturday afternoon at happy hour, breaking out the homemade pimento-cheese dip and locking into the coverage. Inevitably, you will then open a sportsbook app and see something along the lines of "Will Corey Conners birdie the 11th hole? YES: +200, NO: -150. Do not, under any circumstances, make these bets. It's going to seem fun at first when you win one, but then you're going to lose one and tell yourself you'll make it back on the next hole. And on and on it goes. It's essentially like betting if the next play is going to be a run or a pass play in football. You can dig a hole far quicker than it takes to dig yourself back out of it. Consider yourself warned.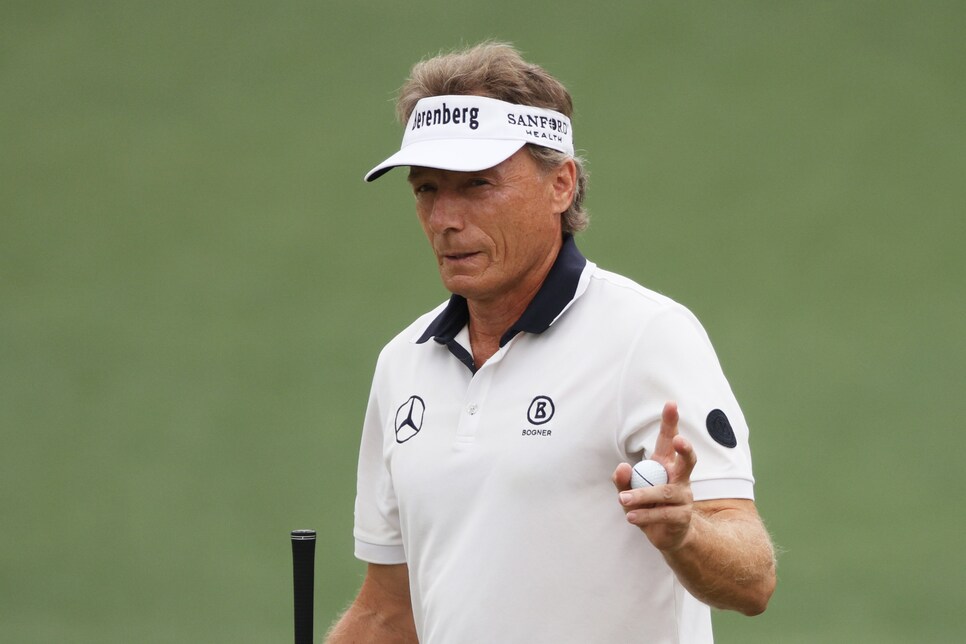 DO: Bet on a debutant to place (top five, 10 or 20) — No, a first-timer hasn't won the Masters since 1979, and that's probably not going to change this year. However, we are seeing more and more rookies conquer Augusta National in their first trip to the place. Will Zalatoris finished solo second as a year ago. Sungjae Im tied for second in the November 2020 Masters. Thomas Pieters tied for fourth in 2017, easily locking up low debutant. Hell, Jordan Spieth damn near won the tournament the first time he played it in 2014, then did win it the following year for his first major. The point is, what was once the unthinkable—playing well at the Masters with zero experience in the event—has now become the norm. These younger players have no fear and are more talented than ever. So while a Cameron Young or a Sam Burns or a Cameron Davis or a Talor Gooch might not win, they could certainly play well enough to contend and you should be able to get great odds on any one of them to do so.
DON'T: Bet on an old geezer (cries inside) — See everything I wrote above? The game is younger, it's longer and it's more athletic, and in the hopes of keeping up, the courses are getting longer, too (Augusta National, included). It's becoming borderline impossible for guys like Fred Couples and Bernhard Langer to make one of those magical, old-man runs that capture the golf world's attention. Of course, Langer has seemingly been an exception to that rule, and yet still the only bet you could even feel a little bit good about with him is to finish top 40. We're not ageist, these are just the facts of the modern game.
DO: Listen to the "Be Right" podcast and read our expert picks column on Golfdigest.com — Shameless plug? Maybe. Trying to make sure you're informed before the biggest event of the year? Absolutely. By the way, we've got Will Zalatoris and Notah Begay III on the pod this week. Like, subscribe, leave a rating and review!
DON'T: Listen to or read any of our competitors — We kid, we kid. There's plenty of great information out there. Just make sure you come to us first. And if you want to stop after that, we won't complain. You don't want to clog up your brain with too much anyway. You're welcome.