End of an era
Masters 2022: Sadly, Jack Nicklaus is done playing in Masters Par-3 Contest, per report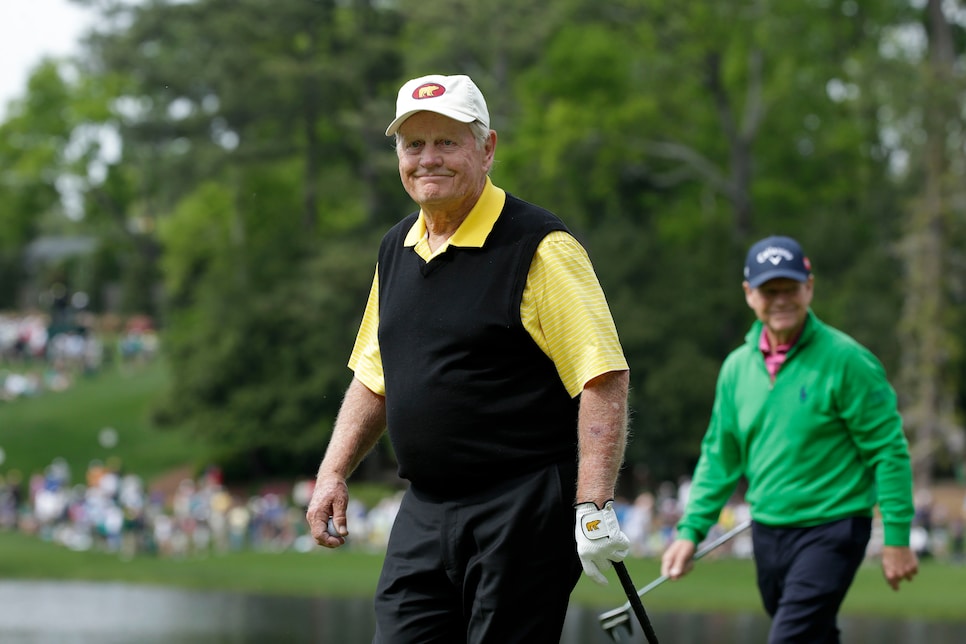 Jack Nicklaus walks across the No. 5 hole during the 2016 Par-3 Contest at Augusta National.
Augusta National
Even more than a decade after Jack Nicklaus competed in his last Masters, there was still a rite of spring for him at Augusta National Golf Club. Each Wednesday afternoon of tournament week, the Golden Bear played in the Par-3 Contest, alongside other legends such as Arnold Palmer and Gary Player, and it was a chance for the patrons to grow nostalgic, seeing the six-time winner of the green jacket swing a club in earnest on those grounds.
That time has passed now. Nicklaus, 82, told Golfweek for its Masters survey that he will no longer play in the Par-3 Contest. "Even though I don't play anymore, it's fun to be there," Nicklaus told Golfweek. "It's fun to go to the Masters dinner. I'm done with the Par 3, but toward the end of my career, I used to play every year. But I just can't play anymore."
Nicklaus, who bid farewell to the Masters competion in 2005, will still be seen taking one swing at Augusta—for the ceremonial opening tee shots on Thursday with Player and this year's newcomer to the group, Tom Watson.
It was that same trio that played together in the last Par-3 Contest staged in 2019, before the COVID-19 pandemic led to its cancellation over the past two years. The event, started in 1960, is back this year, along with full crowds for the Masters.
In 2018, Nicklaus let his grandson, 15-year-old Gary Nicklaus Jr., hit a tee shot on the 112-yard eighth hole. The ball flew past the pin and spun back for an ace. Grandpa Jack celebrated as if he'd won his seventh jacket.
"I didn't want to be disrespectful because six green jackets are pretty good," Nicklaus said. "But that's about yourself. When something happens with your children or your grandchildren, that's far more special to you. And so yesterday, I said, was the greatest day I've had at Augusta National."