Can't Hardly Wait
A very early look at everybody who has qualified (so far) for the 2024 Masters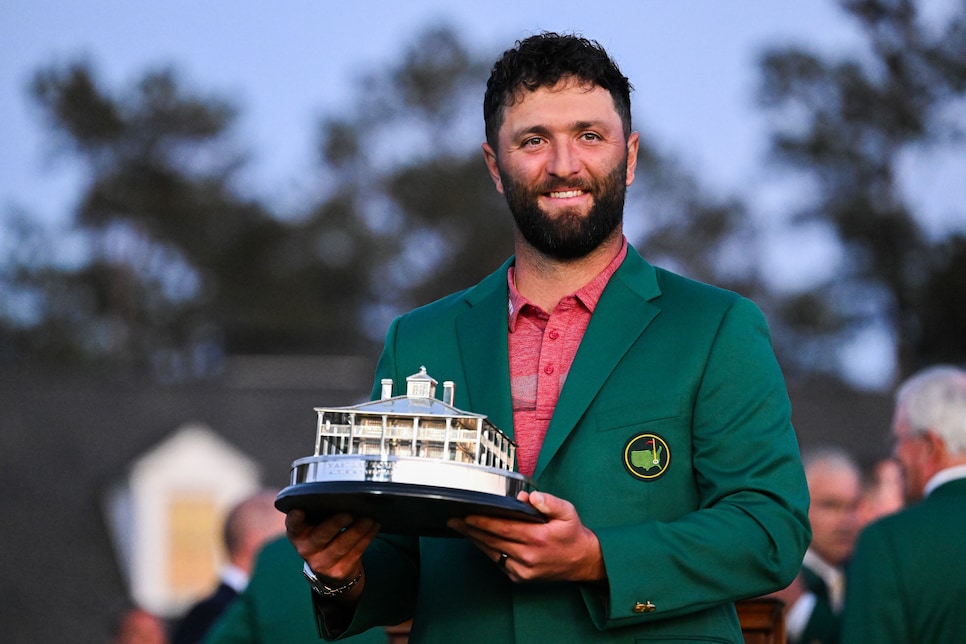 If it hasn't already, it's going to happen sometime soon, maybe this afternoon as you get draw into an organizational meeting at work, or tomorrow morning while taking the trash out. The euphoria that comes with Masters week will, sadly, disappear, and you'll be left feeling a little empty inside, longing for its return but knowing that time is, even more sadly, another 360-plus days away.
Fear not, though, for we have a fix for you, if only a little one and admittedly fleeting. Last week, Augusta National chairman Fred Ridley outlined the qualifying criteria for the 2024 Masters, with a few logistical tweaks that correspond to changes on the PGA Tour and the NCAA D-I individual champion being added to the invitation list. A total of 20 categories are now outlined for players to be able to earn their way to Augusta National next April.
With this criteria in place, and knowing that it's a long way until we're listening to Jim Nantz say "Hello, Friends", we are ready to look ahead. Without further ado, here are all the players who have qualified so far for the 2024 Masters—31 in total, taking out past champions who did not play in 2023 or said they will not play in 2024.
Fair warning: There are a lot of high profile names that are missing at this point—Rory McIlroy, Patrick Cantlay, Xander Schauffele, Max Homa to name a few from the World top 10. The list right now only includes past Masters champs, recent major winners and anybody who finished in the top 12 on Sunday. But remember, this is really early. There's still lots of time to qualify.
Collin Morikawa, 3, 4, 13
Scottie Scheffler, 1, 5, 13
2024 Masters qualifying critera
Masters Tournament Champions (Lifetime)
US Open Champions (Honorary, non-competing after five years)
The Open Champions (Honorary, non-competing after five years)
PGA Champions (Honorary, non-competing after five years)
Winners of The Players Championship (Three years)
Current Olympic Gold Medalist (One Year)
Current US Amateur Champion (7-A) (Honorary, non-competing after one year) and the Runner-up (7-B) to the current US Amateur Champion
Current Amateur Champion (Honorary, non-competing after one year)
Current Asia-Pacific Amateur Champion (One year)
Current Latin America Amateur Champion (One year)
Current US Mid-Amateur Champion (One year)
Current NCAA Division I Men's Individual Champion (One year)
The first 12 players, including ties, in the previous year's Masters Tournament
The first 4 players, including ties, in the previous year's US Open
The first 4 players, including ties, in the previous year's Open Championship
The first 4 players, including ties, in the previous year's PGA Championship
Individual winners of PGA Tour events that award a full-point allocation, from previous Masters to current Masters
Those qualifying and eligible for the previous year's season-ending Tour Championship
The 50 leaders on the final Official World Golf Ranking for the previous calendar year
The 50 leaders on the Official World Golf Ranking published during the week prior to the current Masters Tournament
The Masters Committee, at its discretion, also invites international players not otherwise qualified