Good Calls
Masters 2023: Jon Rahm predicted he'd win the Masters a decade ago—thanks to a Panda Express fortune cookie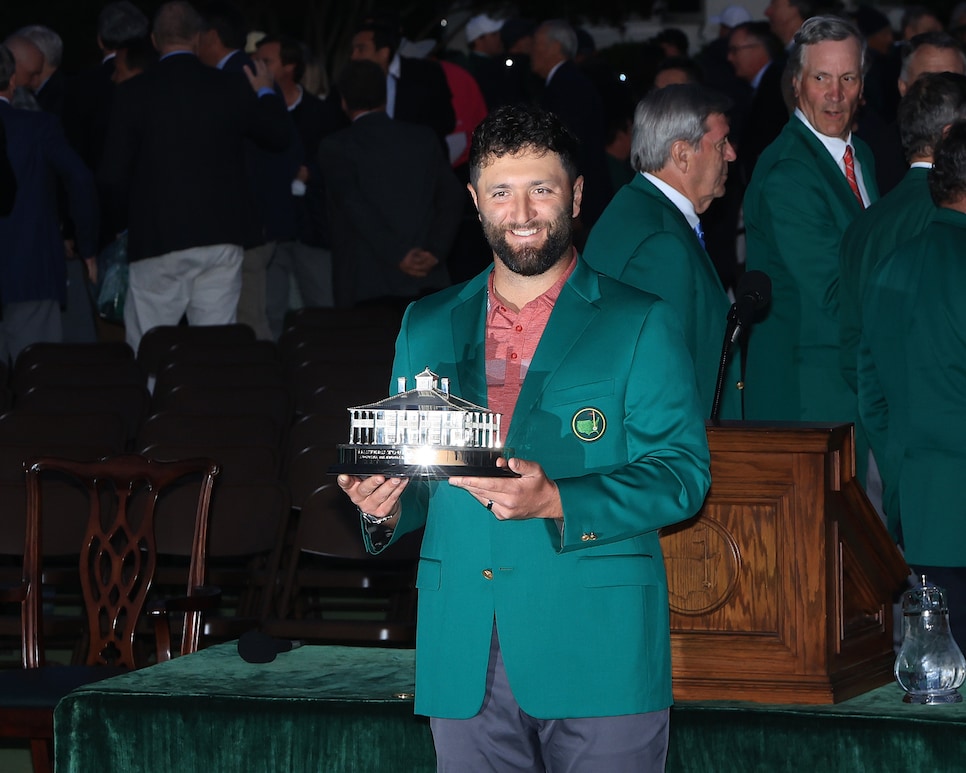 Turns out, Jon Rahm's green jacket may have been fueled by some orange chicken.
OK, so we don't know what dish the Spaniard was eating while he was an undergrad at Arizona State learning English by memorizing rap lyrics, nearly a decade before winning the 2023 Masters. But we do know that he ordered some Chinese food and got a fortune cookie containing a message that prompted an all-time prescient tweet from November of 2013.
"I am gonna win the masters!" Yep, good call.
Rahm tagged Tim Mickelson, his coach at Arizona state and the brother and caddie of Phil Mickelson. So what were the wise words that prompted such positivity from the future PGA Tour star? Have a look:
"Your talents will be recognized and suitably rewarded." Rahm took a bit of a jump to get from that to winning at Augusta National, but hey, whatever works. Mickelson clearly liked the attitude from his star player:
So dream big, kids. And look everywhere for inspiration. Who knows? Maybe one day you'll win the Masters, too. Regardless, Jon Rahm should serve something from Panda Express at next year's Champions Dinner.