Masters
Masters 2023: Tiger Woods and Jack Nicklaus want cuts at their events, still discussing options with PGA Tour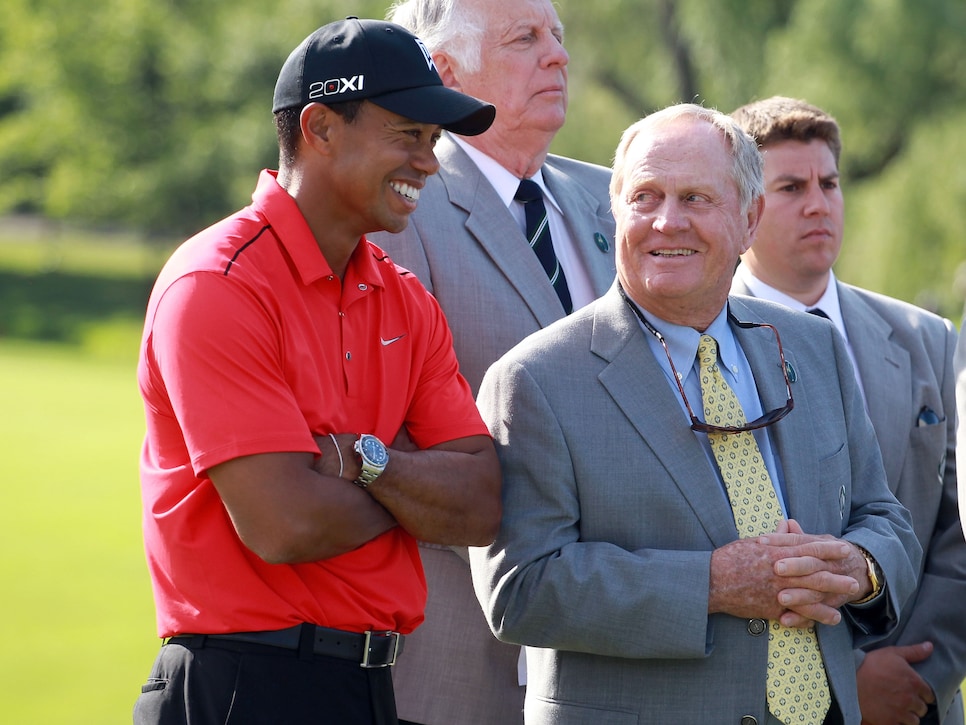 AUGUSTA, Ga. — We're at the Masters, which means tradition is in the air. And Tiger Woods, the five-time winner at Augusta, is a stickler for tradition. Woods has long lived by the golfing virtues of "earning it in the dirt" and not getting paid before you play, one of the reasons he has been outspoken against LIV Golf.
Week-to-week on the PGA Tour, tradition has been a challenge while undertaking seismic changes over the past 12 months in response to the threat of LIV Golf, which poached stars like Dustin Johnson, Brooks Koepka, Phil Mickelson and Cameron Smith.
There are now a series of $20-million designated events on the PGA Tour, which guarantee that the biggest stars on tour will play. But next year, it has been proposed that 11 of those designated events—outside of the four majors and the Players Championship—will not have a 36-hole cut and the fields will be reduced to between 70 and 80 players.
Those 11 events could include the three invitationals: Woods' Genesis Invitational at Riviera Country Club, the Arnold Palmer Invitational at Bay Hill and Jack Nicklaus' Memorial Tournament at Muirfield Village.
Speaking Tuesday at Augusta National, Woods said that he and Nicklaus Woods are trying to ensure the tour's legacy events won't do away with a halfway cut.
"Yeah, there's still some ongoing discussions about some of the designated events and whether or not we're going to have cuts going forward," Woods said. "I certainly am pushing for my event to have a cut. I think that maybe the player-hosted events may have cuts. These are things that Jack and I are still in discussion with [PGA Tour commissioner] Jay [Monahan] and the board and the tour and the rest of the guys. That still is in flux."
Cuts are traditional. Woods would know. He holds the record for consecutive cuts made on the PGA Tour with 142 that he made between 1998 and 2003. It's unlikely that streak will ever be broken.
"I still think that there needs to be a penalty for not playing … every event shouldn't be always guaranteed 72 holes," he said. "I think that there should be a cut there. But we are trying to figure that—what designated events those are going to be, how many there are going to be."
Woods, a five-time Masters champion, said making the cut at Augusta National last year after a 17-month injury layoff was perhaps his finest achievement on the golf course in 2022. Despite suffering lingering effects from the wreck, Woods posted an opening-round 71 and made the weekend. It proved to be the only tournament where he played in all four rounds last season.
"I didn't win the tournament, but for me to be able to come back and play was a small victory in itself," he said.