Masters
Masters 2023: Tiger Woods plays practice round with Rory McIlroy, Tom Kim and Fred Couples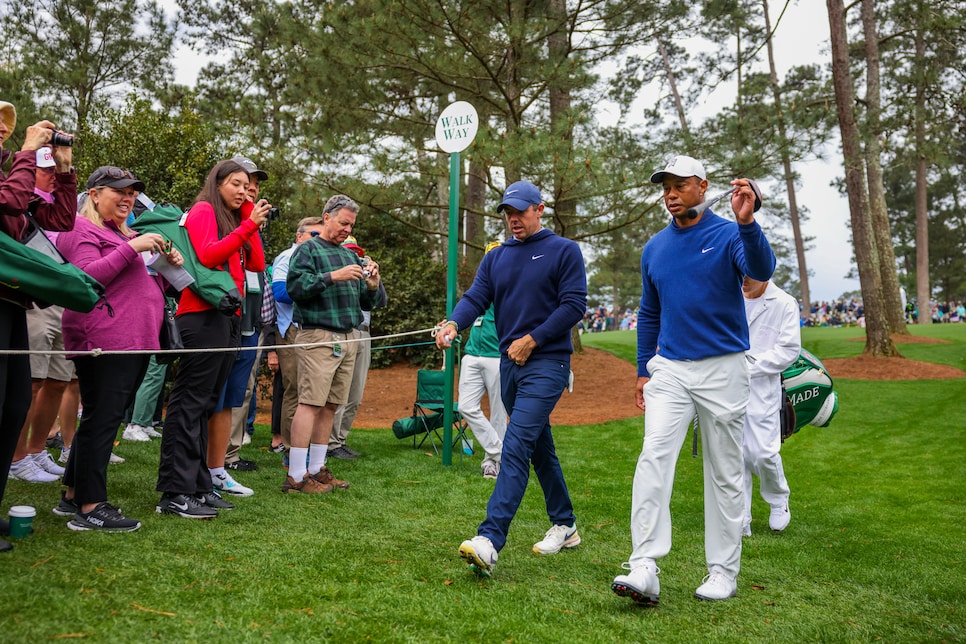 AUGUSTA, Ga. — Tiger Woods took his annual pre-Masters stroll on Monday with Fred Couples. They were joined, however, by two interesting guests.
Around 9 a.m. Woods went off Augusta National's 10th tee for a practice round with Couples, Rory McIlroy and Tom Kim. It was one of the first foursomes off the second nine Monday, and the star-studded group attracted many of the patrons on the property.
The rapport between Woods and McIlroy has become more publicly apparent throughout the past year. The two worked behind the scenes to help strengthen and improve the structure of the PGA Tour against the advent of LIV Golf, with Woods crediting McIlroy for serving as a leader while maintaining a full-time playing schedule.
"Rory had the toughest assignment of all because he had to keep playing," Woods said last December at the Hero World Challenge. "I wasn't playing that much. He had to answer all these questions. We had all these meetings and conference calls together, and we were communicating, lockstep behind each other, but I wasn't out front having to deal with questions from the media. He had to do it. And not only that he had to go play and win events, which he was able to do.
"So hats off to him for doing what he did this entire year."
In turn, McIlroy acknowledged that Woods' presence was a galvanizing force among the tour's top players in guiding them to where the ultimately wanted to go.
"He is the hero that we've all looked up to," McIlroy said at the BMW Championship following the Delaware meeting. "His voice carries further than anyone else's in the game of golf. His role is navigating us to a place where we all think we should be."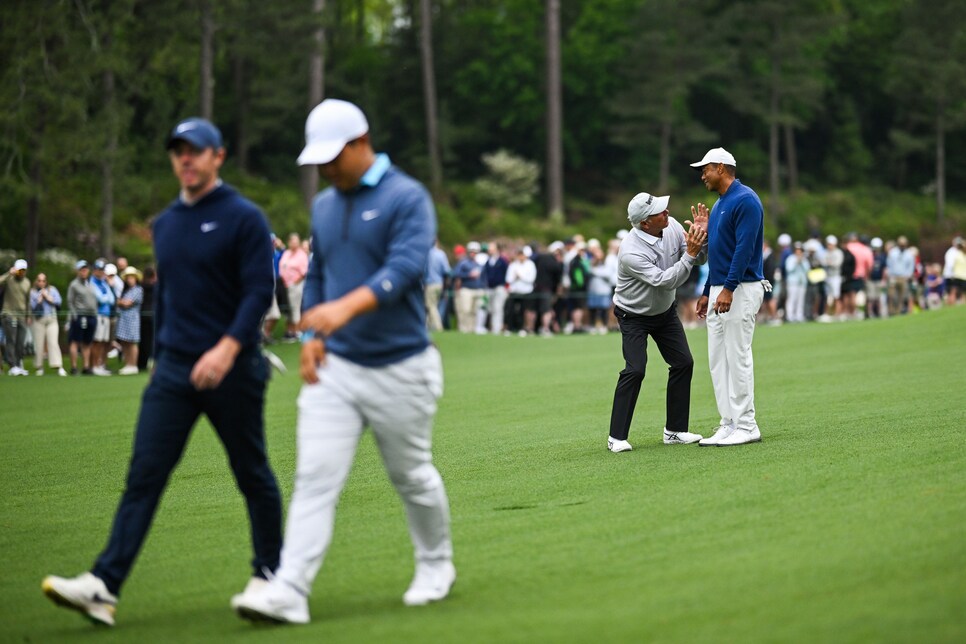 Fred Couples has a passionate exchange with Tiger Woods as Rory McIlroy and Tom Kim walk ahead.
JD CUBAN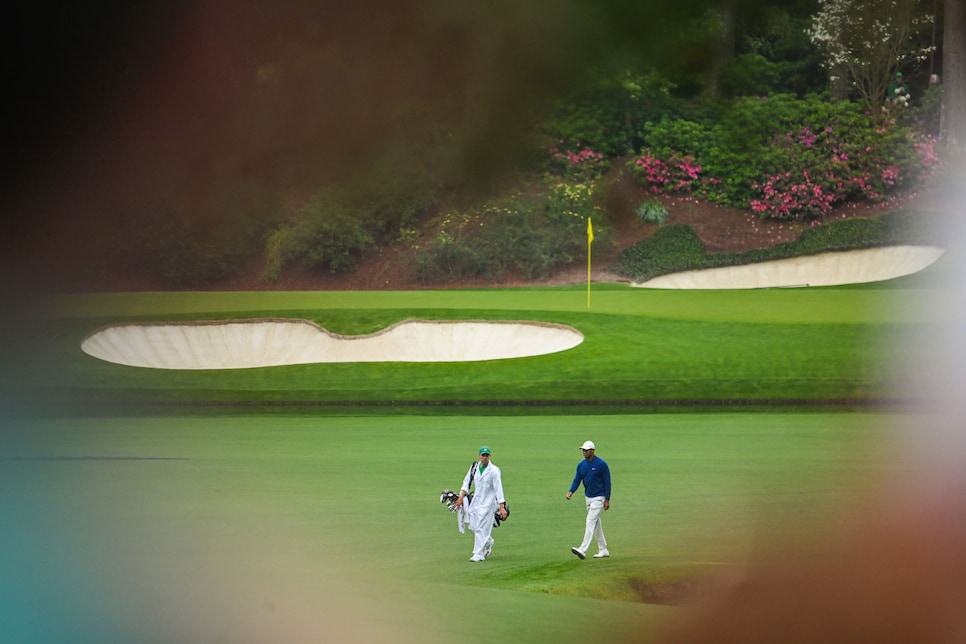 Tiger Woods and Joe LaCava walk up the 13th fairway with the 12th green in the background.
JD CUBAN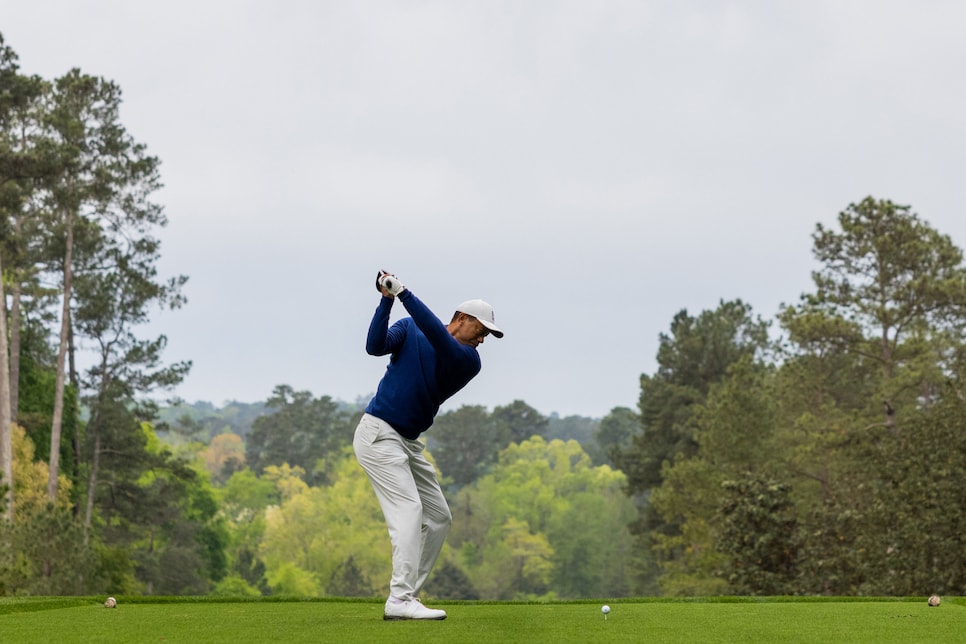 Tiger Woods hits a tee shot during Monday's practice round.
Ben Walton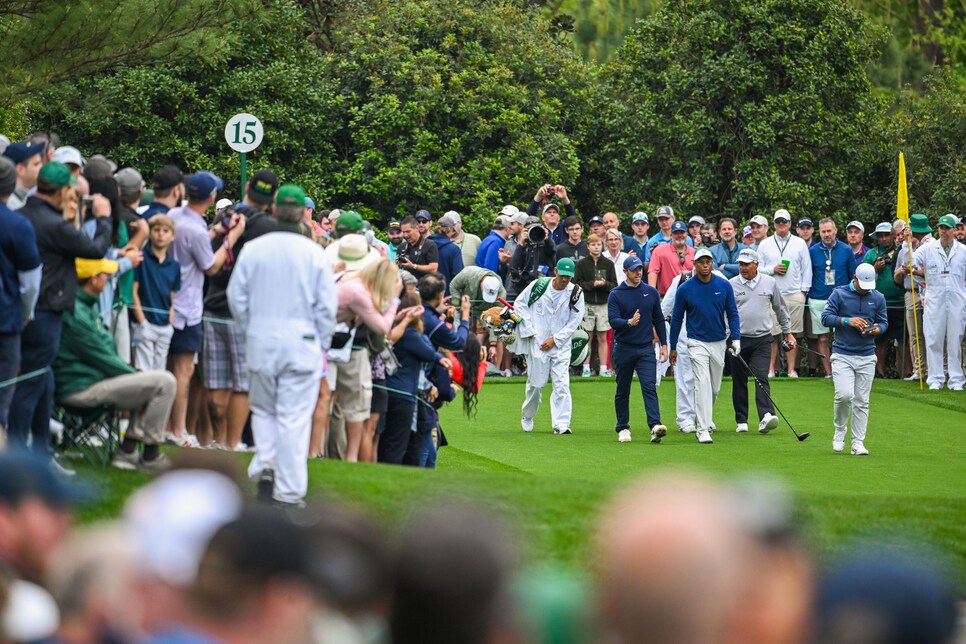 Woods, McIlroy, Kim and Couples walk off the tee on the 15th hole.
JD CUBAN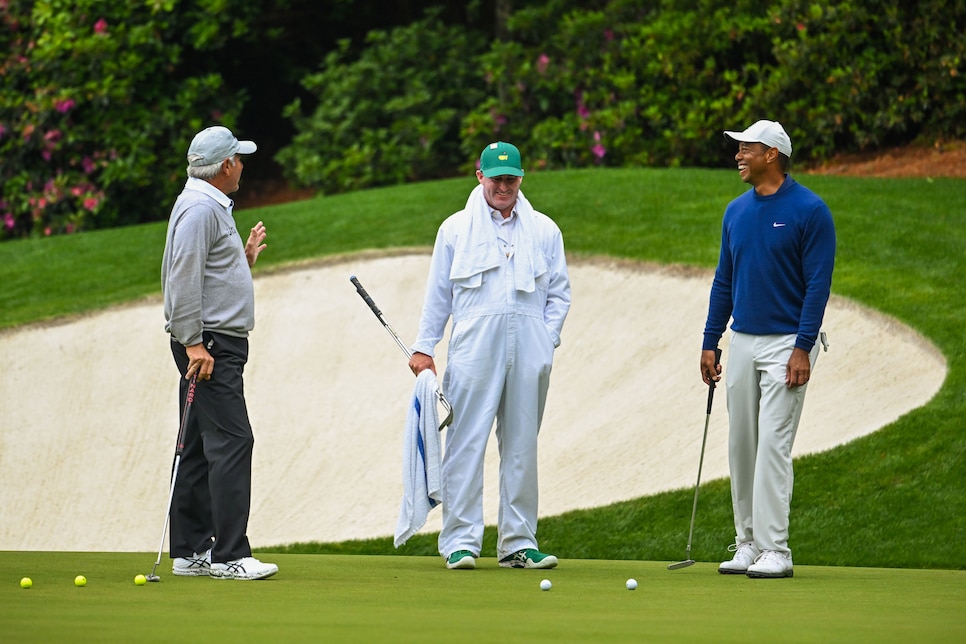 Fred Couples holds court with his caddie and Tiger Woods.
JD CUBAN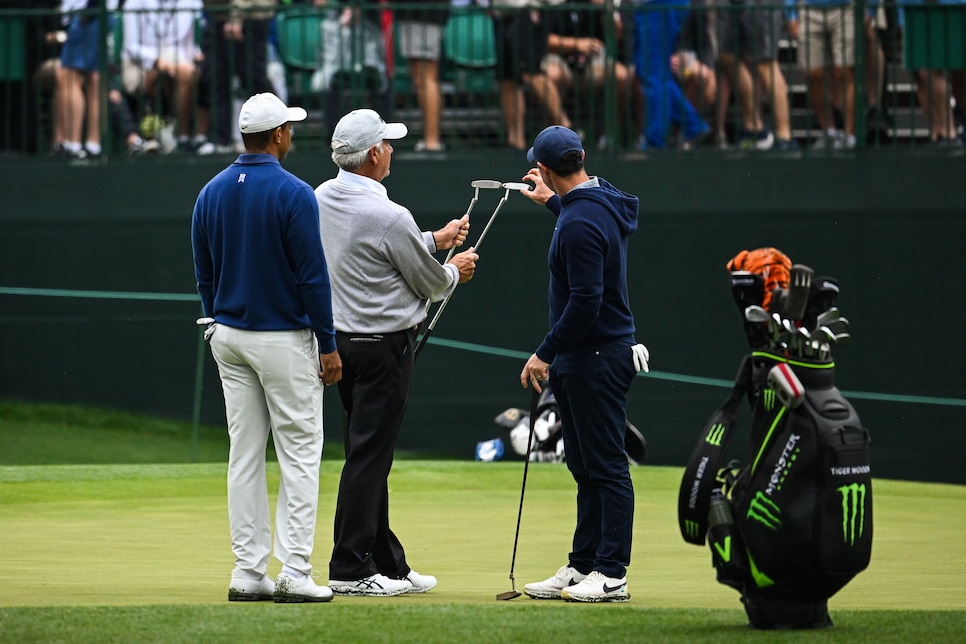 Fred Couples inspects a couple of putters with Tiger Woods and Rory McIlroy looking on.
JD CUBAN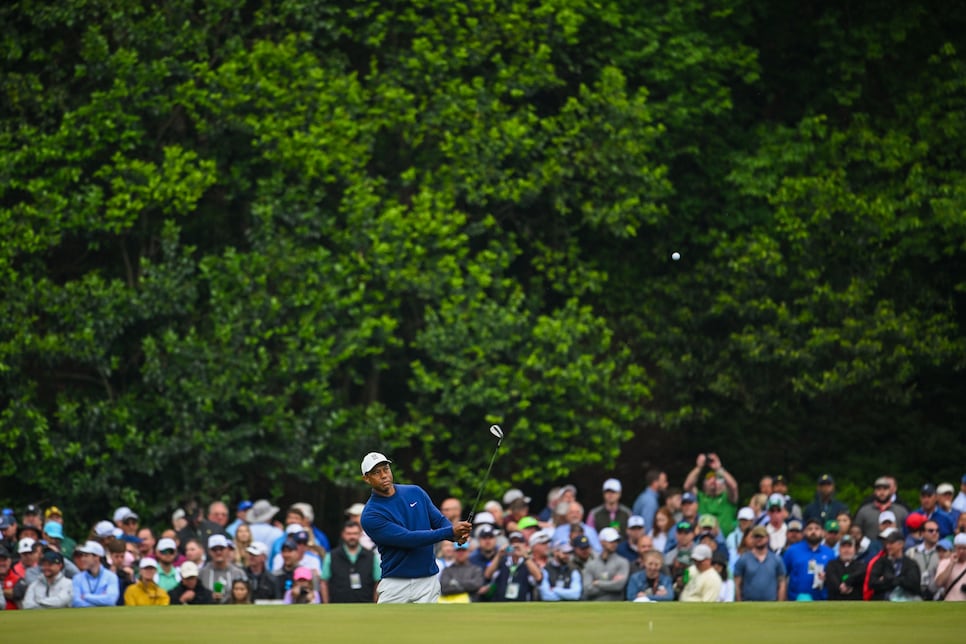 Tiger Woods plays a chip shot during his Monday practice round.
JD CUBAN
Kim is making his Masters debut this week. The 20-year-old South Korean rose to prominence following his win at the 2022 Wyndham Championship and stole the show in last fall's Presidents Cup. On the other end of the experience spectrum is Couples. The 1992 Masters champ is playing in the tournament for the 38th time.
The group is expected to play just nine holes on Monday.
This is far from the first time Woods has played with other marquee names ahead of the tournament. Justin Thomas has often played with Woods during Masters practice rounds, and in 2018 Woods went out with Phil Mickelson before the tournament began.
Woods arrived to Augusta National Sunday, taking part in a light practice session before heading to the course to chip and putt. He is making just his second start this season and just fifth overall appearance since being involved in a car accident in 2021. Woods is a five-time Masters winner, and is making his 25th career start at Augusta National this week.