#Soupgate
Masters 2023: This Champions Dinner dish caused Danny Willett to ask Scottie Scheffler if he was 'trying to kill us'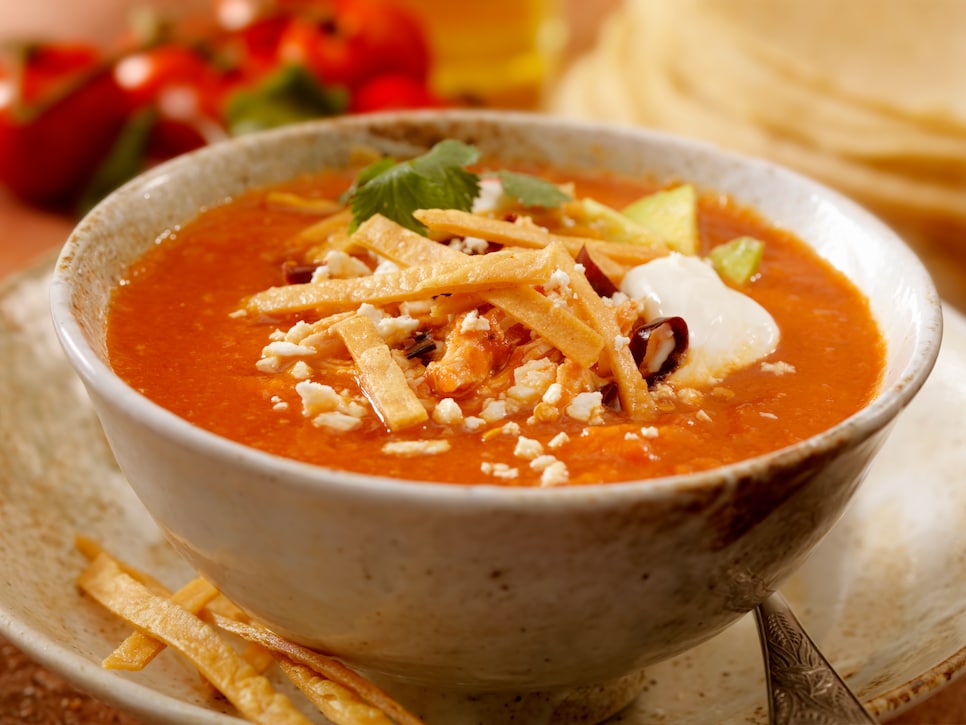 AUGUSTA, Ga. — After months of buildup over tensions between PGA Tour and LIV players, the boys all seemingly played nice with each other during Tuesday night's Champions Dinner. But the host himself, Scottie Scheffler, wound up coming under some fire for a particularly fiery dish that was served. Introducing . . . #Soupgate.
Because apparently, the tortilla soup course of Scheffler's Chili's-themed menu brought the heat. First, Nick Faldo tweeted about it:
And on Wednesday, Danny Willett confirmed to reporters at Augusta National that the soup had quite a kick to it.
"I ate it," the 2016 champ said, "but I did look over at Scottie and ask if he was trying to kill us."
Yikes. And, curiously, the club posted photos and video of all the other foods except the soup. That photo above is some random—and tasty-looking—Getty stock image. Perhaps the club is concealing evidence of some sort of culinary crime?
To be fair to Scottie, he didn't prepare the meal himself. But perhaps this was a strategic move to make some of his competitors this week feel uncomfortable. Although it appears to have hit the old heads harder.
"I had the soup and had to sort of swab the top of my head because it was perspiring," Sandy Lyle said. "I like hot food; I'm used to curries and things like that, so I'm not too bad. But I think Couples was like holding his throat, oh, my God. So it caught a few people by surprise. I think we needed some more yogurt out there and stick some yogurt in it, and that would have calmed it down."
Wait, they didn't have Chili's two-for-one beers in those (small) frosty mugs to wash it down? Well, at least they had that chocolate chip skillet cookie and vanilla ice cream to help soothe the palette.