Electric Highlights
Masters 2023: Sahith Theegala's unreal chip-in at 16 was eerily similar to Tiger's famous shot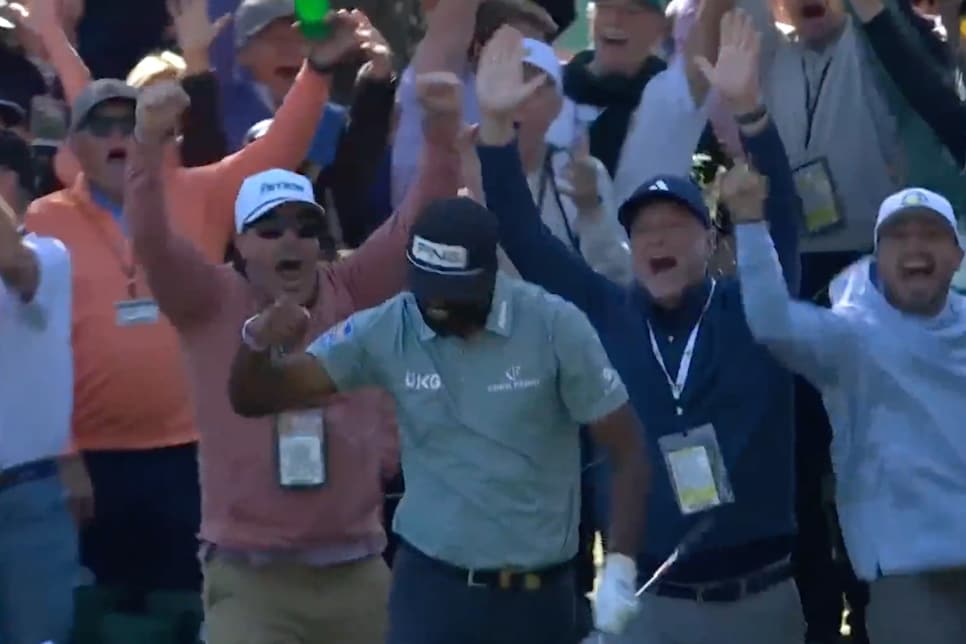 AUGUSTA, Ga. — As Sahith Theegala walked over to his ball behind the 16th green, he had the idea planted in his head. Patrons urged him on: "Do it for Tiger" and "Chip it in like Tiger." All he was thinking was to just get it on the green and save what had already been a Sunday you dream about at Augusta National.
The 26-year-old followed up those requests with a bit of sorcery that really did bring to mind Tiger Woods.
Theegala had rocketed up the leaderboard, five under for his day, as he the 16th green by a mile and faced that tricky shot through the chute of patrons rooting him on. He said after that with mud on his ball, he was just hoping to chip it on the green somewhere to have a chance to make par and keep his momentum going.
Theegala had his sights on something bigger.
Just unbelievable stuff. It was pure bliss for the patrons who celebrated as Theegala fist-pumped and high-fived his caddie Carl Smith.
"I can't wait to watch the replay because I don't know what I did," Theegala said. "I don't even know the angle the ball took. I was just blacked out when I hit the chip because I was just so happy to get it on the green. It was just madness."
To the seasoned Masters fan, given the level of difficulty to the spot in which Tiger was chipping from, plus the circumstances with Tiger and DiMarco duking it out, you can't really put Theegala's chip-in quite on Tiger's level. Still, Theegala's chip is one we'll always remember.