run-derful
Masters 2023: Matt Fitzpatrick has issues with clubhead, needs coach to run across road and get new club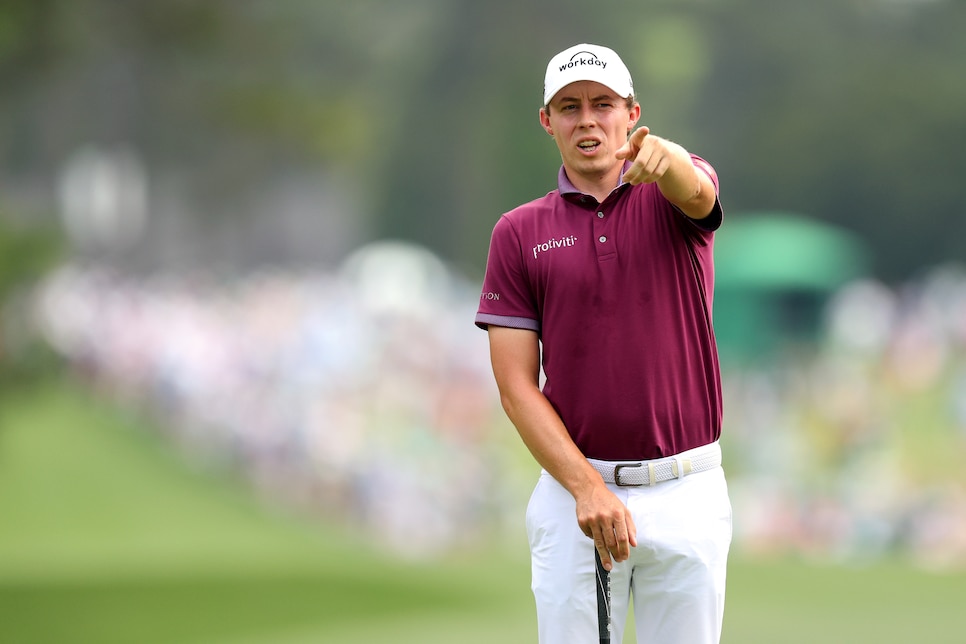 There's always something. You think you're prepared for 18 holes and next thing you know, you forgot extra tees or the marker's missing or your driver is making a rattle. It happens to golfers of all sorts, even U.S. Open champs at Augusta National.
According to Barstool Sports' Dan Rapaport, Matt Fitzpatrick wound up starting the 2023 Masters with just 13 clubs after having a problem with the clubhead on his 4-iron on the range. The Rules of Golf allow player to play with fewer than the maximum 14 clubs, and even let players add a club back during their round. But somehow he had to get the club fixed without missing his tee time. What does one do in this situation? Well, you send your coach out on a nice little run across Washington Road.
As Rapaport alludes to in the tweet, the traveling trucks that equipment manufacturers use are parked across the street from Augusta National off Washington Road. Seems like Fitzy wasn't the only one who worked out today as Walker got in a little jog of his own, which is probably for the best. Get the heart rate going, get some of those nerves out. Sure, there's traffic and a madcap dash to save your player's round, but isn't that what these majors are all about?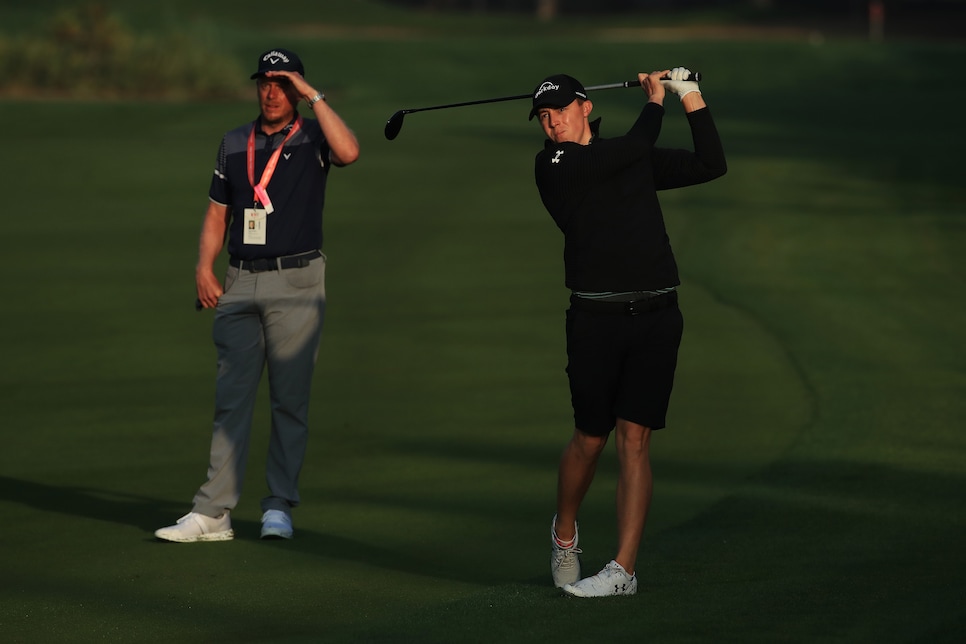 Matthew Fitzpatrick plays a shot alongside coach Mike Walker during the pro-am ahead of the Abu Dhabi HSBC Championship in 2021.
Andrew Redington
Matt Fitzpatrick is two over through his first five holes, so hopefully, this wasn't all for naught. Plenty of time left, of course. Maybe Fitzpatrick needs a road-crossing sprint of his own to get in the right mindset.