Break out the umbrella
Masters 2023: Augusta National's fickle history of rain and bad weather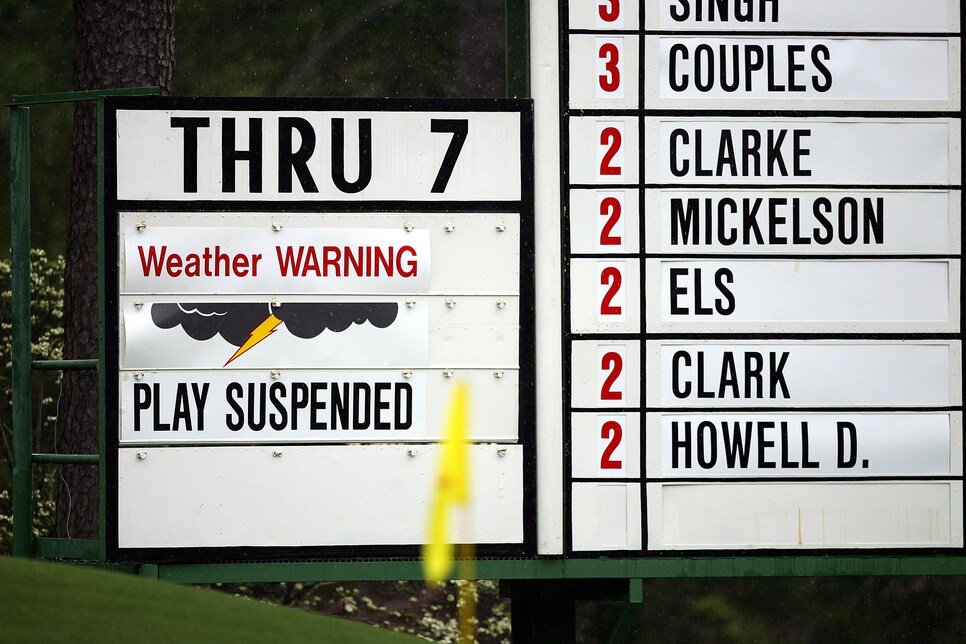 It sounds blasphemous to suggest Augusta National Golf Club consider moving the Masters off its traditional second week of April place on the golf calendar. Until, that is, you take a look at just how fickle the weather can be this week each year in northeast Georgia. Right there on page 35 of the tournament media guide it notes that 47 of the 86 previous editions of the tournament have experienced rain. More specifically, in the last 40 years, there's been rain in 23 tournaments.
And unless every meteorological forecasting model in existence is drastically wrong, that number will be 24 out of 41 after this week. Consider the following forecast issued by Augusta National on Wednesday evening: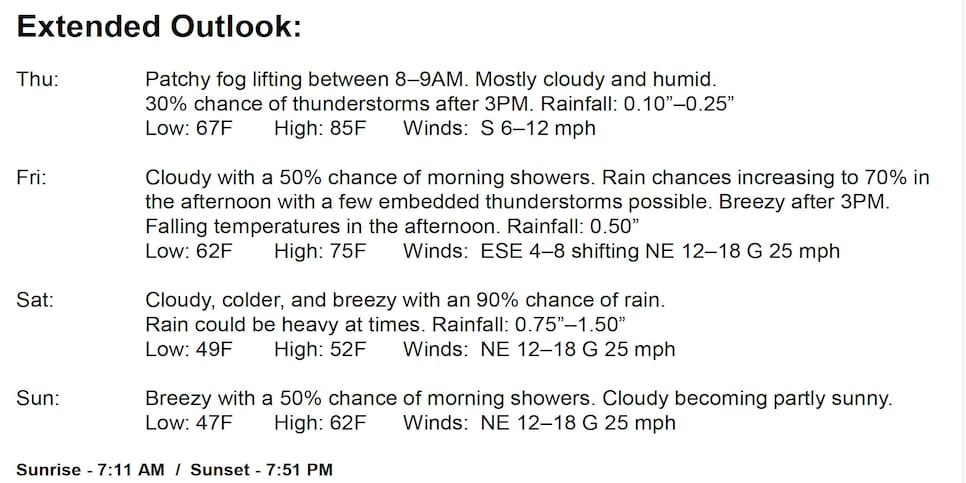 So dire are predictions—particularly Saturday's 90-percent rainfall chance with temps in the 50s—that chatter about the tournament spilling over into Monday has moved well past the whisper stage. Thankfully, that hasn't happened since 1983, when Seve Ballesteros claimed his second green jacket.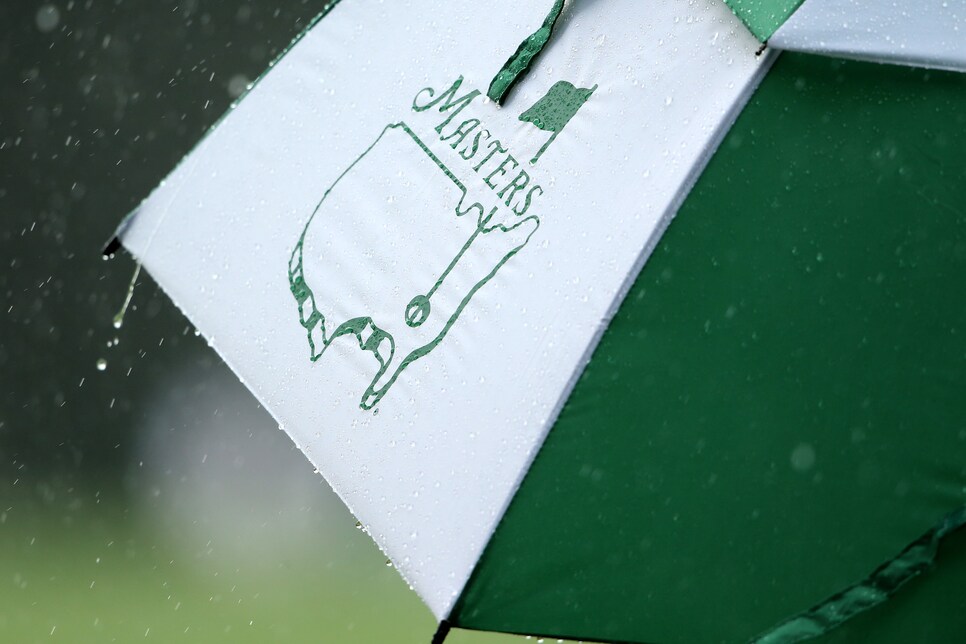 All told, 25 tournaments have had a round delayed by rain/weather, with the following five rolling into Monday.
Thursday's opening round was postponed because of rain and pushed back to Friday. Sunday's rescheduled third round was then postposed as well, forcing 36 holes to be played on Monday.
The first round was originally scheduled for Friday, and play began but was suspended. Eventually, the second and third rounds were held on Sunday.
Rain forced Sunday's final round to be washed out, competitors returning on Monday.
Morning rain during Saturday's third round caused its postponement. A two-tee start was used on Sunday before the final round was played on Monday.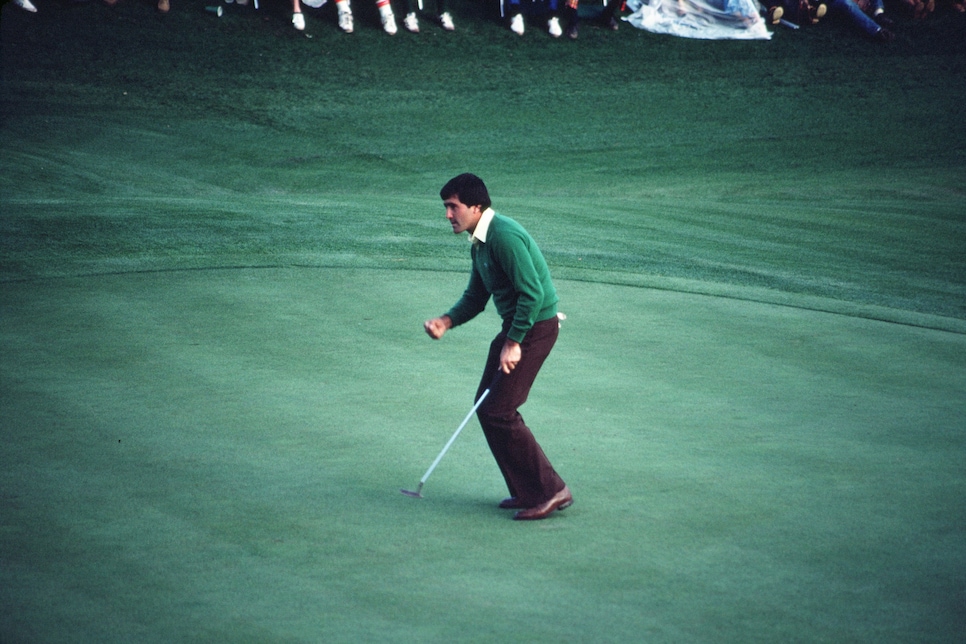 Thursday thunderstorm caused only a 40-minute delay in play, but it was a prelude of things to come. Friday's scheduled second round didn't start until 11 a.m. Saturday using No. 1 and No. 10 tees with players grouped in threesomes. Play suspended from 3:05 p.m. to 3:40 p.m., then called for the day at 6:45 p.m. The second round was finally completed on Sunday at 8:30 a.m. with third round beginning at 10:54 a.m., and the fourth round coming on Monday.
And here are a few other recent Masters memorably impacted by rain:
The first round didn't start until 1:30 p.m. on Thursday, backing things up for the rest of the week. Forty-four players still had to finish the third round on Sunday morning, with Tiger making an incredible charge—scoring seven straight birdies en route to a 65—to grab the lead. He then beat Chris DiMarco in a playoff for his fourth green jacket.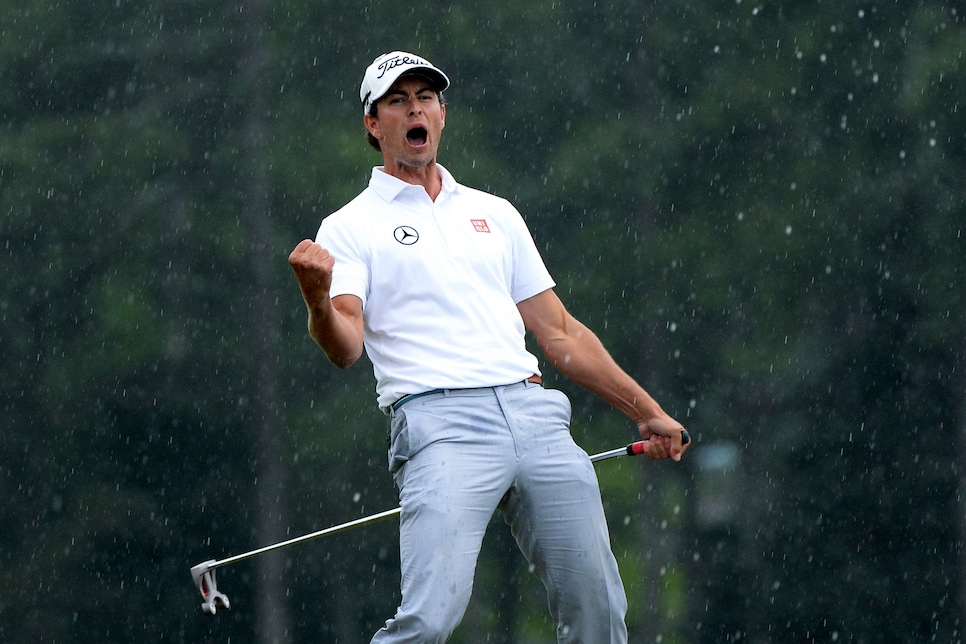 Almost the entirety of the final round was played in steady rain, but the round was never held up. Scott held off Angel Cabrera in a playoff.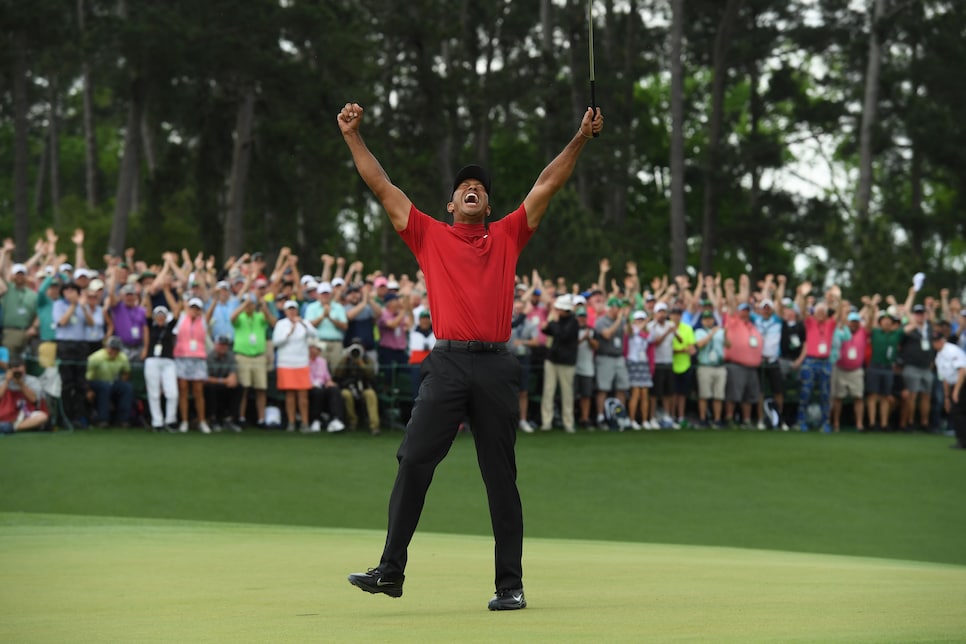 A dire Sunday forecast caused Augusta National officials to make a rare decision to move up tee times on Sunday to 7:30 a.m. and tee off on the first and 10th holes. It proved fortuitous for Woods, who started the round two shots back of Francesco Molinari but rallied with a Sunday 70 to pull off his incredible fifth Masters victory. (Oh, and the pouring rain indeed came just about the time the leaders would have been playing the back nine under ordinary circumstances.)