MASTERS
Masters 2023: After a decade, and several close calls, Adam Scott still searching for elusive second major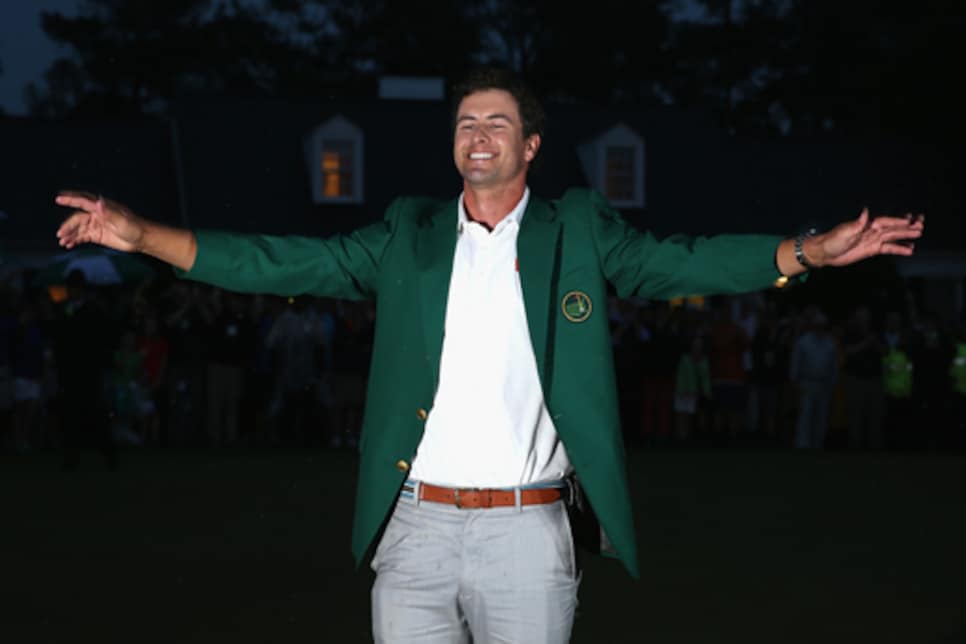 Adam Scott win the 2013 Masters and many, including himself, thought it would open the major floodgates. But 10 years later, he's still searching for a second major championship.
Ross Kinnaird
AUGUSTA, Ga. — Conversations with Adam Scott are always fascinating. His polished Australian accent and prodigious storytelling are two of the reasons why he's become one of professional golf's best quotes. But a phone call on the eve of the 10-year anniversary of his 2013 Masters victory is particularly engaging now that he's older, wiser and has a decade's worth of experiences as a past champion at Augusta under his belt.
Scott calls from Congaree G.C. in South Carolina, host of the PGA Tour's CJ Cup in the fall, where he was staying and playing to fine-tune his game ahead of a Monday arrival in Augusta. He spent large chunks of the COVID-19 pandemic there.
The conversation ranges from what shoes he wears to the Masters Champions Dinner each year, "R.M. Williams boots. They're classy but are very obviously Australian-made leather boots," to his scouting trips to Augusta National, "I took my dad [Phil Scott, a PGA pro] up two weeks ago; we had to make sure he gets his annual game in." At one point, Scott was even frothing the milk on his beloved espresso machine as he settled into the interview with a fresh flat white.
One topic that Scott has wrestled with, though, is the fact a second major championship win has eluded him since becoming the first Australian to win at Augusta. After his playoff win against Angel Cabrera—which Scott navigated with Tiger Woods' former caddie Steve Williams—many thought the floodgates would open at the majors. Even the man himself.
"Yeah, I thought it would," Scott told Golf Digest. "And I was right there to do it, and I don't know why I didn't do it. I did think [the 2013 Masters] would open the door a little bit, and it certainly did in terms of chances. I just didn't manage to get over the line."
On the PGA Tour, Scott continued to rise after the 2013 Masters. He won five times and ascended to World No. 1. But on golf's biggest stages, Scott has had 10 top-10 results since that Masters victory without closing on No. 2.
"I was leading the [2013] PGA Championship [at Oak Hill C.C.] after that Masters in 2013, and I was leading the Open [at Muirfield] on the back nine later that year," Scott said. "I led the Open again on the back nine again [in 2015 at St. Andrews]. I had a run there at the majors that was seriously good through that period, but I didn't win any."
Looking back on all those chances, Scott, now 42, isn't disappointed or frustrated, he's hopeful.
"I don't think it's any of those things," said Scott, ranked No. 38 in the world. "I think it's part of my career. It's not over yet. I think I've learned from [those chances]. I'm trying to train my brain that, if I get in with a chance at a major, I'll have a real go for it. I won't just see if someone else messes up."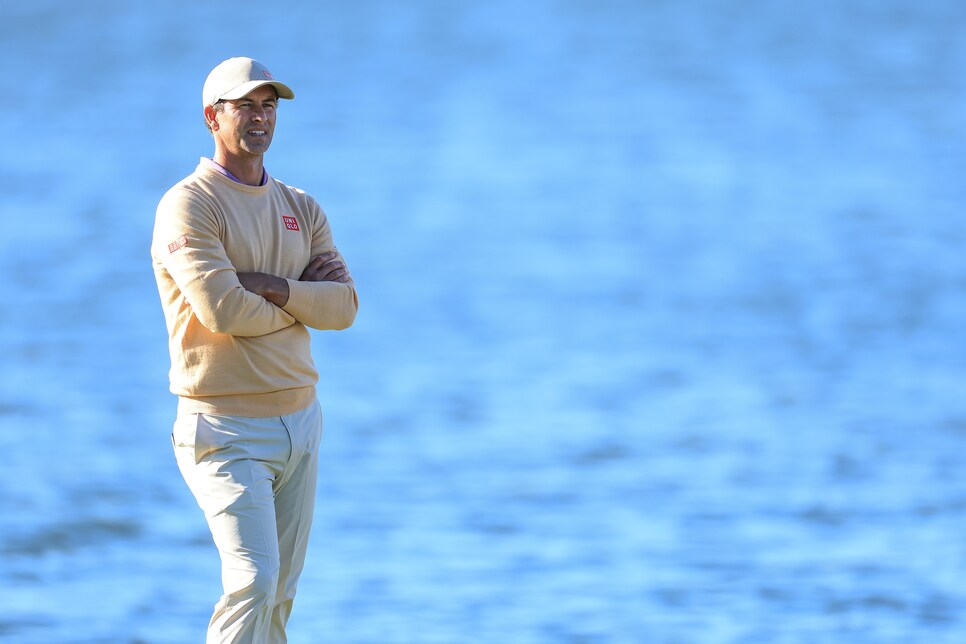 To understand, or contextualize, his own record in majors, Scott has spoken with golf statistician Mark Broadie, the guru who created the strokes gained analytics method used by the PGA Tour.
"I was told a stat, not to justify this in any way, but I have had seven leads on the back nine in majors in my career, and won one," he said. "Mark Broadie said that's about right, or about average. The anomaly is [15-time major winner] Tiger Woods."
Scott's most recent chance at the majors was the 2018 PGA Championship at Bellerive in St. Louis. He also finished in the top eight at both the 2019 PGA and U.S. Open, but Bellerive was well within his grasp. Scott was in the final group with eventual champion Brooks Koepka and tied for the lead with him through 14 holes that Sunday. But Koepka turned it up a notch in the final four holes and secured the third victory of his four major titles. Tiger Woods finished second and Scott third, three shots behind Koepka.
"Bellerive, I was coming off not the greatest play that year and I was keeping it fairly simple," Scott said. "If I were to simplify my approach to Augusta this week, it's really focussing on hitting the shots Augusta demands and nothing else. That's straightening out the ball flight and getting rid of the draw, with the irons. They need to almost fall to the right [fade]."
Scott yearns to be a multiple major champion. It's one of the reasons he's enlisted the help of Williams to return to the bag this year in a job-share with current caddie Greg Hearmon.
"I've always said to Adam and to others, to be remembered as one of the great players, you have to win multiple majors," Williams said. "The opportunity to try and get Adam major No. 2 and elevate himself to a special group of players in history would be a privilege."
Scott has not played his best golf this year, with a best result at T-21 (Sony Open) from six starts on the PGA Tour. He was only three shots off the lead making the turn on Sunday at the Arnold Palmer Invitational, but a poor back nine sank him to a T-31 at Bay Hill.
Still, Scott's refusal to let another chance slip away gives him positivity for his 22nd Masters start.
"I'd love to kind of get myself in that position again," Scott said. "I would like to think if I put myself in a position where I was in contention [this week at Augusta], I would have a crack."
MORE GOLF DIGEST MASTERS PREVIEW STORIES: