Vest Weather
Masters 2022: The (very) unofficial Masters record that Scottie Scheffler set on Saturday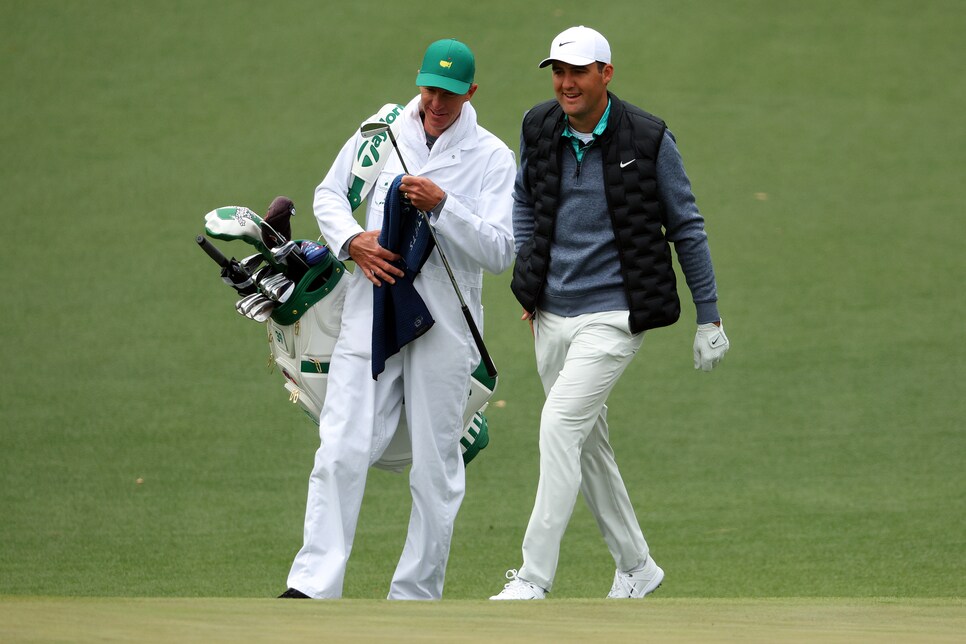 AUGUSTA, Ga. — It was cold at the 2022 Masters on Saturday, the kind of weather you could almost get away with complaining about to people who aren't lucky enough to be at the 2022 Masters. Almost. Golf writers spent most of the time in the comforts of the media center (Guilty!), and some patrons even had to wear gloves while holding their beers. The players didn't have it any easier.
It was full-on Layer Season out there at Augusta National as golfers got to show off their sharpest outerwear. Or, in Tony Finau's case, pretend you're attending an ugly sweater party. Seriously, wow.
"Vest weather is the best weather," Golf Digest co-worker/food critic Steve Hennessey always likes to say. And Scottie Scheffler had a nice quilted Nike one (Steve is also our top vest critic) that made up for whatever Finau was wearing. Scottie just didn't like wearing it when hitting a shot. Or a putt.
Instead, Scheffler took the garment off after every single time he racked up a stroke. And it appeared the World No. 1 put it back on before attempting the next. At times, it was frustrating to watch—and it had to be a Masters record for changing outerwear throughout a round. Heck, it would probably the the record at a British Open. Have a look: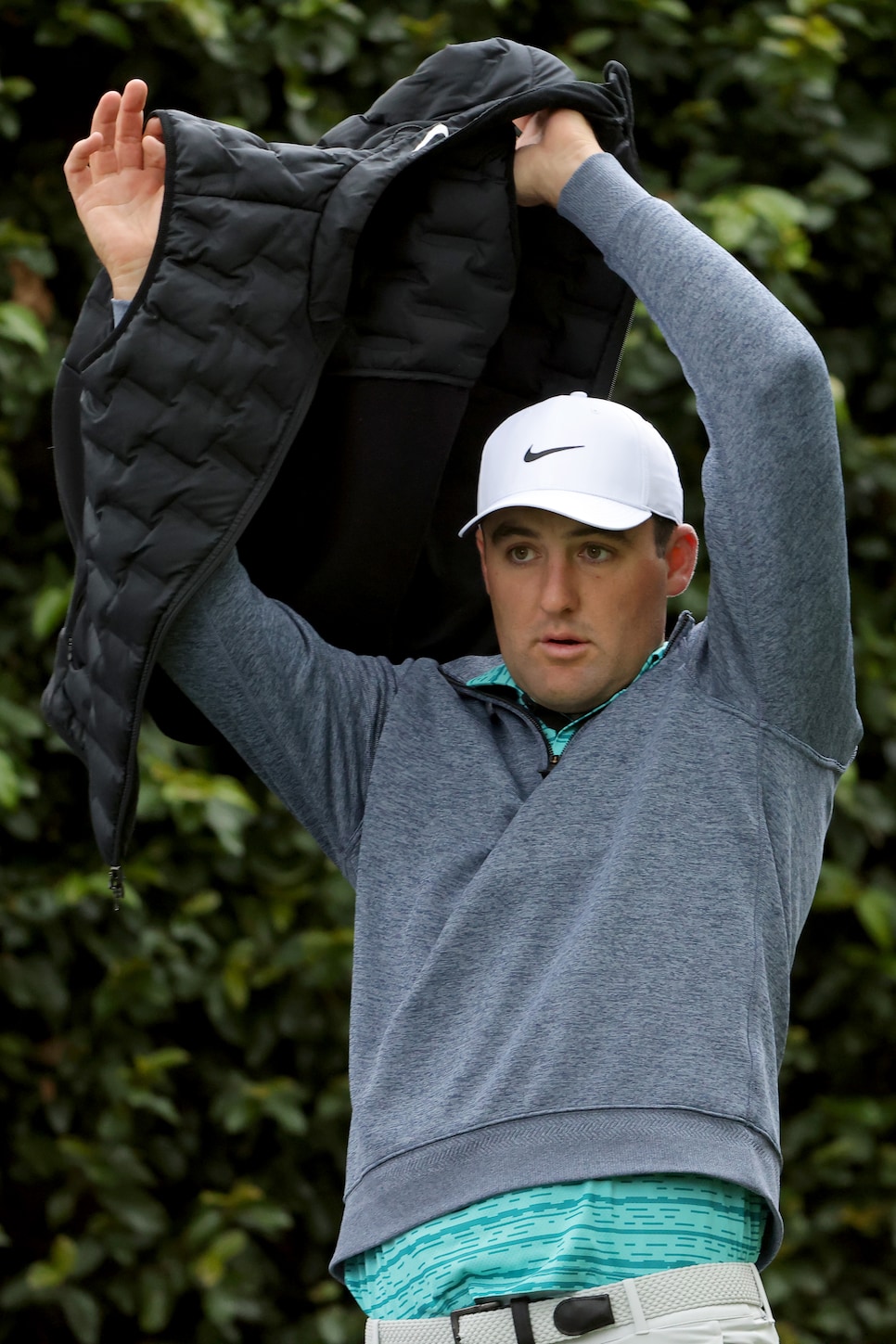 If we added that to our Masters drinking game, well, you'd have been passed out long before Scottie made the turn on Saturday. The busiest man on the property was Scheffler's caddie, Ted Scott: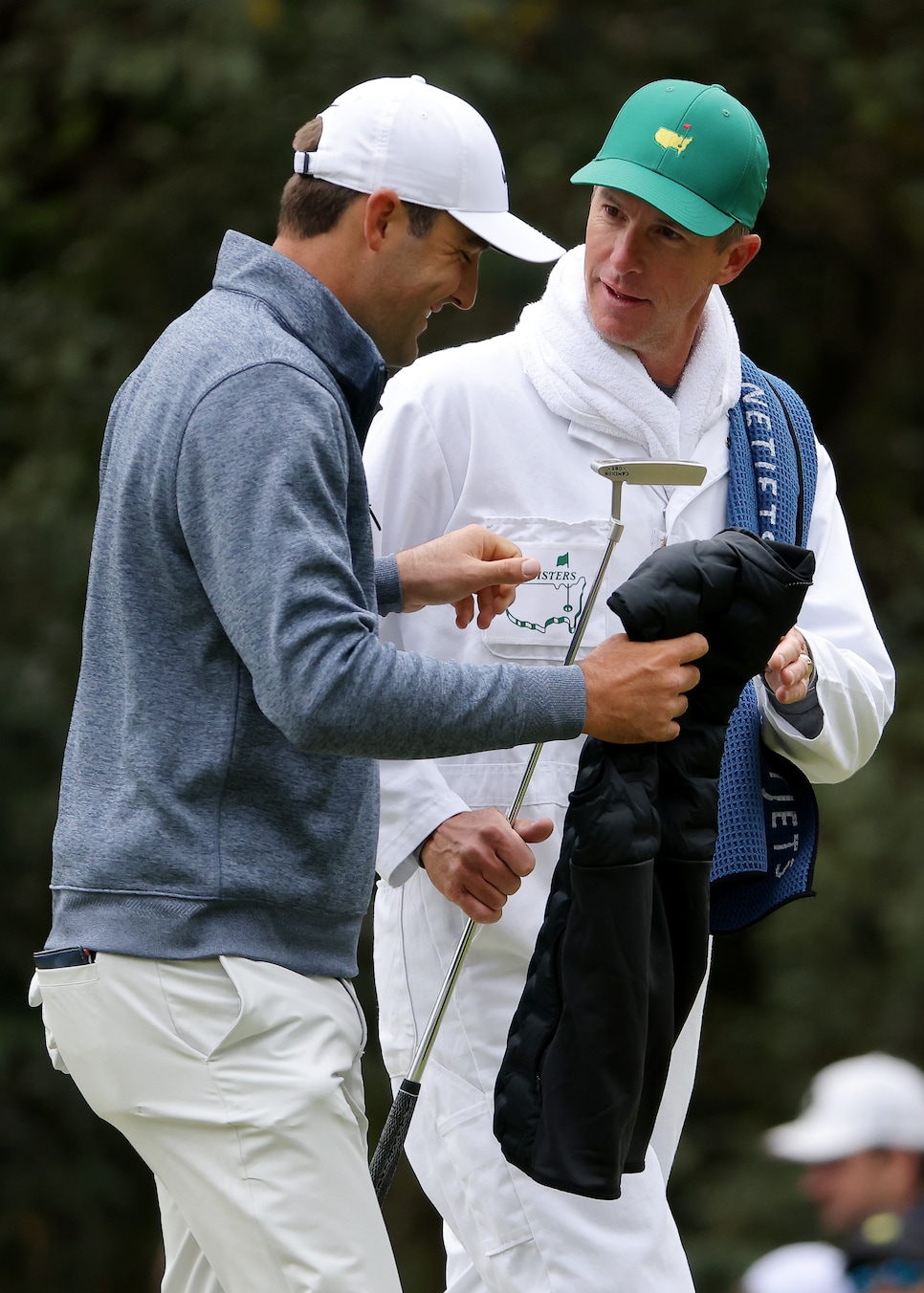 Putter. Towel. Vest. Dude was on top of his caddying game. I hope he makes a nice check this week. Oh, right. His boss is about to win $2.7 million. After making more than $6 million the previous five starts. So, yeah, he's making a nice check.
Anyway, not surprisingly, Golf Twitter was having a field day with the most talked about mid-round wardrobe change since Tiger sweated through his shirt at the 2018 PGA Championship:
Hey, whatever works. And if you look at the leader board right now, it's certainly working.