The Loop
Masters 2022: Overheard in the gallery at Augusta National on Friday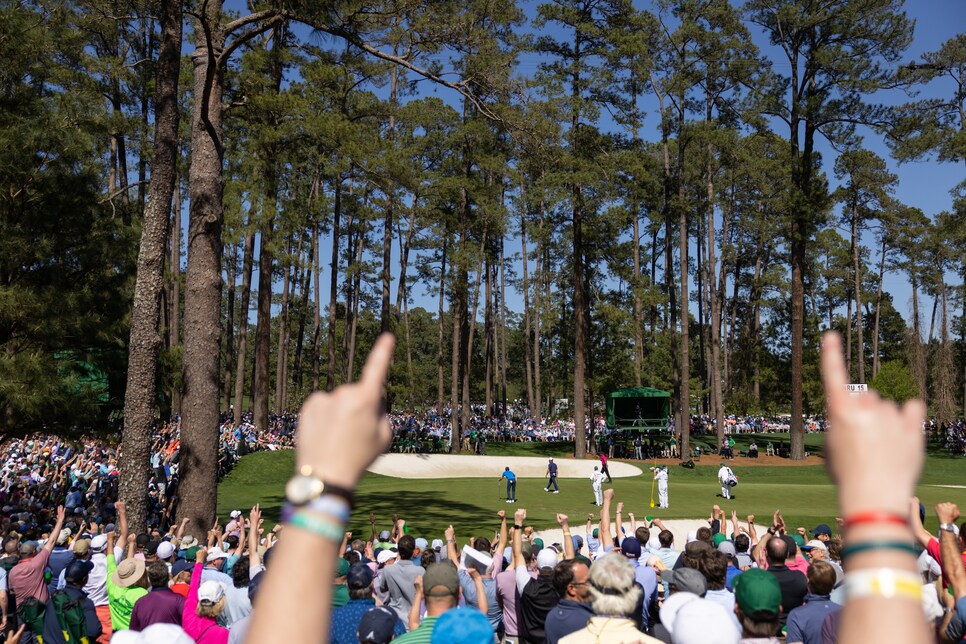 AUGUSTA, Ga. – As always, the people watching (and listening) around Augusta National did not disappoint on Friday. The vibes on these hallowed grounds are always upbeat at golf's largest outdoor cocktail party.
We'd even go as far to say the scenes at Augusta have exceeded normal years with the buzz of Tiger Woods making his comeback. And accordingly, it's been quite the party outside the ropes.
Lucas Herbert is lining up a putt on 10 when a gust of wind blows a pine cone near Herbert's line. Seamus Power, his playing competitor, hurries over to clear it out of his line.
Patron to his friend: "Is that his caddie?"
His friend: "No, that's actually a player. Everyone's just the best version of themselves here."
Patron watching Scottie Scheffler on the practice green: "Isn't it weird Scottie's stance is so closed on a short putt?"
Patron's friend after Scheffler makes two in a row: "Seems like it works."
His other friend: "Bro he's No. 1 in the world … pretty sure you shouldn't question him."
Matthew Wolff walks past marshal in the practice area en route to the first tee for his tee time.
Marshal: "Keep your head up, Matt. Take it one shot at a time."
Once marshal (and Wolff walks away): "That guy really thinks Wolff needs his advice?"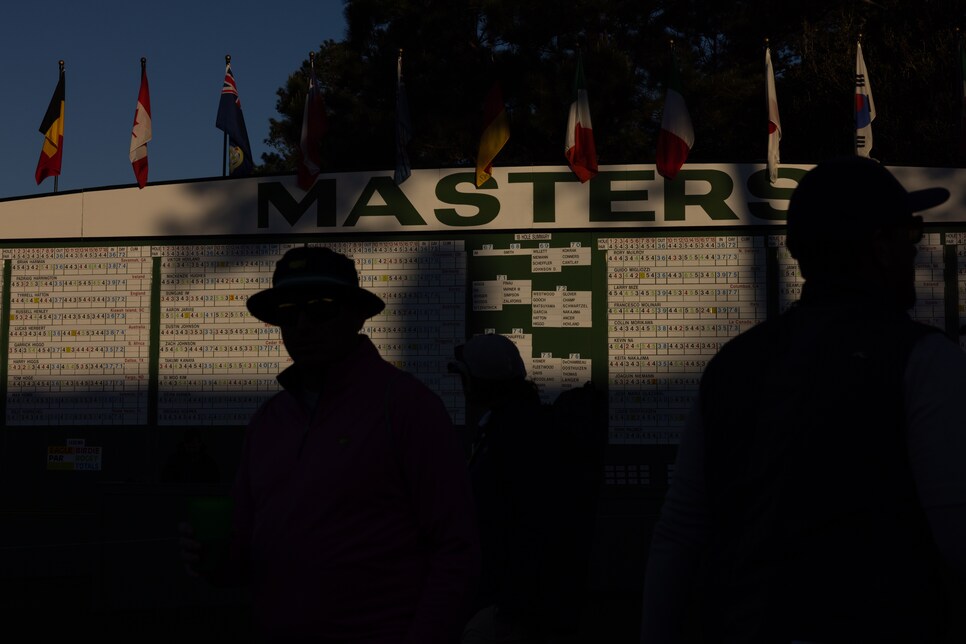 Patron to her friend outside the concession area: "You ready for something to eat?"
Her friend: "No, but I'd reckon I shouldddd eat so probably smart to soak up this booze."
(Editor's Note: This was 11:30 a.m.)
Patron walking down 1 fairway: "It's really amazing how you never see any garbage out of place here."
Five minutes later, a paper top from a beer rolls by.
Lee Westwood nails a tree to right of the 11th hole with his tee shot. Then hits a little punch back into the fairway.
Patron: "I feel like if I hit that shot in the Masters, it'd be the best shot I've ever hit."
Patron looking on as Max Homa's caddie walks by with Homa's coach, Mark Blackburn: "Let's go Max! I love your tweets!"
Gallery guard: "That was not Max Homa."
Patron as they walk away: "I guess it's obvious this is my first PGA Tour event."
Patron walking down the 10th hole: "This was all wet the other day … I saw someone eat it and ruin their boat shoes."
His friend: "That, my friend, is the beauty of this place. Augusta probably watched that unfold and were already fixing it while he was mid-slide."
More Masters 2022 stories from Golf Digest: