Finishing kick
Masters 2022: Are these the 10 greatest final rounds by Augusta champions? Statistically, yes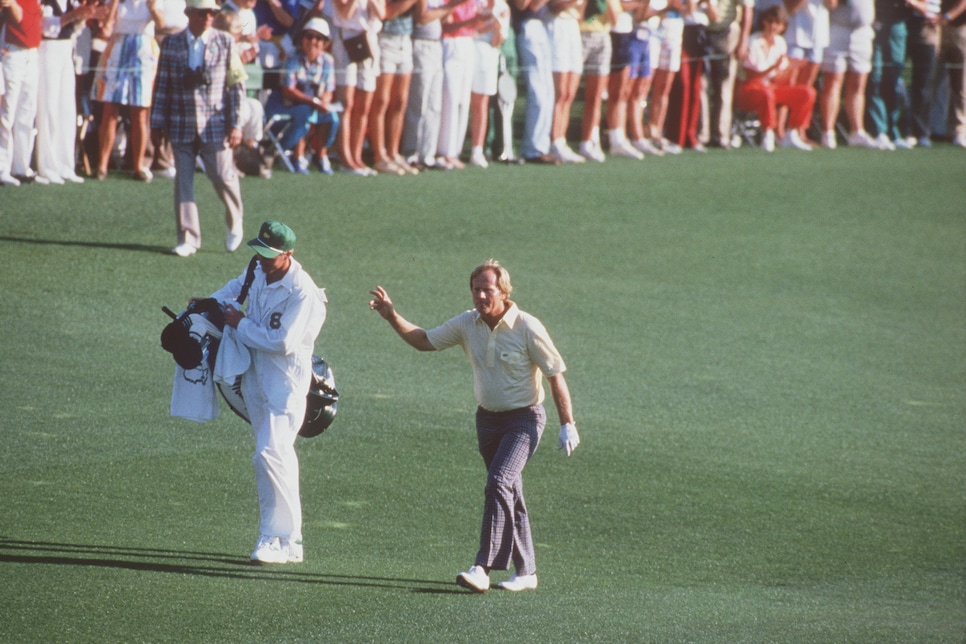 When you think of great final rounds in Masters history, certain rounds come to mind. Jack Nicklaus' 65 in 1986 at age 46. Gary Player's 64 for a come-from-behind win in 1978. Perhaps Nick Faldo's 65 to force a playoff that he won in 1989. All were truly fantastic works of golf on perhaps the game's grandest stage. But, from a statistical standpoint was one of them the best final round by a champion?
We broke out the spreadsheets and compared each Masters champion's final 18 to the field average on Sunday to make that determination. Are there other metrics we could have used? Sure. We chose this one because field average is at least an indicator of how difficult or easy the course was playing on that day.
It's why Bob Goalby's 66 in 1968—a fabulous round of golf by any standard—ranks 21st as the field averaged under par at 71.288. Dustin Johnson's 68 in 2020 ranks 41st. Patrick Reed's 71 in 2018 is a solid finish to the tournament but ranks next-to-last as he didn't even beat the field average of 70.491—one of only four times the winner failed to do so in the final round. Further, none of our top 10 is from the last 25 years, a testament to the increasing depth of the fields over time.
So, without further ado, here we count down the top 10—including one round where the winner didn't even break 70.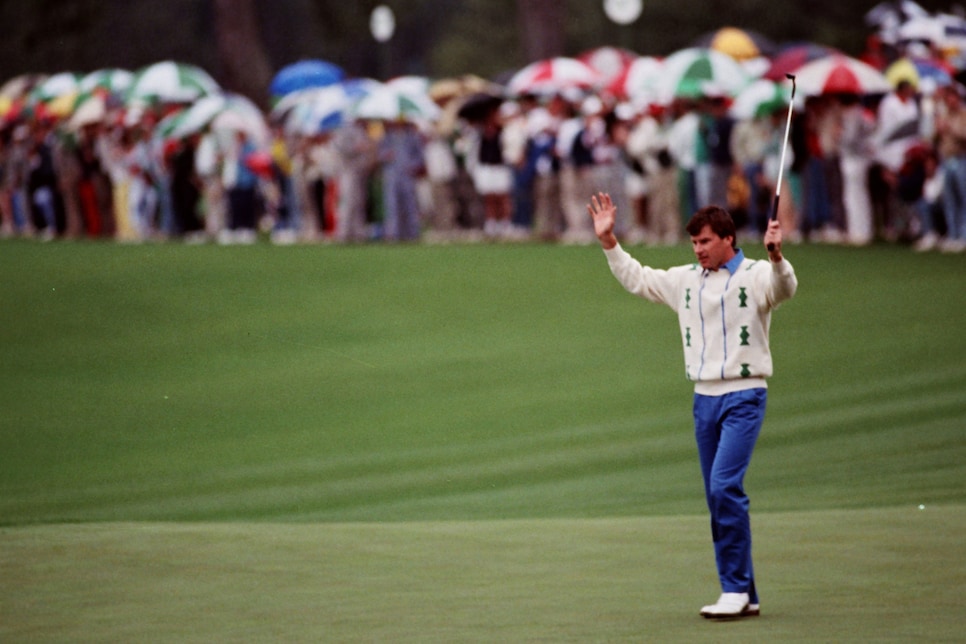 Faldo: 65
Field Average: 71.673
Differential: +6.673
Faldo finished a disappointing third-round 77 on Sunday morning, grabbed another putter and headed for the practice green. Rarely has an equipment switch proved so fruitful. Faldo carded eight birdies during a final-round 65 before sinking the clincher—a 25-footer on the second playoff hole—for the win.
Faldo: 67
Field Average: 73.682
Differential: +6.682
Not since 1979 had a player started the final round of the Masters six strokes behind the leader at the start of Sunday's play and won. Faldo hit 16 greens in a brilliant final-round 67 to win his third green coat, becoming the sixth man to win three or more Masters.
Nicklaus: 65
Field Average: 72.042
Differential: +7.042
Considered by many the best final round in Masters history. It's certainly one of the most replayed. But it's just No. 8 on this list because the field played close to level par. Still, there's nothing taking away from Nicklaus' dazzling final-nine 30 that included an eagle-birdie-birdie stretch on holes 15, 16 and 17. Twenty-three years after his first Masters title, Nicklaus had earned his sixth green jacket.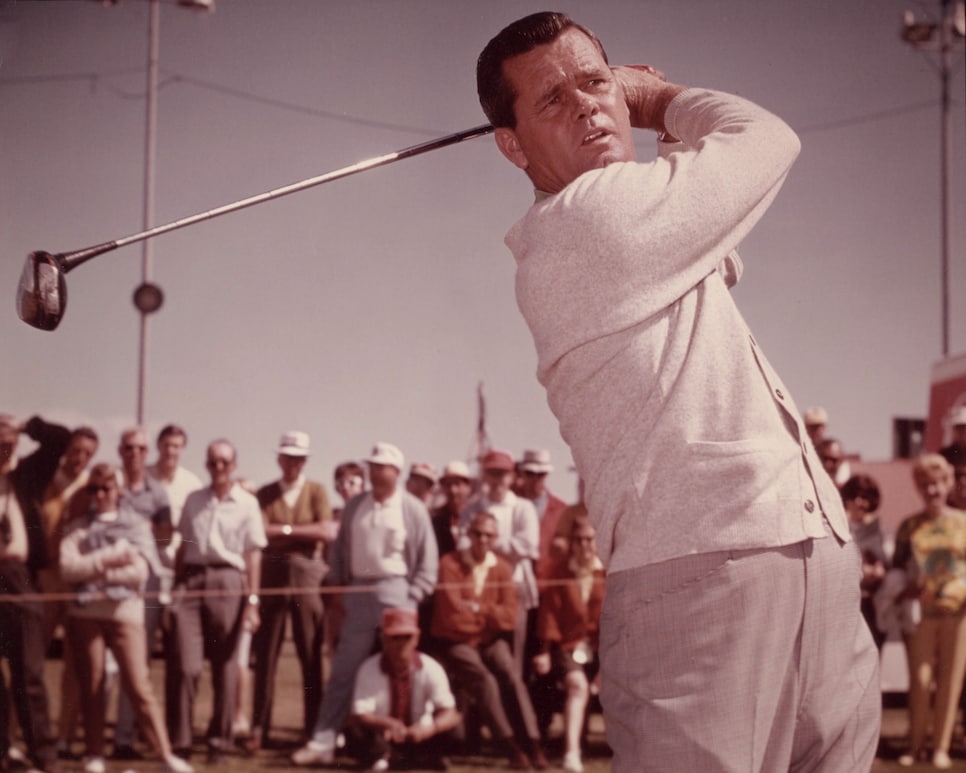 Brewer: 67
Field Average: 74.2
Differential: +7.2
After three-putting 18 and then losing in a three-way playoff the year before, Brewer used birdies at 13, 14 and 15 to edge Bobby Nichols by a stroke. Brewer's play was notable on a day when the field was more than two shots over par on average.
Burke: 71
Field Average: 78.26
Differential: +7.26
A 71 on the greatest final rounds in Masters history? You bet. At the start of the day, Burke trailed amateur Ken Venturi by eight shots. But Venturi's score climbed to an 80 (not far from the field average) in the severely gusting winds. When Burke sank a four-footer for par after a blast from the sand on the 72nd hole, he had a 71 (one of only two subpar rounds that day) and the victory.
Wall: 66
Field Average: 73.4
Differential: +7.4
Using a closing 66 (that included as many birdies as pars—8), Wall moved from six strokes back to the top of the leader board, winning the title by two strokes over defending champion Arnold Palmer. "I told one of the writers that 66 might give somebody a scare," Wall said. "But I was just talking through my hat. I didn't think it could happen on this golf course."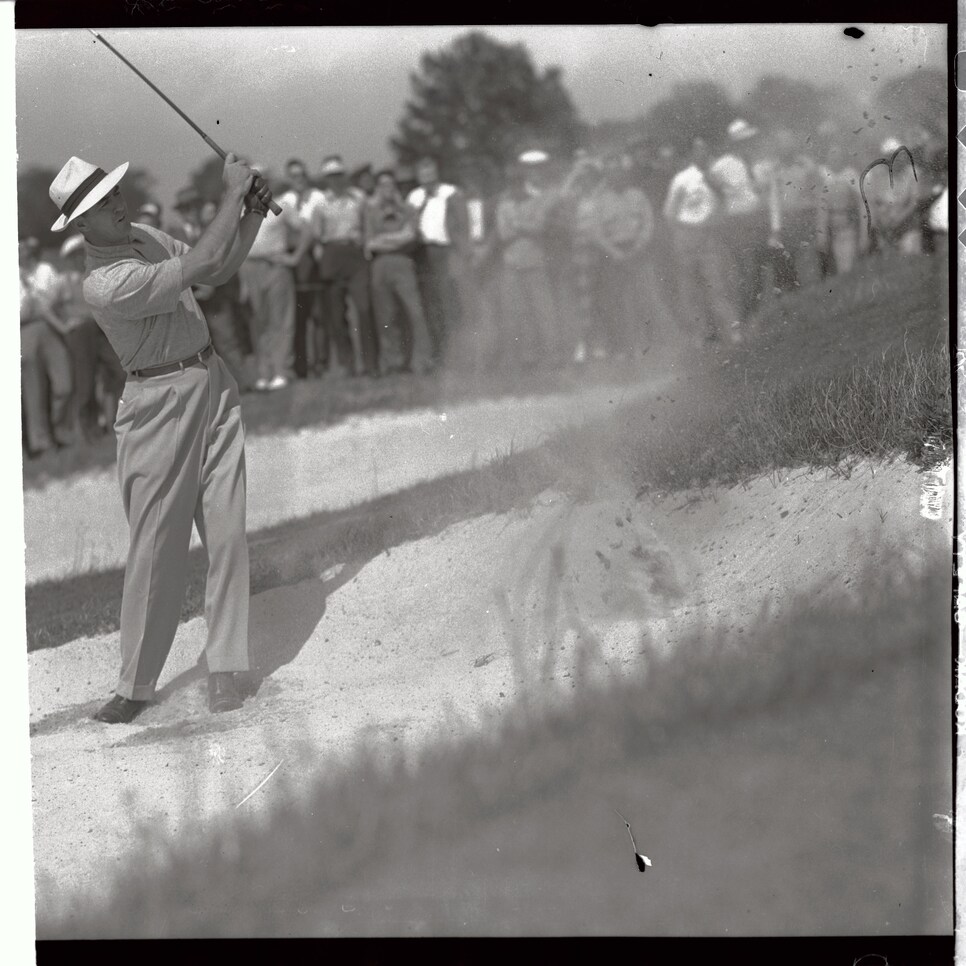 Snead: 67
Field Average: 74.453
Differential: +7.453
Snead blitzed Augusta National on the weekend with a pair of 67s, the latter featuring eight birdies, the last a 22-footer on the final hole to provide a three-stroke margin over Johnny Bulla and Lloyd Mangrum. As it had been most of the week, the blustery conditions had the field nearly 2.5 shots over par.
Ford: 66
Field Average: 73.95
Differential: +7.95
Standing 225 yards from the 15th green—the same spot from where he found the water a day earlier–Ford ignored his caddie's advice, went for the green and made it. The ensuing two-putt birdie was Ford's third in four holes and a holed-out bunker shot on 18 gave him a final-round 66 that was nearly eight shots better than the field. "I told my caddie that we had to go for it," Ford said. "They don't remember you if you finish second here."
Player: 64
Field Average: 72.17
Differential: +8.17
The lowest final round by a champion (64) is No. 2 on our list because the field was nearly level par. Player played the second nine in an exceptional 30 on Sunday to overtake Rod Funseth, Hubert Green and Tom Watson to win his third Masters title at age 42.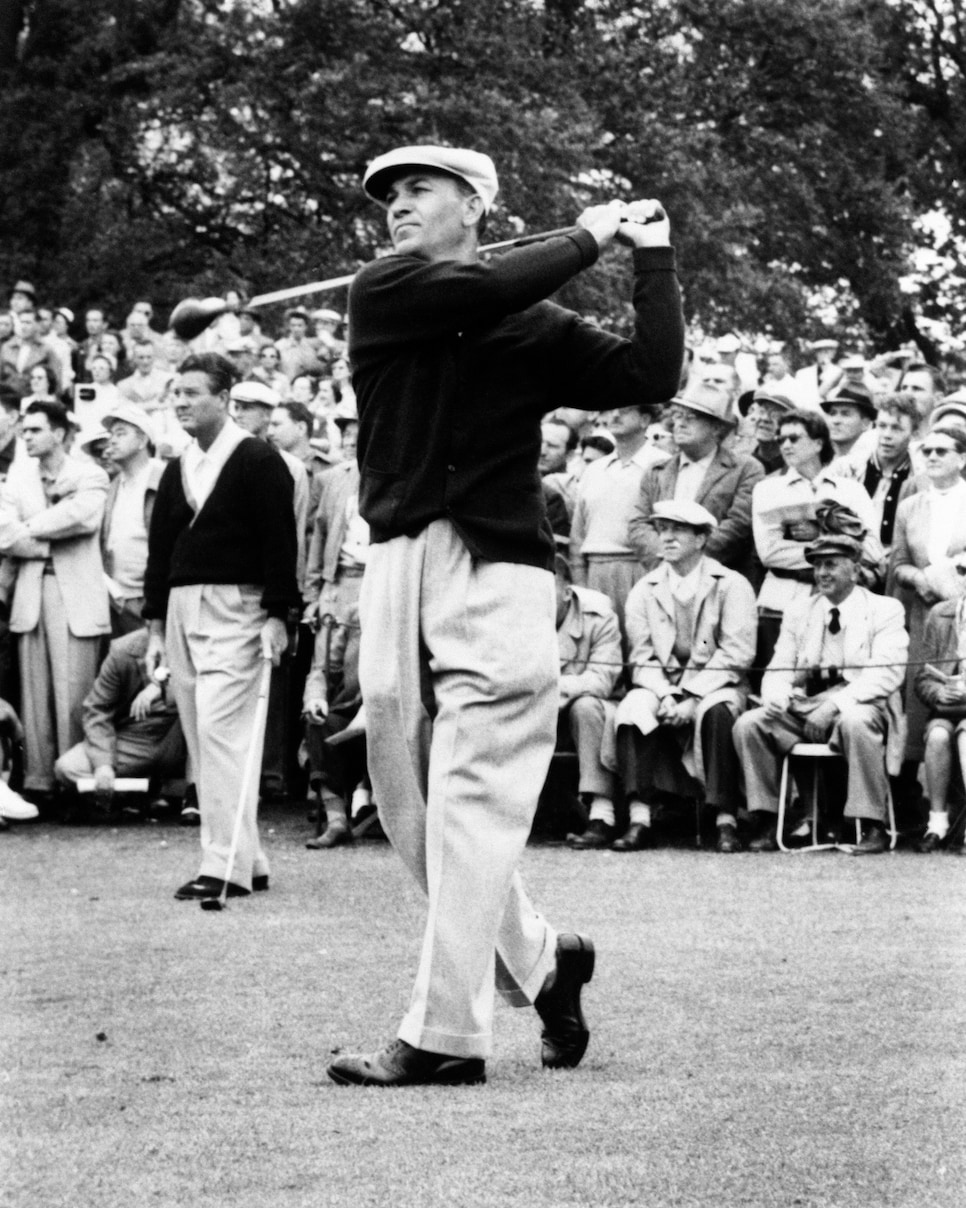 Hogan: 68
Field Average: 76.407
Differential: +8.407
Considered by many the finest final round in Masters history. We agree. On a day when the field struggled to break 77, Hogan played precision golf, recording a four-birdie, no-bogey 68 that produced the greatest margin between final-round score and field average in tournament history. Oh, it got him his first of two green jackets, too.