News
Masters 2020: The parallel stats between Jack Nicklaus in 1986 and Tiger Woods in 2020 are nothing short of eerie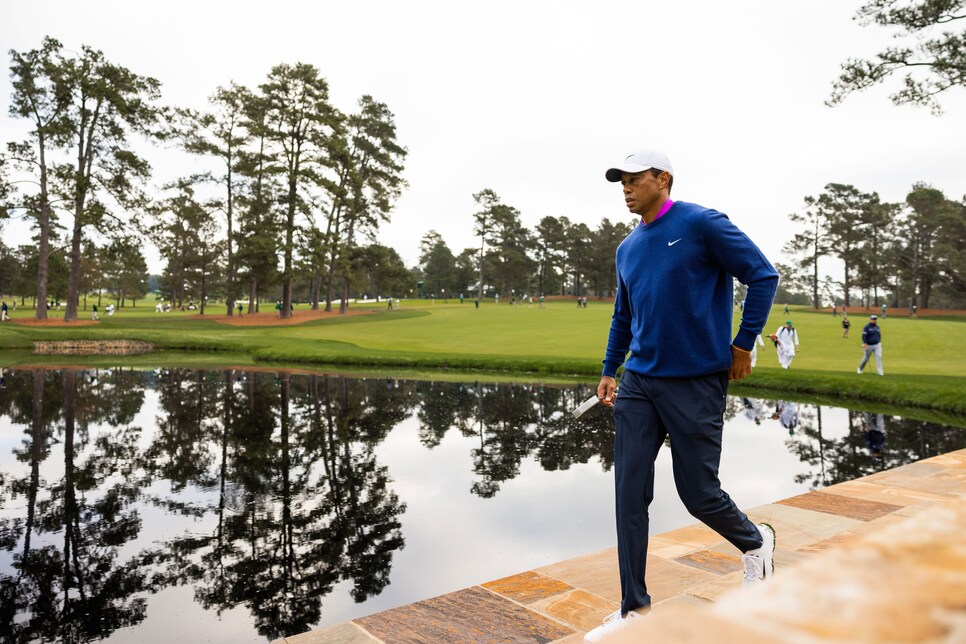 For those paying attention, some interesting parallels existed between Tiger Woods in 2020 and Jack Nicklaus in 1986 as we entered this week. Tiger, in defense of his 2019 Masters title, sat 33rd in the world—which just happened to be the same position Nicklaus was ranked before he won his sixth green jacket. And Tiger is making his 23rd appearance in the Masters—just like Jack was back in 1986.
Some fun stats, for sure. But those symmetries became more real—and eerie—on Saturday morning when they wrapped up the second round of play at Augusta National. Tiger shot 68-71 to sit at five under par after 36 holes. That leaves him at T-17 for the tournament. Well, guess what: Back in 1986, Nicklaus' position was ... wait for it ... T-17. Yep the same exact position with Tiger looking to match Jack's record of six Masters titles.
That's too good. Also, as noted by stats guru Justin Ray on Twitter, Jack sat six shots back of the lead after 36 holes in '86, whereas Tiger is just four back. So that will only add more hope for those rooting for Tiger to earn a 16th major title with a win this week. That'd be the first time a Masters champion has gone back-to-back at Augusta since Tiger in 2001 and 2002.
If you buy into this Tiger/Jack narrative, and there's some strong evidence in this favor, that would mean there's at least a chance of some more history accomplished by Tiger at Augusta National.
Of course, it will take an extraordinary effort with such a talented leader board. The No. 1, 2 and 3-ranked players in the world share the lead after 36 holes, which is the first time the top three ranked players in the world are tied at the top of any major ever. But none of the players have the experience winning majors like Tiger does, so he has that on his side as he looks to add another improbable chapters in golf's history books.
MORE MASTERS 2020 CONTENT FROM GOLF DIGEST: