News
Masters 2020: This year's trip to Augusta involved some surprising travel detours for the British press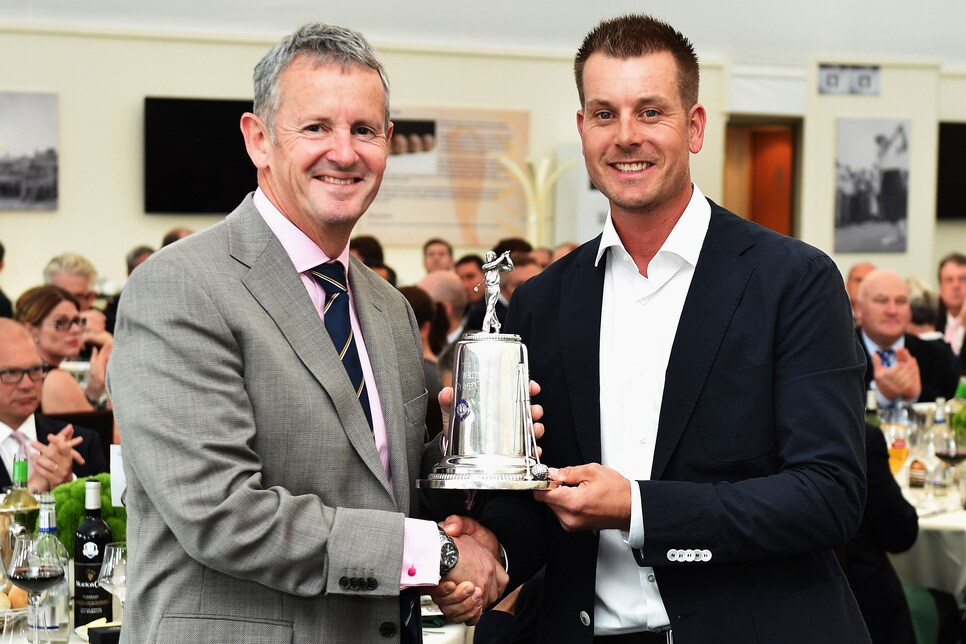 The Daily Mail's Derek Lawrenson (left) is among five British writers who traveled to Augusta to cover the Masters, but first quarantining in Bermuda.
David Cannon/R&A
From its earliest days, the prominent presence of a British press pack has been part of the Masters. Bobby Jones and Clifford Roberts, founders of Augusta National, were smart enough to know that, if their still-fledgling event was ever to attain the global status it holds today, high-profile coverage in the United Kingdom's premier newspapers was a priority. So it was that the club "took care of" travelling expenses for the likes of Henry Longhurst (The Sunday Times), Leonard Crawley (The Daily Telegraph). Peter Ryde (The Times) and Pat Ward-Thomas (The Guardian).
All of which is in marked contrast to the convoluted travel itinerary the diminished but still five-strong United Kingdom representation has gone through to be in attendance at this week's Masters. Since March 16 and the outset of the COVID-19 pandemic, it hasn't been possible for many British nationals to enter the United States if they have been in the U.K., Ireland, Schengen zone, Iran, Brazil, or China within the previous 14 days. So, faced with those travel restrictions, four members of the British press—Derek Lawrenson (Daily Mail), David Facey (The Sun), Jamie Corrigan (The Daily Telegraph) and David Walsh (The Sunday Times)—were forced to get inventive.
"The guys in my office were keen to explore different ways to get to Augusta, given that I would first have to do two weeks of quarantine outside the U.K.," Lawrenson says. "We looked at the alternatives and came up with three—Iceland, Turkey and Bermuda. I went for Bermuda."
Walsh (whose sister lives on the island) was another who chose Bermuda, while Corrigan and Facey opted for the cheaper option of heading to Turkey. All were able to function professionally during their two weeks in "exile." Facey and Corrigan were at the Istanbul Basaksehir versus Manchester United Champions League soccer match, as well as covering their golf beats. Walsh and Lawrenson, who researched Masters preview pieces with 2017 champion Danny Willett and European Ryder Cup captain Padraig Harrington, were able to attend the PGA Tour's Bermuda Championship.
The "ordeal" is far from over though. Upon their return to the U.K after the Masters, all five men will have to quarantine for another fortnight. That's five weeks of their lives just to cover a four-day tournament. Somewhere, Longhurst et al are surely shaking their heads in wonder. Over a glass or two of red wine, of course.