News
Masters 2020: Rory McIlroy had about as terrible a Friday morning as you could imagine at Augusta National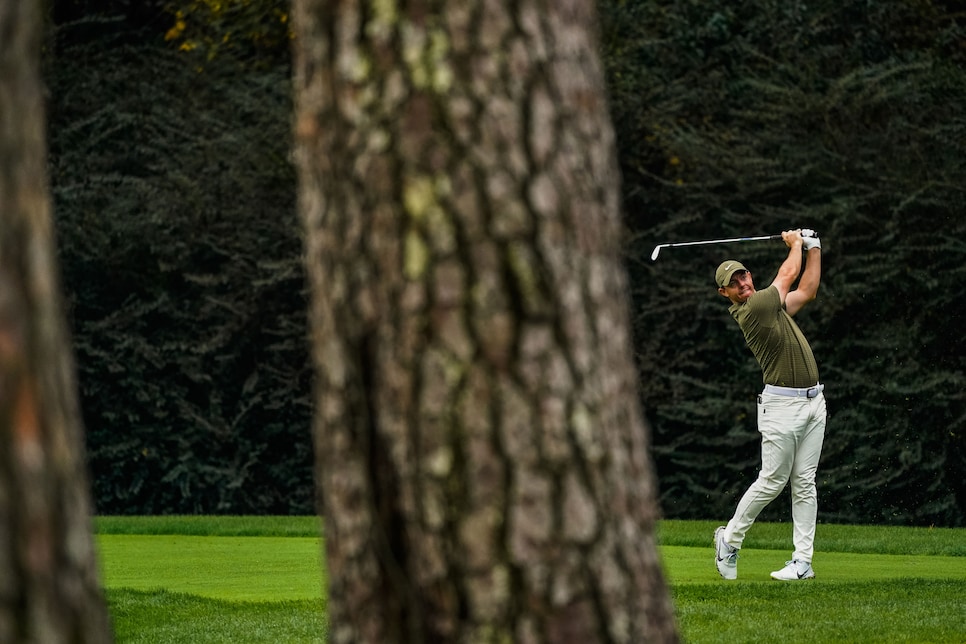 AUGUSTA, Ga. — There are good people in golf, and Rory McIlroy is one of them. But facts are facts. There remains one thing on McIlroy's golf resume that he lacks, and it's a Masters title, and his play on Friday morning all but assured that's not changing anytime soon.
At least he only has to wait five months until his next crack at the career Grand Slam.
McIlroy awoke at even par after nine holes as he rolled up to Augusta National on Friday morning, ready to resume his round. The ground was wet and the greens pillow soft—which, historically, has been the type of course McIlroy has thrived on (see his 2011 U.S. Open win at Congressional, 2012 PGA win at Kiawah). He hits it high and he hits it far, and he loves to play aggressive, and this version of Augusta is begging for aggression.
His first shot of the day was from the greenside bunker right of the 10th green. It trickled out to 10 feet and he could not save par. But pars on 11 and 12 meant he still had the two back-nine par 5s (13 and 15), both of which he can easily reach with an iron.
To do that, however, you need to find the fairway, not have the wheels fall off. McIlroy hit a snap hook off the 13th tee, a violent snipe that brought back nightmares of the 10th tee in 2011. A search party in the woods left of the creek found his ball behind a bush. Without a chance to make a real swing at it, he took an unplayable, en route to a certainly frustrating bogey 6.
The left miss returned again on 14, leading to yet another bogey. He then missed right of the fairway on 15, but still managed to make birdie.
Then came the par-3 16th, where his tee shot was nothing short of shocking for a player of his caliber—a massive pull with a 9-iron that plopped into the middle of the water hazard. "That's so bad. Oh my god," McIlroy said, not so much angry as profoundly disappointed. Disappointed, and genuinely shocked.
Nick Faldo summed it up perfectly from the booth: "He just cannot believe his follow-through now. He's got no trust on how to hit a fade."
To his credit, McIlroy did manage to get up-and-down for bogey and parred the last two to salvage a 75. After a quick turnaround—he finished his round at 9:55 a.m. local time and was set to tee off his second just a half-hour later—McIlroy will now need to shoot something awfully low to avoid missing the Masters cut for the first time since 2010, when he was 20.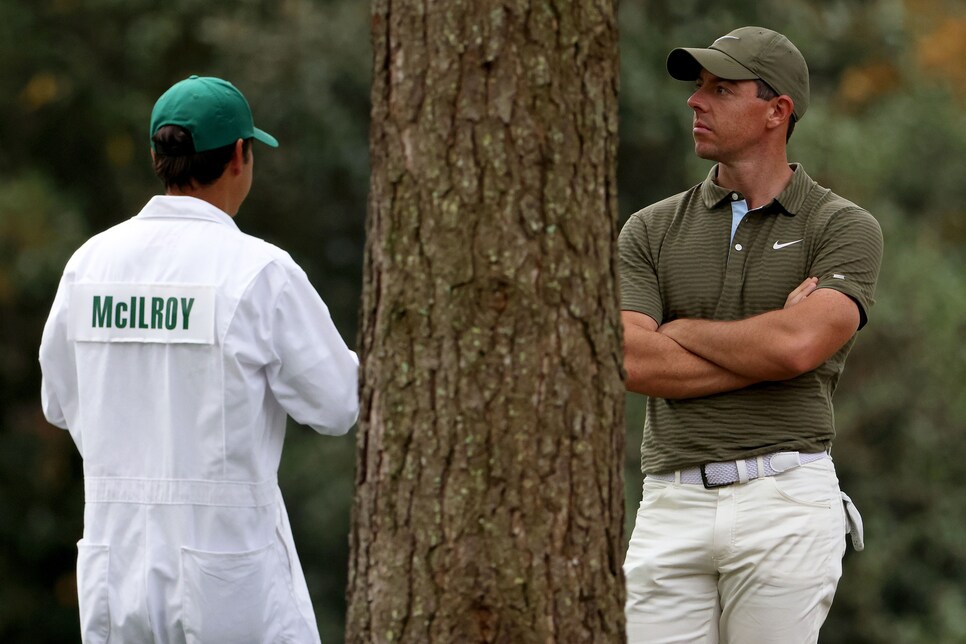 Perhaps this shouldn't be a total surprise given McIlroy's form since the tour restarted post-COVID hiatus. McIlroy was the consensus best player in the world before the break, with seven straight top-five finishes in his last five starts before the tour halted. He has zero top-five finishes in his 12 starts since and has not been in contention apart from a half-chance at the U.S. Open.
Still, it's shocking to see McIlroy potenitally shooting himself out of contention so early at Masters, the one prize that still lays beyond his reach. He could turn things around, of course, (Craig Stadler won the Masters after shooting an opening 75 in 1983). But with conditions this soft, you're not likely to win this Masters with a round of 75 thrown in there.
April cannot come soon enough.