News
Masters 2020: Here's why you (likely) won't see any holes-in-one on Sunday like in years past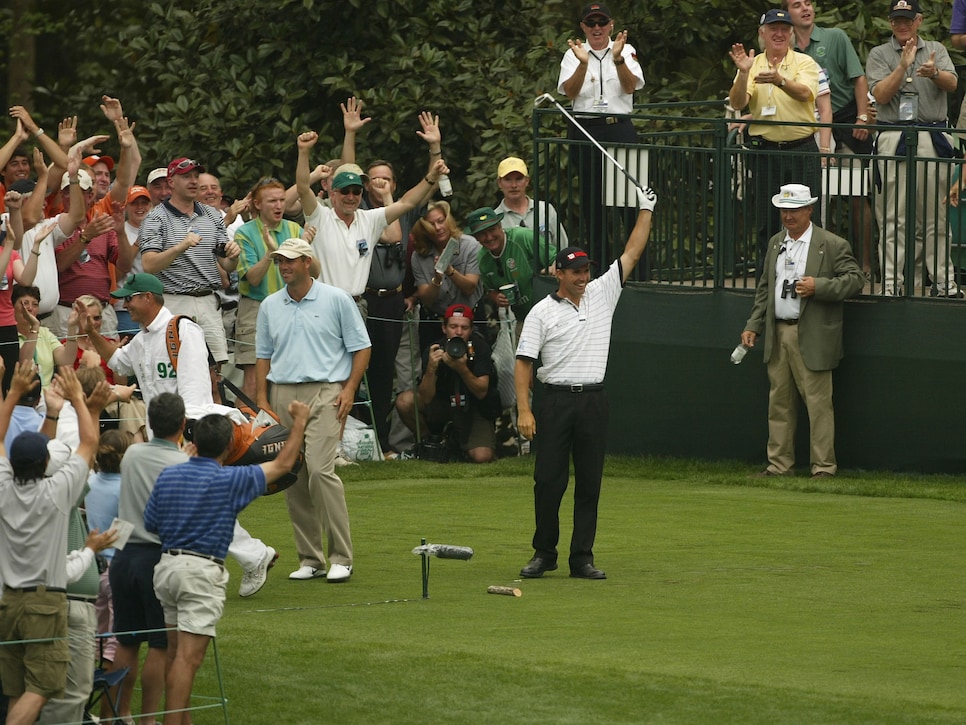 Augusta National, it appears, has gotten tired of at least one Masters tradition. The friendly final-round pin placement on the par-3 16th is no more.
Golf Twitter awoke on Sunday to the surprising revelation of a back-right pin for the course's final par 3. Surprising both for the location and for the fact that those pin sheets people like to (over)share actually provided some interesting information.
Golf fans have gotten used to seeing that back-left hole location through the years that has allowed players to use the right-to-left slope to great success. In just the last 15 years, there have been 14 aces on the hole, with nearly all coming in the final round.
Of course, that pin has produced excitement in other ways as well. Last year, Tiger Woods coaxed his tee shot to within three feet to set up a birdie that gave him a two-shot lead as he went on to claim his fifth green jacket. His previous Masters win in 2005? You probably remember what happened there. (Hint: IN YOUR LIFE HAVE YOU EVER SEEN ANYTHING LIKE THAT?!")
Anyway, check out what the players are facing on Sunday this year instead: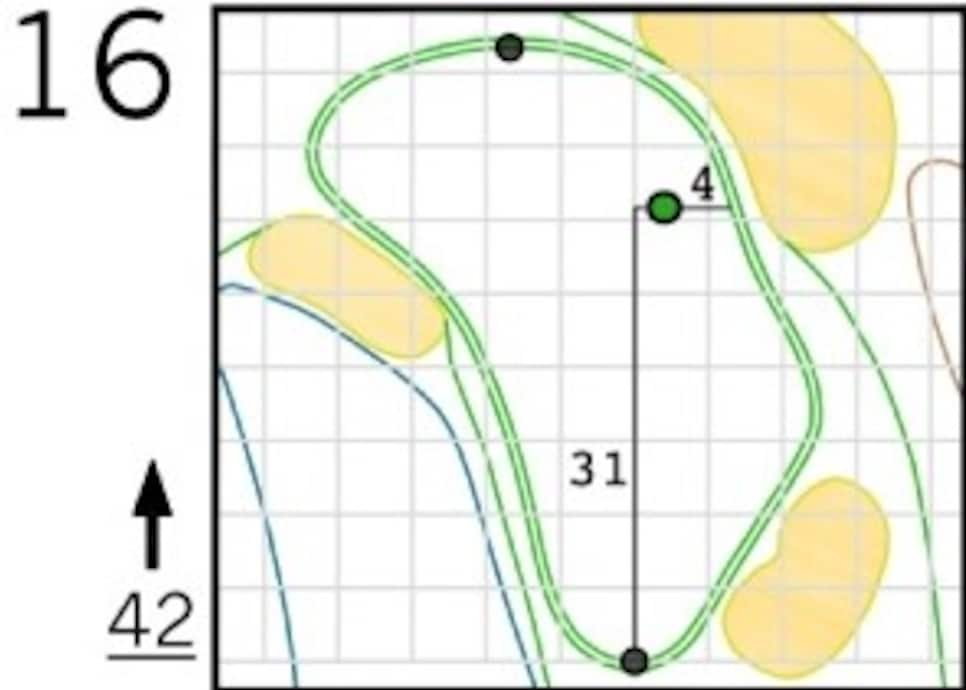 Not quite as inviting, eh? Especially with greens playing softer than usual this year, it's going to be tough to hit one close there. Although, as Jack Nicklaus showed in his famous duel with Johnny Miller and Tom Weiskopf in 1975 when the pin was in a similar spot, you don't need to hit it close there to make birdie.
So we still could see some excitement, just don't expect to see a hole-in-one. That's bad news for gamblers who took the +180 prop bet, but good news for leader Dustin Johnson.