News
Masters 2020: Birthday boy Jon Rahm's second ace of the week is spellbinding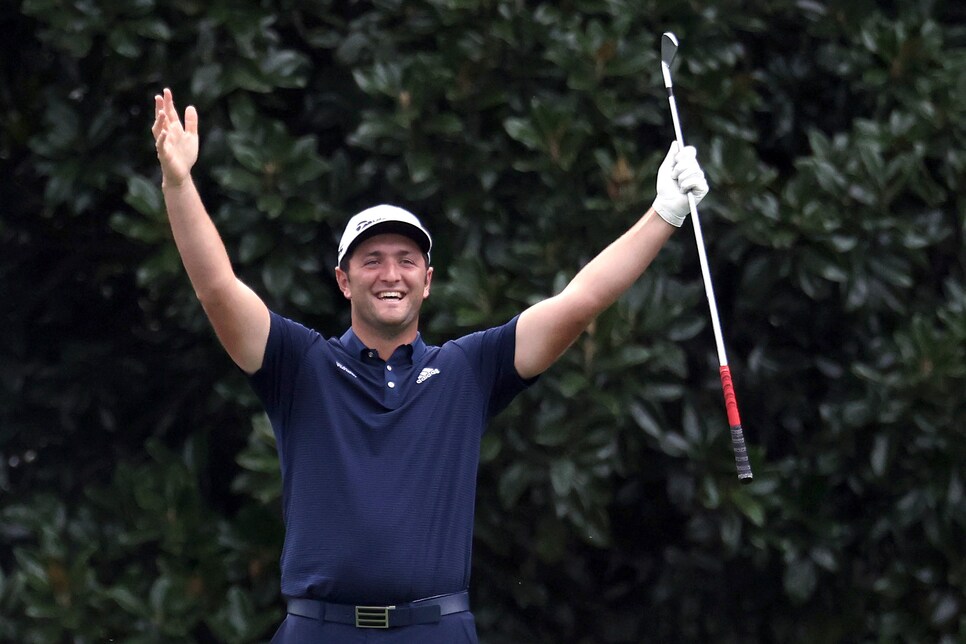 Jon Rahm of Spain celebrates skipping in for a hole in one on the 16th during a practice round prior to the Masters at Augusta National Golf Club.
Rob Carr
AUGUSTA, Ga. — Take your "Masters doesn't begin until the back nine on Sunday" platitude and bury it in the yard. Because Jon Rahm has captured this tournament by Tuesday afternoon.
OK, that's an exaggeration. Yet those who are backing Rahm in their Masters pools have to like their chances given the Spaniard's practice-round feats.
On Monday Rahm, who enters the week ranked No. 2 in the world, made a hole-in-one at Augusta National's fourth hole. He then followed it up with a second ace on Tuesday at the 16th hole, only in even more astonishing fashion—by skipping a ball over the pond:
If that wasn't enough, Tuesday was Rahm's 26th birthday. Kind of puts that cake you got on your b-day celebration to shame, doesn't it?
Unfortunately, the club does not hand out crystal for practice round aces and eagles. And at least half the audience reading this is making the same corny, "He's using them all up!" joke. But the way things are trending, Rahm should be hauling in plenty of crystal this weekend, and perhaps adding to his wardrobe along the way.