News
Masters 2020: Bryson DeChambeau gives surprising, and sweet, answer about the best week of his life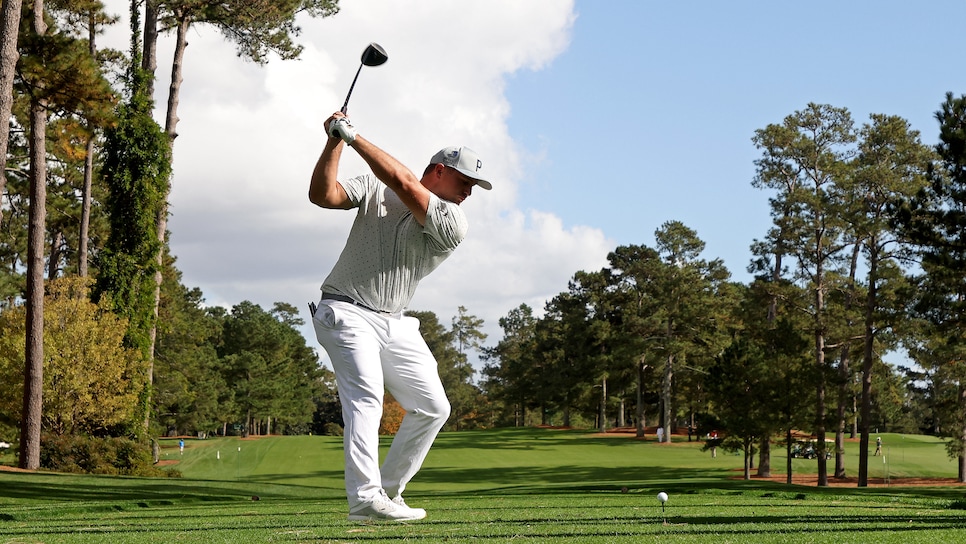 AUGUSTA, Ga. — Bryson DeChambeau has won a major championship, one that proved his methods true and his doubters wrong. He is among a short list of golfers to have captured the U.S. Amateur and NCAA Championship. He has represented his country at the Ryder Cup, Presidents Cup and the Walker Cup. Clearly the man is not short on indelible moments of success.
Yet DeChambeau, speaking at Augusta National Tuesday, asserts the best experience of his career came at this tournament four years ago when he competed as an amateur.
"Like I said to many amateurs this week, it is the greatest single week of my life, no matter if it was a major championship win in the U.S. Open or winning PGA Tour events, I still say that that amateur week, that experience, was the greatest moment in my life," DeChambeau said. "Just from everything, I don't know how to explain it other than that."
This event is not short on romanticism, so one could forgive Bryson for viewing that week in a sepia-toned gaze. Conversely, Bryson's answer was clear and of creed, without much semblance of revision. Moreover, it was an auspicious debut for the then-22-year-old. At one point in the second round he was second only to Jordan Spieth.
"My fondest memory was on 12 when I hit that shot in there to a foot on Friday with Spieth and being close to the lead," DeChambeau recalled. "The crowd and everything about it was just electric. I don't know what else to say. It was amazing, the patrons were incredibly supportive of the amateur having a chance to potentially do something special on the weekend."
Bryson was undone with a triple at the 18th on Friday, dropping him out of contention. He ultimately finished T-21, earning Low Am honors in the process, which serves as his best finish to date at the Masters.
Good as his week was on the score board, it was the extracurriculars that stick with DeChambeau, highlighted by his clubhouse accommodations.
"Being up in the Crow's Nest was one of the best experiences, as well, getting to sleep there at night and experience that as a tradition," DeChambeau said. "That needs to keep going on and it's a tradition unlike any other, and I feel like it's something that every amateur needs to experience."
A lot has changed since 2016. Bryson mania is in full force at Augusta National before this Masters unlike any other. As he brings the game to the precipice, Bryson took one more trip to the past to offer a piece of advice to his former self.
"Patience is a huge part of success. I wanted to succeed immediately back then, and my game wasn't ready," DeChambeau said. "My brain wasn't ready. My body wasn't ready. I think people talk about how every five years, you change as a human being, and that is absolutely true."