News
Masters 2020: Augusta National chairman says 'We are at a crossroads' regarding distance gains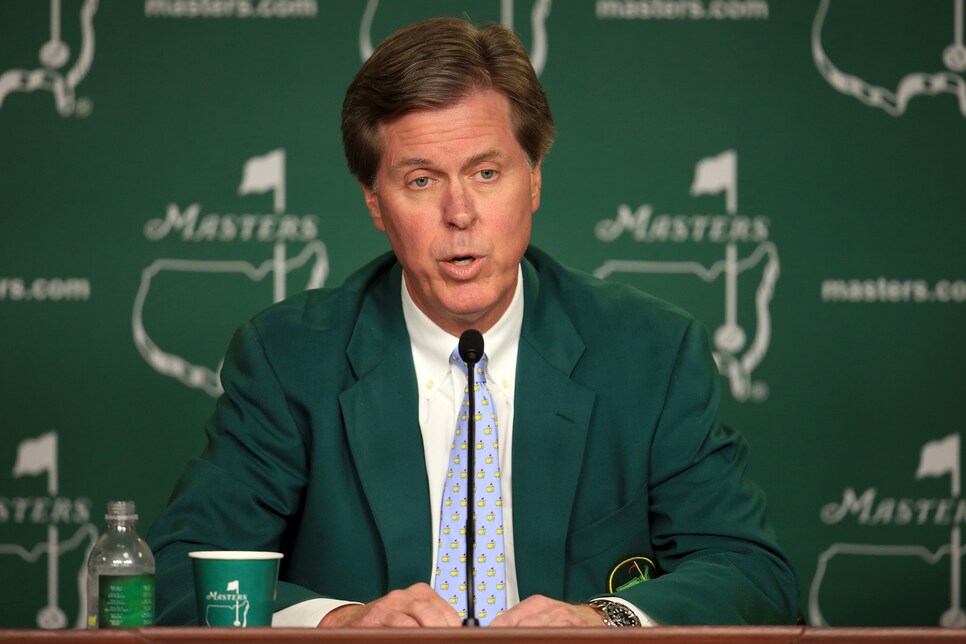 AUGUSTA, Ga. — Distance gains have been a prominent conversation at Augusta National since Tiger Woods bludgeoned the Masters to his will 23 years ago, the club responding by stretching out the course, adding trees and growing out the second cut, and buying surrounding property in the event future alterations might be needed. This conversation has been amplified in 2020, partially due to the USGA's Distance Insights Project but mostly because of Bryson DeChambeau.
The 27-year-old's transformation into a fledgling long-drive contestant resulted in a U.S. Open title, DeChambeau bombing and gouging venerable Winged Foot as if it was a standard tour venue. The prospect of him doing the same to Augusta National is not so much a storyline as it is the storyline in this tournament's lead-up. Which is why Augusta National chairman Fred Ridley did not dance around the subject in his State of the Masters address Wednesday, stating "We are at a crossroads as it relates to the distance issue."
"I do think that we're coming closer to a call to action," Ridley said. "As it relates to our golf course, we have options and we will take the necessary actions to stay relevant."
Ridley prefaced his comments that, thus far, he has been reluctant to make major changes when it comes to adding distance to the course. "Sometimes when you do that there are unintended consequences," Ridley said. He continued that tinkering with yardage may disrupt the philosophy of a hole, the philosophy that Bobby Jones and Alister MacKenzie had in mind when designing Augusta National. "The scale and the scope of the hole changes. The look of the hole changes."
However, Ridley agrees that distance gains have affected the way the course was intended to be played, specifically citing what's happened to the par-5 13th.
"It still provides drama, but its challenge is being diminished," Ridley said. "We don't think it's good for the Masters, we don't think it's good for the game."
But one of the most obvious ways for the Masters to respond may not happen in 2021.
Since Augusta National bought land along its northwest boundary from neighboring Augusta Country Club in 2017, there has been an expectation that one day that land would be used to build a new tee box at the 13th, lengthening one of the most famous holes in golf beyond its current 510 yards. Though satellite images show development on the acquired land, don't necessarily expect to see it lengthened next April.
"I can say no to that," Ridley said. "Our season is under way. We would not make any changes in that period."
With the issue at hand much larger than the Masters or Augusta National, Ridley noted the need to find a balance, especially for the thousands of courses that don't have the resources that this club has. Perhaps more than anything, worried about a mixed message.
"You don't want to make the game harder," Ridley said. "On one hand we want to say we want to grow the game, and on the other hand we're saying we're worried about distance. I think everybody just has got to get their head together and figure it out."
MORE MASTERS 2020 PREVIEW CONTENT FROM GOLF DIGEST: