Rules Blunders
Luke Donald mounted an amazing bounce back after incurring this rare two-stroke penalty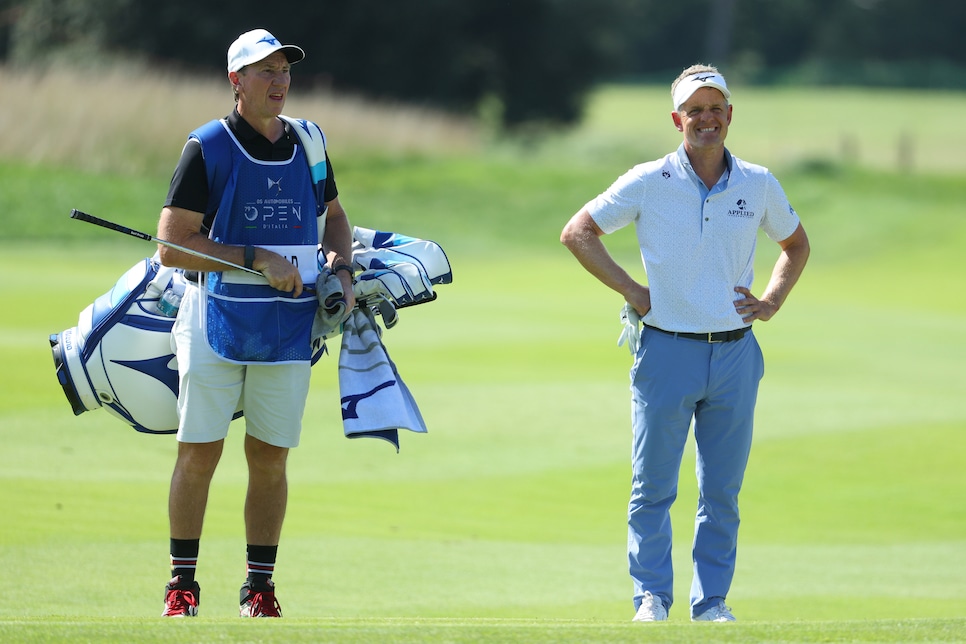 Luke Donald's participation in this week's Italian Open was at least in part a scouting mission of Marco Simone Golf Club ahead of next year's Ryder Cup when he'll captain Team Europe. And now he'll have quite the learning experience to pass onto his players.
During Friday's second round, Donald did something he's never done in his pro career that spans more than two decades. And it wasn't something good.
The former World No. 1 played the wrong golf ball from the rough for his second shot on the par-4 16th hole, his seventh hole of the day. After realizing his mistake and incurring a two-stroke penalty, Donald made a disastrous triple bogey. But while that was a demonstration in what not to do on a golf course, the 44-year-old Brit bounced back in impressive fashion.
Donald parred the next hole then made birdies on five of the next seven holes. Never give up, kids! Never give up! Even with the triple, Donald wound up shooting 68 to finish at five under through 36 holes and in a tie for 10th place at the DP World Tour event (Tom Kim continues to inspire!). Here's what Luke tweeted following his round:
Donald also clarified that he could have picked up the ball to identify it, but he didn't:
In stroke play, the penalty for hitting the wrong ball is two strokes provided you correct the situation before finishing the hole. If you finish the hole with the wrong ball, you're disqualified. In match play, playing the wrong ball results in a loss of hole.
Donald, who hasn't had a top 10 on the DP World Tour in three years, will enter the Saturday four shots behind Rory McIlroy. And if he somehow tracks down his Ryder Cup squad's star player over the weekend, then he'll have something to be even more proud about.